Jygin is Offline
Jygin
Vizzed's True #1 Absol Fan and Pokemon Master
Trusted Member
Age: 34 (09-16-89) Gender: Male
Registered: 01-29-16 08:17 PM (2870 days ago)
Posts: 546 Threads: 27
Post Words: 43,976 (81 word avg)
Level: 46 Experience: 683487
Next Level: +28287 Exp Per Post: 1877 Exp
Last Activity:
02-23-19 12:44 AM
Viewing
Vizzed.com
Last Post:
11-23-16 11:51 PM
RDay731
About
I'm very sorryz I'm not trying to lie to anyone so please forgive me but even though I put male I'm actually a female the only reason I put male is that is the gender I use in nearly all the games I play reason being is because the guys generally look better in the games I'm used to playing.
granted there are games out there that make girls look better and when I do find those games yes I will play as my correct gender though I've seen girls get treated differently on some games like when a guy knowz it is a girl playing a mostly guy game they will either hit on us or talked badly to us because they feel like girls shouldn't be good at that game ... it's very stupid in all honesty that they feel the need to behave in this way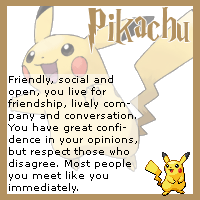 Page Comments
Happy Birthday
You're very welcome XD
Hey, Jygin! How are you?
Just read your post reply not sure why I didn't get a notification :'( but yeey thanks you for being so nice. I'll definitely cooperate in any way I can plus let me know if you guys need
Viz
too!
*Mario Paint I believe
I am sure you guys are going to make it look awesome! Excited for you guys! -Do you mean the banner? Oh I didn't make that, MarioLucarioFan64 did - I believe he used Mario Maker but I'll give it a try drawing you, let's see if I don't butcher you lol I really liked the characters
you got a forum!!! yeeeey total mind flip when I read you both bought it lol. Congratulations
meow
I don't act like Kakashi lol. I have always spoken that way.
I'm doing pretty good now. Just woke up, and the first thing i did was going to Vizzed.