austipokedude is Offline
austipokedude
Vizzed #1 Absol fan Second place in 2013 June VCS 4th place in 2013 Winter Tour De Vizzed
Trusted Member
Real Name: Mewtwo jr.
Location: Cerulean cave
Age: 21 (04-16-99) Gender: Male
Registered: 06-14-12 01:22 PM (3183 days ago)
Posts: 3,778 Threads: 50
Post Words: 156,054 (41 word avg)
Level: 108 Experience: 13102929
Next Level: +417570 Exp Per Post: 5202 Exp
Last Activity:
08-10-19 06:55 PM
Viewing
Vizzed.com
About
[22:31:42] metroidhunter72: unless you can defeat Jesus in checkers
[5:40 PM] yoshirulez!: ive collected quite a team over the spam of 5 years.
[02:10:33] Zero1sBest: only a daddy. i was forged by God
Pokemon Y/X status:Currently EV training is not accepting battle or trade requests.
Please PM me if interested in exchanging friend codes mostly for friend safari.
^
Updated 1/27/14
goals
1000 posts done
1500 post done
2000 post done
3000 posts done
4000 posts nope
5000 posts
http://bit.ly/WVWb0e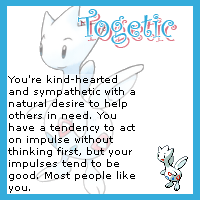 ---

---






---

---










LoveMyProfile.com <3 Profile Counters