austipokedude is Offline
austipokedude
Vizzed #1 Absol fan Second place in 2013 June VCS 4th place in 2013 Winter Tour De Vizzed
Trusted Member
Real Name: Mewtwo jr.
Location: Cerulean cave
Age: 24 (04-16-99) Gender: Male
Registered: 06-14-12 01:22 PM (4118 days ago)
Posts: 3,778 Threads: 50
Post Words: 156,054 (41 word avg)
Level: 112 Experience: 14902638
Next Level: +435567 Exp Per Post: 5916 Exp
Last Activity:
08-10-19 06:55 PM
Viewing
Vizzed.com
About
[22:31:42] metroidhunter72: unless you can defeat Jesus in checkers
[5:40 PM] yoshirulez!: ive collected quite a team over the spam of 5 years.
[02:10:33] Zero1sBest: only a daddy. i was forged by God
Pokemon Y/X status:Currently EV training is not accepting battle or trade requests.
Please PM me if interested in exchanging friend codes mostly for friend safari.
^
Updated 1/27/14
goals
1000 posts done
1500 post done
2000 post done
3000 posts done
4000 posts nope
5000 posts
http://bit.ly/WVWb0e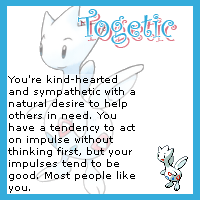 ---

---






---

---










LoveMyProfile.com <3 Profile Counters

Page Comments

Hello ,i am Shandi Cabrera from united states of America and i am supportive,caring and also i have a passionate of true love in my heart. i just went through your profile today on this site then i pick interest in you and i will like us to know each other more to establish a good relationship and please try to write me at ( shandiby02@gmail.com) then i send you my pictures then introduce myself more better to you ok, thanks..

lol, I think you've got the better Absol layout.

Adblocker detected!

Vizzed.com is very expensive to keep alive! The Ads pay for the servers.

Vizzed has 3 TB worth of games and 1 TB worth of music. This site is free to use but the ads barely pay for the monthly server fees. If too many more people use ad block, the site cannot survive.


We prioritize the community over the site profits. This is why we avoid using annoying (but high paying) ads like most other sites which include popups, obnoxious sounds and animations, malware, and other forms of intrusiveness. We'll do our part to never resort to these types of ads, please do your part by helping support this site by adding Vizzed.com to your ad blocking whitelist.

×