SacredShadow is Offline
Age: 24 (02-14-98) Gender: Male
Registered: 01-14-13 11:47 AM (3611 days ago)
Posts: 7,694 Threads: 183
Post Words: 956,262 (124 word avg)
Level: 149 Experience: 40558138
Next Level: +777001 Exp Per Post: 7907 Exp
About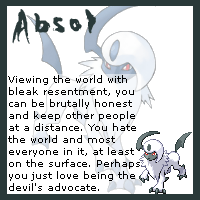 TDV Rankings
July 2013 TDV: 2nd place with 137 points
- 1st in yellow jersey with 66 points
- 6th in blue jersey with 26 points
- 4th in red jersey with 22 points
- 6th in green jersey with 23 points
October 2013 TDV: 1st place with 188 points
- 1st in yellow jersey with 79 points
- 6th in blue jersey with 29 points
- 8th in red jersey with 17 points
- 2nd in green jersey with 63 points
October 2017 TDV: 1st place with 292 points
- 2nd in yellow jersey with 40 points
- 1st in blue jersey with 104 points
- 3rd in red jersey with 55 points
- 2nd in green jersey with 93 points
Site Accomplishments
Posts
1,000 [X] completed on 6/18/13
2,000 [X] completed on 7/22/13
5,000 [X] completed on 3/11/14
10,000 [ ]
20,000 [ ]
Post EXP
100,000 [X] completed on 6/13/13
500,000 [X] completed on 11/24/13
1,000,000 [ ]
2,000,000 [ ]
CP
1,000 [X]
5,000 [X]
10,000 [X]
20,000 [X]
50,000 [ ]
TP
5 [X]
10 [X]
15 [X]
20 [X]
25 [ ]
Post Ratings
10 [X]
50 [X]
100 [X]
200 [X]
300 [X]
400 [X]
500 [X]
1000 [ ]
Power levels
- Newbie [X]
- Member [X]
- Trusted [X]
- Vizzed Elite [X] on 4/23/14
- Site Staff [X] (Game Reviewer) on 6/20/14
- Site Staff [X] (Game Tester) on 6/20/15
- Local Moderator [X]
Site Stats
- 26th in Posts
- 8th in Post Words
- 28th in CP
- 39th in
Viz
- 49th in TP
Page Comments
Happy Birthday
Thank you for the birthday wishes!
sure
Just noticed I never responded to your post in the lie thread. The lie is the airplane thing. I'm much more financially successful than anyone in my family history
Happy Birthday
Happy Birthday! =)
I haven't decided on my Fairy counter yet, but then again, screw Fairies
I mean, I haven't caught many Gen 7 pokemon. Feels like my party is full of Gen 1s. I have the fire starter, the water starter (lucky trade), a Gengar, Alakazam, Demio (want Hydreigon), and Magnemite in my party right now.
Yeesh you seem to have time on your hands lol
Same here. I'm currently on the Tartaros arc. Which one are you on?