thephantombrain's Profile
thephantombrain is Offline
Real Name: MR. thephantombrain
Location: Wichita, Kansas, USA
Age: 45 (03-09-77) Gender: Male
Registered: 07-21-13 04:11 PM (3422 days ago)
Posts: 1,206 Threads: 71
Post Words: 117,889 (98 word avg)
Level: 66 Experience: 2450288
Next Level: +11563 Exp Per Post: 3047 Exp
About
Ever seen
Donnie Darko
? Now's your big chance and you won't be disappointed.
This isn't an attempt to brag or show off but I had no where else to put this and didn't want to lose it.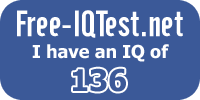 IQ Test
Page Comments
Hello ,i am Shandi Cabrera from united states of America and i am supportive,caring and also i have a passionate of true love in my heart. i just went through your profile today on this site then i pick interest in you and i will like us to know each other more to establish a good relationship and please try to write me at ( shandiby02@gmail.com) then i send you my pictures then introduce myself more better to you ok, thanks..
thank you for the screenshot ratings
:-) Thank you! So is your profile picture!
haha. Well with an iq of 136, I would bet that things would eventually get better for you as they have. XD So! Do I get to spill the beans on you now of how far I've gotten in my own PC game project? Or are you gonna pass on that trip? XD
That's great to hear. I've been working less lately, but that's exactly the way I like it because it means more time to have fun and things. Do you still use a really old computer?

No apparently I havent gotten far enough to see the beta. That's great! I'm still kicking around, you know. The new job pays pretty good and affords me a much more comfortable lifestyle. Shouldnt complain but I still could.
I've. .. I've been amazing! How about you? Been getting a better job? Stuff working out for you okay? Have. . . have you caught wind of my indie game's beta yet?

b- b- b-. . . . . . Brain!?!?