Play T&C Thrilla's Surfari (NES) - Online Rom | Nintendo NES
Play T&C Thrilla's Surfari online with Nintendo NES browser emulation for free! T&C Thrilla's Surfari (NES) game rom is loaded with features in our flash, java and rgr plugin emulators. Nothing to configure, we've done it for you!
T&C Thrilla's Surfari Box Description
Whoa, Thrilla Gorilla! Bag your boards and lay back tall for the raddest, weirdest surf and skate action ever! Wazula, an evil Kahuna, has stolen your babe and taken her to Africa. No curbs and quarter-pipes here, just the ultimate skate challenge of gnarly jungles and bakin' deserts! It's hardcore surfin' down killer volcanoes and mammoth waterfalls... ever catch a wave riding a shark? Wazula's got some smooth moves of his own, like a two-headed flying Rhino, a saw-toothed Great White, and a way-tough Lava Monster big as a volcano. So get rippin' through the scorpions, slashin' through the rapids, and trash that Wazula doofus! But don't choke, Thrilla... or your babe's toast.
T&C Thrilla's Surfari (Nintendo NES) Screenshots
Videos of T&C Thrilla's Surfari Gameplay
There is currently no one playing this online
T&C Thrilla's Surfari Featured Review
T&C Thrilla's Surfari Review by:
Davideo7
- 8.5/10
I don't know anything about surfing but I love this game
This is a good sequel to a very bad game called T&C Surf Designs. T&C Thrilla's Surfari is a platformer which lets you navigate the levels either with a Skateboard or a Surfboard, depending on the level. There are also shark riding levels where you gain the ability to shoot but these levels are usually very hard.
The game is actually made by a Surf Board company located in Hawaii which are still around today. It was common for companies in the late 80s and early 90s to create games based on their company as an advertisement - T&C Thrilla's Surfari is by far one of the better games that fall into this category though.
The game and environments have a Jungle / Hawian theme with the storyline taking place in Africa. You'll have plenty of obstacles to avoid as you go through the levels such as Giraffes, Frogs, men throwing spears, bugs, various fish, etc. Boss battles give you the ability to throw coconuts but these level are tough so it's advised that you collect as many coconuts and bananas as you can on the levels. Coconuts let you play a shell game at the end of each stage to earn extra lives so for each coconut you have, you get 1 shot at it and you have 1 out of 3 odds of winning a free life. Bananas increase your health meter by 1. There are secret level teleports which are hard to find but if you do, you should decide for yourself if they're worth taking because than you'll miss out on bananas and coconuts which could make future boss battles even tougher.
Graphics: 8
Sometimes the environments seem a little cluttered since you have a lot of jungle plants and stuff everywhere but I think that adds to the game in a positive way since the jungle is cluttered in the same way. Cutscenes are filled with nice illustrations.
Sound: 8
Lots of music which helps set the mood of the story.
Replay Value: 5
Although a great game, the replay value is that high.
Story: 9
This game has a lot of story to it not only at the beginning but after each world and it's all complimented with nice pictures which makes the story worth following. The story line is kind of a typical storyline you'd find in a game, especially of this era – Thrilla (a gorilla btw) has a girlfriend named Barbi Bikini (a human btw) and she gets kidnapped by Wazula and you're goal is to rescue her.
Difficulty: 8
A very tough game, one of the tougher games. I've been playing this game for 15+ years now (although only a few hours a year) and I still haven't passed world 5 and there's 7 worlds total (each with 5 levels).
T&C Thrilla's Surfari Game Description
In order to restore his immortal powers, Wazula, an evil Kahuna, is ordered to travel to Hawaii to kidnap Barbi Bikini. Barbi Bikini happens to be Thrilla Gorilla's girlfriend so now he's off to Africa so he can rescue her.The game features 7 worlds each containing 5 stages (except for the 1st and 3rd world where each contain only 4 stages). Most of the game involves controlling Thrilla on a skateboard, dodging or jumping over various obstacles and enemies while attempting to get to the end of the stage. There will also be times when Thrilla will get to be on a surfboard, but gameplay remains the same as it was on the skateboard. Thrilla also rides a shark underwater with the goal still being to get to the end of the stage while either dodging enemies or throwing spears at them. There are also boss battles where Thrilla throws either coconuts or spears trying to deplete all the health of his adversary. There is also a shell game between stages which allows the player to obtain extra lives. The game also contains powerups throughout its levels such as a banana which restores health.
T&C Thrilla's Surfari Reviews
Overall 6.6 Graphics 8 Sound 8 Addictive 5 Story 7 Depth 7 Difficulty 7
8.5
I don't know anything about surfing but I love this game
Davideo7
This is a good sequel to a very bad game called T&C Surf Designs. T&C Thrilla's Surfari is a...
Review Rating:
4.5/5
Submitted: 06-21-11
Updated: 08-03-15
Review Replies: 4
7
T&C Thrilla's Surfari Review
Marcmoney
Overall - 7 This game looks very fun to play, but playing it on here can be difficult. I th...
Review Rating:
3.3/5
Submitted: 08-03-11
Updated: 08-21-11
Review Replies: 0
T&C Thrilla's Surfari Highscores
T&C Thrilla's Surfari Speedruns
rcarter2
1. 00:17:32
08-26-12 05:33 PM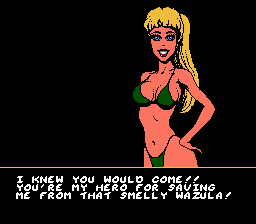 madison
2. 00:17:53
08-25-12 07:48 PM

jerryaberry
3. 00:26:52
08-17-13 01:07 AM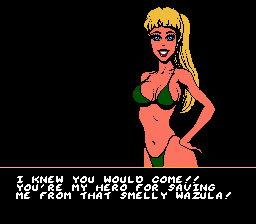 T&C Thrilla's Surfari Threads
T&C Thrilla's Surfari Guides and Walkthroughs
There are no submitted Guides for this Game
Users who own T&C Thrilla's Surfari
There are no users who own this Game
Game Characters in T&C Thrilla's Surfari
Comments for T&C Thrilla's Surfari
jerryaberry
09-01-14 - 10:31 AM
Forgot to post my video, looks like you beat me anyway rcarter2. Good job guys!
jerryaberry
08-25-14 - 07:14 PM
Got 11 lives on video just so people competing know. I'll post the video soon if I can't do any better.
Awesome-Kid
06-10-14 - 08:16 PM
So anyways because of that David disqualified me from 2nd place which means I never got my 2500 viz HAHA!!
Awesome-Kid
06-10-14 - 08:15 PM
Oh and did I mention that I was disqualified on this competition 3 years ago LOL..... see it was a screenshot competition where u post the amount of lives you have and your also suppose to post the URL for your screenshot, which I never did!!
Awesome-Kid
06-10-14 - 08:01 PM
I haven't really played much of this game before.... but I know this contest is coming at August it comes every august so I guess I better start praticing!!
jerryaberry
08-17-13 - 01:12 AM
Glad I can still finish this thing.
orionfoxgibson
01-07-13 - 09:46 PM
Forgot about this sequel.
jerryaberry
08-29-12 - 08:42 PM
Thanks madison, didn't know about the 6-4 or the 7-1 shortcuts.
madison
08-28-12 - 04:29 PM
Oh, and there is also a minor shortcut in 7-1, if you stick towards the bottom at the beginning of this stage, you can fall down 2 lava waterfalls, which saves you about 10 seconds from the normal route on that stage.
madison
08-28-12 - 04:21 PM
To jump over the one in 4-1, you want to position yourself as high up on the track as you can, and for 6-4, as low as you can. Then you hold jump through the whole thing and hope you don't crash.
madison
08-28-12 - 04:17 PM
The only shortcuts that I know of besides the warp thing in 1-3 is in two desert stages, 4-1 and 6-4. If you go right from the start instead of left, you can jump over the rock formations. They're pretty tricky to get through though...
jerryaberry
08-28-12 - 03:52 PM
Don't think I'll get a perfect game but I'm likely missing a few shortcuts anyway.
madison
08-25-12 - 07:50 PM
Yay, I finally made it through without losing a life.
jerryaberry
08-24-12 - 05:40 PM
Thanks rcarter2. I would have always wondered.
mgharper94
08-24-12 - 01:28 PM
i tried the speed run and i just realized that it's going to be hard to beat O_O
rcarter2
08-23-12 - 09:16 PM
Sorry Jerry. I tried it with save states just to test that, but it does not do anything
madison
08-23-12 - 02:30 PM
Ohno, I didn't try that, but I can't imagine that would do anything different.
jerryaberry
08-23-12 - 09:51 AM
Guess that means you already tried to collect all of them too? Though that might do something.
madison
08-22-12 - 10:30 PM
Aww, I was hoping something special would happen if you beat the baby blue desert without collecting any of the fake coconuts but nope.
Davideo7
08-15-12 - 08:38 PM
I just removed elmas's submission
rcarter2
08-04-11 - 09:38 AM
king: he said that playing this game every year is a little tradition. And nobody said we have to play it for 30 days. Either play because you enjoy it, play because you want to compete, or play something else. But please don't complain.
jl11181
08-03-11 - 02:27 PM
you have a big mouth king just keep talking it will get you in trouble
rcarter2
08-02-11 - 05:40 PM
I wish I knew about this game last month. Could have used it in the scavenger hunt.
Davideo7
08-02-11 - 05:21 PM
Seems like every NES game has max lives or max score and there's really no way for me to know if there's a max and what it is unless I put many hours into the game to find out for myself and I just don't always have that much time :(
jl11181
08-02-11 - 04:50 PM
yeah i don,t think anybody will max this score out.i don,t think that its fair to pick a game that you can score grind in because its not fair to other players because once you max out the scores you would be first as long as you have an account on vizzed.