Play Toy Story Online SNES Game Rom - Super Nintendo Emulation - Playable on Toy Story (SNES)
Play Toy Story online with Super Nintendo browser emulation for free! Toy Story (SNES) game rom is loaded with features in our flash, java and rgr plugin emulators. Nothing to configure, we've done it for you!
Videos of Toy Story Gameplay
jokool
09-14-14 11:03 AM
00:02:07
Views: 2,815
3.7/5
Strange Things
Toy Story Featured Review
Toy story: Recon plan Charlie Execute!
Well, well, well, where should I start on this game? This was another on e of my childhood favorites. Toy story was a great game in its own right, but perhaps made even better because it was based off the disney movie. This game is awesome! It took me forever to conquer! In fact, I actually wore out my original Super Nes before I could complete it. I had to wait until I was able to get a new one so that I could finally finish it! (Of course, if I knew about vizzed back then, I wouldn't have had to wait!) Anyways, enough with the introduction, on with the review!
Graphics: 9
I never knew some of the things that they did here could come out of the snes! Everything was just fantastic! The way characters moved and appeared, the graphics for you health and lives, just everything. Every level was unique, but at the same time, you could tell when you were in the same or different areas of the toy story world. There are so many graphical treats in here...even a first person maze! Yep that's right! First person! What's even better is that it looked awesome! My favorite graphics of all though were probably that for pizza planet! That was quite comical, walking inside a soft drink cup, while watching out for falling food and drink!
Sound: 9
Again, a well covered department. The music for the game was absolutely awesome, even after a few years of not playing this game, I can still remember the music from different levels pretty clearly! I loved when you were in the claw machine trying to protect buzz how the aliens always squeak when you go to throw them at the claw. It might sound like it would be annoying, but really, it isn't! Another good part for sound was when you are riding rex to get out of the house, I never knew he could stomp like that! Basically, I felt that there was only one flaw with the sound. Going back to the claw maching now. Whenever you're jumping around in there, it sounds like when you land at any other point in the game...shouldn't it sound a little different? Just my opinion, though.
Addictiveness: 10
Do you have any idea how many times I played this game? Even after completion, I started getting into speed running it, because I just had so much fun with it! Even now, I want to see how good I can do at it. So I really, don't think it gets much better than this!
Story: 8
The story is a good one, it follows the main story of the movie but has it's own little twist on a few scenes. For instance the part about riding on rex was a new addition, and last I looked Woody didn't battle buzz in a dream or lasso tires around him. But they are perfect tweaks for the game, just the same. My only disappointment is that they didn't have better cutscenes. I'm pretty sure that nintendo could have pulled at least something off besides showing you the words for the story. But at any rate, it's still good.
Depth: 9
A game that took me years to complete? Yep, I'd give it a nine. There are so many game elements and styles of gameplay to be found here. I already mentioned a couple things like the first person maze and riding on rex, but how about drivng an RC car to know buzz out of the way, or driving down the road with it? Here's one even better...We're flying! (Or is it falling--with style!) There's even more that I could mention for that, but I don't want to spoil the entire game after all! While there really is not much for collectibles, you do get to collect so many stars in a level, the more stars that you collect, the better your chances for extra lives and continues. Also, there is a scoring system based on how many stars you collected in the level.
Difficulty: 9
For me, this was obviously a tough game, at least in my younger years! Now, it's not nearly as tough, but don't underestimate the challenges that it can offer. Controlling that Rc car can be a bear, and sometimes, the grappling required for certain points in the game is just incredible. There's spots in the game that I still have not been able to successfully reach...even after all this time!
Overall: 9
In my opinion, Toy Story is truly a great game, in it's own time, and even now. It might not be in 3d for the entire game, but it has enough challenges and surprises to keep you playing for quite a long time! Thanks for reading!
Graphics
9
Sound
9
Addictive
10
Depth
9
Story
8
Difficulty
9
Toy Story Game Description
This game is based on the movie "Toy Story". It sets you as the character of Woody as you jump, swing, and drive to the end of each level. Each level contains familar scenes from the movie. The gameplay consists of the platformsidescrolling kind. You use Woody's pullstring to defeat enemies like sharks, Mr. Potatohead, and Ham. After each level, you are treated to still images from the movie.
Toy Story Reviews
Overall 8.2 Graphics 8.3 Sound 7.7 Addictive 7.7 Story 7 Depth 6.7 Difficulty 8.3
9
Toy story: Recon plan Charlie Execute!
FaithFighter
Well, well, well, where should I start on this game? This was another on e of my childhood favorites...
Graphics
9
Sound
9
Addictive
10
Story
8
Depth
9
Difficulty
9
Review Rating:
3/5
Submitted: 02-26-15
Review Replies: 2
8.1
Great movie, Great game.
RedHotToddy
Hello everybody, Today I am reviewing a game, a game from my early childhood, This game is toy story...
Graphics
8
Sound
7
Addictive
7
Story
7
Depth
6
Difficulty
8
Review Rating:
3/5
Submitted: 07-24-13
Review Replies: 3
7.2
A decent game based off a great movie
TheScarletSaiyan
The 1995 Pixar hit film Toy Story captivated audiences young and old with its computer-generated ani...
Graphics
8
Sound
7
Addictive
6
Story
6
Depth
5
Difficulty
8
Review Rating:
3/5
Submitted: 07-16-13
Review Replies: 4
Toy Story Highscores
blaze800000
1. 95
TimeTrial:
00:00:00
03-26-20 11:05 PM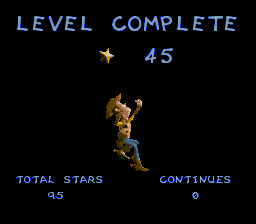 Toy Story Cheat Codes
Invincibility

In The First Level, You will Come upon a dresser with an army man basket on top of it. There will also be a bouncy ball on the left of the dresser. If you have 5 lives in the top right corner (Displayed within the cowboy star), jump on to the bottom ledge of the dresser (Bottom shelf), Now duck until the cowboy star begins to spin. You are now invincible.


Toy Story Threads
There are no submitted threads for this Game
Toy Story Guides and Walkthroughs
There are no submitted Guides for this Game
Game Characters in Toy Story
Comments for Toy Story
sjp2
11-24-16 - 09:44 AM
I like the revenge of the toys music!
FaithFighter
02-26-15 - 01:56 PM
Anyone else struggle with the battle of the mutant toys?
cannon9009
01-17-14 - 06:46 PM
Guys, look at the title screen for this game and the sega master system title screen for this. WOODY HAS DIFFERENT EMOTIONS. Snes = Woody is mad, Genesis = Woody is smiling. Woody has a big dislike on the SNES, I guess.
octopus1993
11-19-13 - 01:47 PM
This game rocks! It has amazing soundtracks!
8bitNESPlayer
08-10-13 - 05:37 PM
The Genesis version is much better than this one and has an extra level that it doesn't.
yoshidude1735
09-09-12 - 06:45 PM
i played this cuz i saw the adventureandy vids
nathan122009
06-26-12 - 03:45 PM
AAW YEA!!
josue_323
06-17-12 - 05:09 PM
this site rocks!!!
soyperkid
06-09-12 - 12:33 AM
how to jumb more high?!
starbreakers
05-28-12 - 07:15 PM
I love 2NE1...
Staf***er
05-28-12 - 01:58 AM
holaa
ThizzleDance96
03-22-12 - 03:37 PM
wtf is wrong with the gaffrics? and everytime i get to the RC mission my the car battery goes quickly and you cant movie at all
roman.balch@viz..
02-01-12 - 05:24 PM
i think this is awesome
OMGSPINOSAURCAL..
01-14-12 - 12:03 AM
im stuck on the race lvl
randomguy909
11-20-11 - 02:55 AM
works fine for me
daymein
10-22-11 - 03:40 PM
wtf this game is not working f*** an a
Eternal_Kuja
10-11-11 - 06:21 PM
Oh man, I use to get so mad at this game when I was little. Now I remember why...
mr.tophat
10-01-11 - 03:12 AM
IS THE COLOR CUPPOSE TO B LIKE THT
reii
09-10-11 - 02:44 AM
2NE1
kaidenolsen
08-05-11 - 08:09 PM
um err... this loading thing is taking 4 ages. can you help me, snowdezzert?
kaidenolsen
08-05-11 - 08:01 PM
to long
kaidenolsen
08-05-11 - 07:58 PM
i love the movie or 2 when i was a kid.
VgLan
07-06-11 - 08:13 PM
I love this game. My favorite Toy story game right here.
AnthrozilWarroi..
06-16-11 - 07:15 PM
Hmmm, it looks as if Super FX 3d models were used in this game, and I don't just mean the maze level. Neat!
yosefw
06-13-11 - 11:17 AM
i have seen the game review on youtube looks fun