Vizzed.com
Vizzed is an online gaming community which lets you play 10,000s of retro games online for free, get information for almost every game ever made and discuss both gaming and life in general in a very welcoming non-family-friendly environment.
Retro Game Room

The RGR offers 10,000s of free professionally made games, all playable online in the browser and is loaded with features like saving, screenshots, netplay & more!
Top Pages:
Netplay Lobby
,
Streamers
,
Rom Hacks
Top Series:
Sonic
,
Final Fantasy
,
Mega Man
,
DBZ
Top Systems:
GBA
,
SNES
,
N64
,
NES
,
Arcade
,
DC
Vizzed Board

Video Game Room

Get information, music, screenshots, reviews, guides, prices, videos, articles, character info and more.
Top Pages:
Streamers
,
Characters
,
Screenshots
Top Systems:
XB1
,
PS4
,
Wii-U
,
3DS
,
X360
,
PS3
,
PC
Vizzed Market

Buy items with
Viz
that unlock site features. Buy & sell Digital game codes for steam games, eShop and more.
Site Announcements
---
Tour de Vizzed: Summer 2022 = Let the Games Begin!
The Summer Tour de Vizzed discussion thread can be found here:
https://www.vizzed.com/boards/thread.php?id=104299
Each day there will be 4 Jerseys you can compete for:
Yellow Jersey: Most words in a day
Blue Jersey: Most posts in a day
Red Jersey: Most CP in a day
Green Jersey: Most CP actions in a day
The Hall of Fame page can be found here:
https://www.vizzed.com/stats/tdv-hof.php
You can find the current Tour de Vizzed results page here:
https://www.vizzed.com/w/tdv.php
---
June 2022 Minecraft Server Competition - Create Anything 5 = US $75 of Prizes
As a way to utilize the Caves and Cliffs
u
pdates, which were recently
u
pdated on our Vizzed.co Minecraft server, I created a new world on our server named
Clohygeous
. This new world is our first Creative world with Generation.
Competition
Build the best "anything" in the
Clohygeous
. The portal to the world can be found in the hub. Everyone has full Creative powers and flying abilities in that world. You can present your submission in the form of a video (which you should upload to YouTube) or screenshots (which you may upload to Vizzed).
Vizzed Minecraft Server IP:
Vizzed.co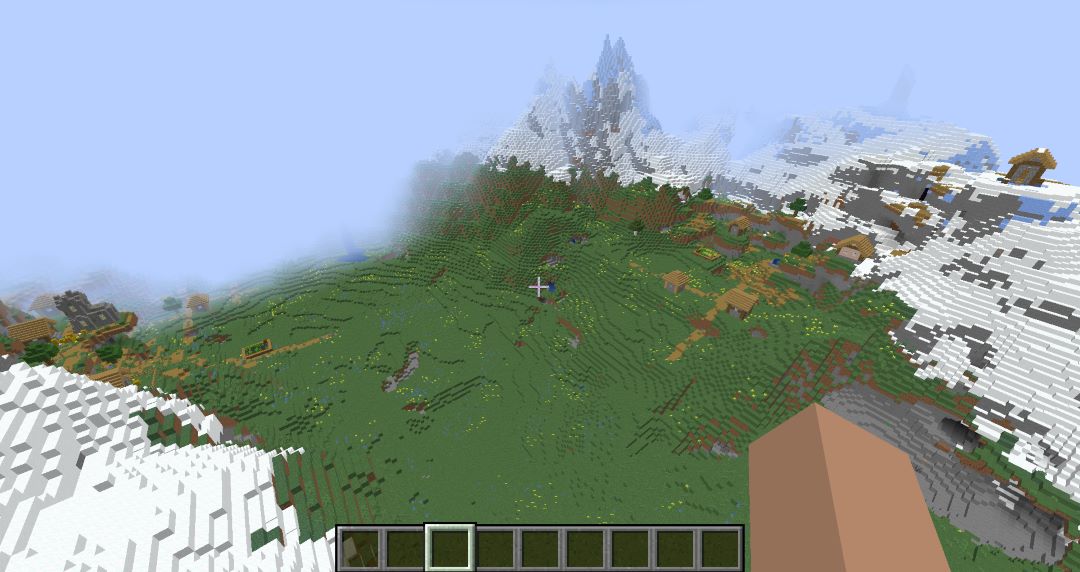 Rules
-Up to 5 submissions per a user (this also includes structures you've teamed up on)
-Minecraft Staff may compete and I may compete
-Please separate your submissions with 1 submission per a post
-You may work with others on a submission (you'll then split the earnings)
-No command blocks
-When showing off your submission, you cannot use any resource packs (but you may use shaders)
Prizes
1st = US $50 or 100K
Viz
2nd = US $25 or 50K
Viz
3rd = 25K
Viz
If me or one of my kids win, who may also compete, then the cash prizes would be awarded to the people who took 2nd and 3rd place. In other words, no matter what, I'll be handing out $75 worth of prizes to Vizzed users that are not me or my kids (unless those Vizzed users choose
Viz
instead of a cash prize).
Additional Prizes
Minecraft Competition Winners will get a trophy added to their profile (which they'll eventually be able to display and show off), they'll get added to the
Hall of Fame
page and they'll also have a Minecraft Trophy icon next to their name until the next Minecraft competition (as a way to show that they're the reigning champion).
Tips
-To increase your chances of winning, do a video instead of screenshots.
-Show a before and after so that people can see how much you did.
-Claim your land so that no one else can modify your creation.
Competition Ends
July 1st
Competition Starts
Now
For information on the Vizzed Minecraft Server, go here:
https://www.vizzed.com/boards/thread.php?id=102313
I'm hoping this is the return of our Minecraft Server competitions! So be sure to participate and help spread the word of this competition so that we get enough participation for me to justify hosting these every month again

If you have any questions or feedback, post them to this thread:
https://www.vizzed.com/boards/thread.php?id=104268
---
Any PHP Developers Interested in Coding for Vizzed?
My development time is very limited these days, so I figured this might be a good opportunity to open up the doors for a few users with PHP skills to help develop stuff for Vizzed. Users will be given limited access to the site functions and variables, but they'd be free to create mostly whatever they want.
You would do your coding right here on the site and I'd even give you your own database. Here's a preview of what the PHP Developer Center looks like
Please note, you would not get paid for doing this. This is just for users who want to help out the site or want to utilize / expand their PHP skills. You wouldn't get access to the actual site's code, but you would get access to a lot of useful variables. You also wouldn't get access to the site's main database but you'd be given your own database. These restrictions are to prevent any accidental or intentional harm to the site.
Features include:
-Access to over 30 variables, which include name of the logged in user, details of the logged in user, page information, and more!
-Supports Javascr
ipt and CSS
-The ability to collaborate with other "qualified" users
-Full customization over your pages, including the ability to change the page name, descr
iption, etc.
-Full stats about your pages, including page views, who viewed it, full logs, who is currently on it, etc.
-Earn
Viz
and CP when your pages are used
-Your own database
-And lots more
Requirements:
-Must be an Elite Users or a Trusted User who has been on the site for over 5 years and has at least 1000 posts
-Must have decent PHP skills (please provide examples of things you've done)
-Tell me what ideas you might have and why you would like to be a PHP developer on Vizzed
There's a limited number of users that I'm willing to promote to
PHP Developer
, so be sure to apply right away if you're interested.
Be sure to respond to this thread with your application:
https://www.vizzed.com/boards/thread.php?id=104263
Page Comments
one more week til TdV
Mew
Ah, after 10,000 years I'm free. It's time to conquer earth.
I RETURN FROM THE ABYSS!! hoi :3
Oh, so the colors are random whenever the page is loaded.
it's just for today, I kind of like the purple
We goin vaporwave now?
man I wonder what April Fools design we'll get tomorrow
We still out here boys, vizzed will never die long as I'm here lol
Looks more Decemberween to me.