The Vizzed Minecraft server has been delayed but it will be ready in an hour. IgorBird122 is still finishing up stuff in his town and I'm working on typing up the thread with all the details regarding the server.
Also, since there's an in game currency which for the time being I'll be called MineViz (MV for short), I'll allow you guys to buy your in game currency now so that when the server is ready for launch, you have money to spend. Everyone starts out with $100 in the game and here's how much lots cost:
Small Lot = 500 MV (max 2 per user)
Medium Lot = 1000 MV (max 2 per user)
Large Lot = 2500 MV (max 1 per user)
Each lot will come with a chest full of items.
Items cost money too. For example, a bundle of 64 Stone Blocks will cost $9 and additional items can be purchased in either the Vizzed Mall or in IgorBird122's shop. IgorBird122's shop, which is in his town, has more items (until I can finish the Vizzed Mall) so if you want a wider variety of items, go to his town to buy from him.
1 MV = 1 Viz so however much MV you want, send
IgorBird122
that amount of Viz. Be sure to tell him your Minecraft username!
Below is a map of the Vizzed Ville town.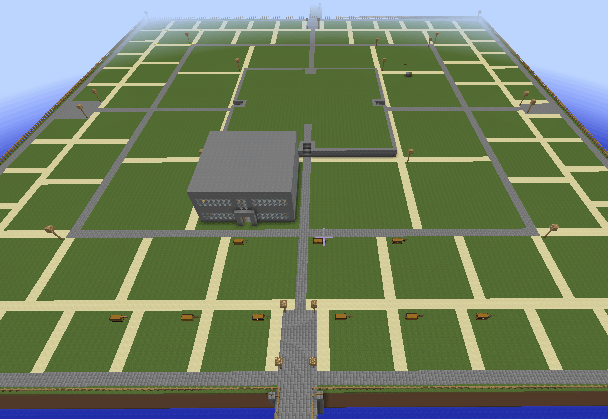 If you have any questions, go here:
http://www.vizzed.com/boards/thread.php?id=75150