Play Dragon's Fury (GEN) - Screenshots | Sega Genesis
Play Dragon's Fury online with Sega Genesis browser emulation for free! Dragon's Fury (GEN) game rom is loaded with features in our flash, java and rgr plugin emulators. Nothing to configure, we've done it for you!
Videos of Dragon's Fury Gameplay
Mynamescox44
06-19-16 11:30 PM
00:49:25
Views: 16
5/5
Dragon's Fury (Sega Genesis) - Vizzed.com GamePlay Mynamescox44
There is currently no one playing this online
Dragon's Fury Game Description
A totally awesome gothic chamber of horrors await you in this, the ultimate video pinball game. Incredible graphics and great action-packed playfields. Six bonus rounds and the chance to score one billion points - if you're good enough!
Dragon's Fury Highscores
nuggula1
1. 666,576,500
TimeTrial:
00:00:00
09-30-18 08:32 AM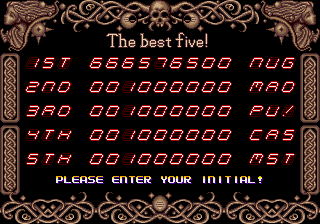 TestHimForP.E.D's
dragonslayer444
2. 33,124,500
TimeTrial:
00:00:00
07-06-17 06:26 PM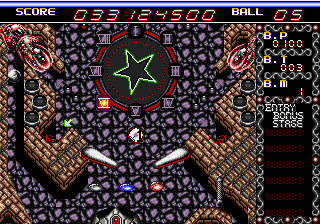 BAH I had to go.
pollution_skunk
3. 3,176,600
TimeTrial:
00:09:04
07-16-13 03:49 PM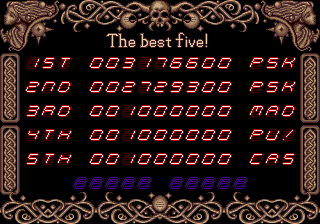 1st and 2nd
Dragon's Fury Threads
There are no submitted threads for this Game
Dragon's Fury Guides and Walkthroughs
There are no submitted Guides for this Game
Users who own Dragon's Fury
Game Owner Name
Completeness
Condition
B
T
S
Play Online
Comments for Dragon's Fury