Forum Links
Sora
The chosen wielder of the Keyblade
Related Threads
Coming Soon
Thread Information
Additional Thread Details
Views: 345
Today: 0
Users: 2 unique
Thread Actions
Thread Closed
New Thread

New Poll

09-08-16 09:22 PM

Khfan_D98 is
Offline
| ID: 1300615 | 1386 Words
Khfan_D98
D1998
Level: 62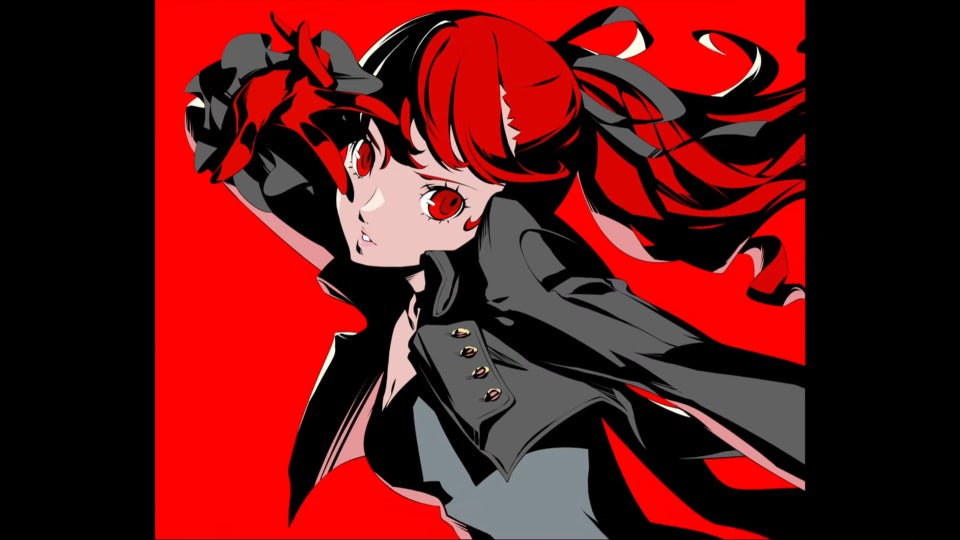 POSTS: 759/952
POST EXP: 39974
LVL EXP: 1957922
CP: 3227.9
VIZ: 59830

Likes: 0 Dislikes: 0
CHARACTER:
Sora is the main protagonist of the Kingdom Hearts series of video games, a Keyblade wielder who fights against the darkness of the worlds.
STORY: 
Sora was once just a regular boy who lived on the Destiny Islands with his best friends, Riku and Kairi. One fateful day, he had a strange dream, in which a mysterious voice guided him as he was attacked by strange creatures of shadow. When he awoke,Sora helped with collecting supplies and materials so that they could build a raft and explore the world. However, while exploring a cave, Sora met a mysterious cloaked figure, who would speak only cryptic messages before disappearing. That night, he was awoken by a storm. As he went to check on the raft, the boy was suddenly attacked by those same shadows from his dream. When he found Riku, his friend spoke in further cryptic messages, and offered Sora to come with him. As Sora stood confused, Riku disappeared into darkness, and Sora suddenly saw that he now held the "Keyblade", a mysterious weapon with which he could defeat the monsters that were upon him. As he found Kairi in the very same cave from before, she, too, suddenly disappeared. After Sora defeated a larger monster, he was blown away into darkness. He found himself in a place known as "Traverse Town" and met several friends, including Donald and Goofy from disney castle, who were looking for their king. They explained to him that there were several worlds, and that it was his responsibility to use the Keyblade to seal the worlds, so the creatures, known as heartless, couldn't threaten them. He set out to do that, along with finding his lost friends. After a long journey, he discovered that
Spoiler:
Riku had submitted to darkness in his own quest to find Kairi, and after a confrontation with his old friend, he discovered that somehow, Kairi's heart was within Sora. Thus, he used the Keyblade of darkness to free Kairi's heart, while in the process, taking his own. After regaining his heart with Kairi's help, Sora and his friends resolved to finish their quest and defeat the darkness once and for all. With the help of a redeemed Riku, along with the king his friends had been looking for, they managed to do so, but Riku and the king were sealed away in the heart of darkness.
So, Sora, Donald and Goofy, set off on another quest to find Riku and the king.
After a period of seemingly aimless walking, they found a mysterious place, "Castle oblivion", and met several people in cloaks, an Organization who each claimed that the 3 of them would lose their memories as they went further in. Indeed, the three friends began to forget many things the deeper they got into the castle, until Sora forgot about Kairi, and instead, "Remembered" a mysterious girl Namine. Sora began to shun his 2 friends, and Riku, seemingly once again evil, in his hope to save this girl who, despite him never having met, he felt certain was important to him. As he got near the end of the castle,
Spoiler:
Namine confessed that she was merely a witch who this mysterious Organization, which had taken refuge in the castle,had blackmailed to alter Sora's memories and take his Keyblade for themselves,and that the Riku he had battled several times throughout the castle merely a clone. In spite of this, Sora forgave her, and told her she was his friend. At the very top of the castle, Sora and co. Confronted Marluxia, whose real plan was to take over the organization, which turned out to be a far bigger group than Sora had originally thought. After defeating him, Sora agreed to sleep in a special pod, so Namine could restore his memories to how they should have been, but he wouldn't remember Castle oblivion, the Organization, or her..
A year later, Sora woke up in his pod, and was reunited with Donald and Goofy. As they went outside, they found themselves in the strange twilight town, and went to get their bearings. However, Sora somehow had a strange feeling like he had been in the town before, despite not being able to remember it. After being told my local kids that they saw someone who looked almost exactly like the king, at the train station, the 3 of them rushed to investigate. When they got there, however, they instead were met by more strange creatures. After fighting them off, with help from the king's timely arrival, he told them they had to leave the town on a train. As they went to do so, they were seen off by the kids from earlier. As Sora said goodbye to them, and they got on the train, he started to feel a strange sadness over these people and town he swore to have had never met or seen before. When the train stopped, they found themselves at a mysterious tower, and were greeted by Yen Sid, the king's magic teacher, who told them a new darkness was rising, and they needed to stop it. With this, after a change of clothes to fit his now 15 year old body, Sora went to continue the fight against evil, and save Riku so they could finally go back home to Kairi.
Spoiler:
He soon learned that Organization 13,  the cloaked people he had battled in Castle Oblivion but no longer remembered, were back in full force, and wanted to trick him into killing heartless so they could create their own "Kingdom Hearts".  Eventually, he finally reunited with Riku, and together, they managed to defeat the remaining Organization members, and finally went back home to Kairi. However, soon, a bottle washed up on the shore of the island, and it held a mysterious message that showed them their journey was still far from over.


ABILITIES: 
After he gains his Keyblade, Sora almost always uses it in combat.However, by sealing worlds and achieving other goals, he can achieve keychains, and attaching a different Keychain to the Keyblade changes it's appearance as well as it's attributes,  and his years of using a wooden sword to spar with his friends on Destiny Islands have honed his skills, so he's a fairly skilled swordsman, able to hit fairly hard and move very fast in a battle. Along with this, in Kingdom Hearts 2's reaction commands, he is shown to be able to use the environment to his advantage, scaling walls and jumping on chandeliers, along with using his enemy's own attacks against them. He also seems to be very strong, as he can lift large barrels and crates over his head with ease, carry them, and toss them. Along with the physical skills, traveling with Donald has taught him the secrets of magic, and he can use many spells, such as a fire spell, ice, thunder, and cure, to attack, heal, and defend. Also, his outfit from Master Yen Sid came with the power to go into "Drive form", where, by using his allies's powers as his own, he could transform into several different forms that focused on increasing his physical attack power, magic, or both, along with gaining dual Keyblades to use.
PERSONALITY: At his core, Sora is overall a very kind, friendly, warm boy with the heart of a child. However, whenever he's face-to-face with an enemy, he can become very serious, and focused on defeating his foe. Also, at the beginning of Kingdom Hearts 1, he had a tendency to become very hot-headed and impatient, and usually prioritized finding Riku and Kairi over anything and everyone else. But by the time of Kingdom Hearts 2, he's become a much more happy-go-lucky individual, and is much more willing and eager to help the other friends he makes and has made over the course of his adventures, as best exemplified when him and his friends are in the middle of a massive battle, and he says "Riku, Kairi, wait just a little longer".
APPEARANCES: 
Kingdom Hearts (Playstation 2)
Kingdom Hearts: Chain Of Memories (Game Boy Advance, Playstation 2)
Kingdom Hearts II (Playstation 2)
Kingdom Hearts: 358/2 Days (Nintendo DS)
Kingdom Hearts: Coded (Mobile Phones, Nintendo DS)
Kingdom Hearts 3D: Dream Drop Distance (Nintendo 3DS)
Kingdom Hearts III (Playstation 4, Xbox one)

CHARACTER:

Sora is the main protagonist of the Kingdom Hearts series of video games, a Keyblade wielder who fights against the darkness of the worlds.


STORY: 

Sora was once just a regular boy who lived on the Destiny Islands with his best friends, Riku and Kairi. One fateful day, he had a strange dream, in which a mysterious voice guided him as he was attacked by strange creatures of shadow. When he awoke,Sora helped with collecting supplies and materials so that they could build a raft and explore the world. However, while exploring a cave, Sora met a mysterious cloaked figure, who would speak only cryptic messages before disappearing. That night, he was awoken by a storm. As he went to check on the raft, the boy was suddenly attacked by those same shadows from his dream. When he found Riku, his friend spoke in further cryptic messages, and offered Sora to come with him. As Sora stood confused, Riku disappeared into darkness, and Sora suddenly saw that he now held the "Keyblade", a mysterious weapon with which he could defeat the monsters that were upon him. As he found Kairi in the very same cave from before, she, too, suddenly disappeared. After Sora defeated a larger monster, he was blown away into darkness. He found himself in a place known as "Traverse Town" and met several friends, including Donald and Goofy from disney castle, who were looking for their king. They explained to him that there were several worlds, and that it was his responsibility to use the Keyblade to seal the worlds, so the creatures, known as heartless, couldn't threaten them. He set out to do that, along with finding his lost friends. After a long journey, he discovered that

Spoiler:
Riku had submitted to darkness in his own quest to find Kairi, and after a confrontation with his old friend, he discovered that somehow, Kairi's heart was within Sora. Thus, he used the Keyblade of darkness to free Kairi's heart, while in the process, taking his own. After regaining his heart with Kairi's help, Sora and his friends resolved to finish their quest and defeat the darkness once and for all. With the help of a redeemed Riku, along with the king his friends had been looking for, they managed to do so, but Riku and the king were sealed away in the heart of darkness.

So, Sora, Donald and Goofy, set off on another quest to find Riku and the king.


After a period of seemingly aimless walking, they found a mysterious place, "Castle oblivion", and met several people in cloaks, an Organization who each claimed that the 3 of them would lose their memories as they went further in. Indeed, the three friends began to forget many things the deeper they got into the castle, until Sora forgot about Kairi, and instead, "Remembered" a mysterious girl Namine. Sora began to shun his 2 friends, and Riku, seemingly once again evil, in his hope to save this girl who, despite him never having met, he felt certain was important to him. As he got near the end of the castle,

Spoiler:
Namine confessed that she was merely a witch who this mysterious Organization, which had taken refuge in the castle,had blackmailed to alter Sora's memories and take his Keyblade for themselves,and that the Riku he had battled several times throughout the castle merely a clone. In spite of this, Sora forgave her, and told her she was his friend. At the very top of the castle, Sora and co. Confronted Marluxia, whose real plan was to take over the organization, which turned out to be a far bigger group than Sora had originally thought. After defeating him, Sora agreed to sleep in a special pod, so Namine could restore his memories to how they should have been, but he wouldn't remember Castle oblivion, the Organization, or her..




A year later, Sora woke up in his pod, and was reunited with Donald and Goofy. As they went outside, they found themselves in the strange twilight town, and went to get their bearings. However, Sora somehow had a strange feeling like he had been in the town before, despite not being able to remember it. After being told my local kids that they saw someone who looked almost exactly like the king, at the train station, the 3 of them rushed to investigate. When they got there, however, they instead were met by more strange creatures. After fighting them off, with help from the king's timely arrival, he told them they had to leave the town on a train. As they went to do so, they were seen off by the kids from earlier. As Sora said goodbye to them, and they got on the train, he started to feel a strange sadness over these people and town he swore to have had never met or seen before. When the train stopped, they found themselves at a mysterious tower, and were greeted by Yen Sid, the king's magic teacher, who told them a new darkness was rising, and they needed to stop it. With this, after a change of clothes to fit his now 15 year old body, Sora went to continue the fight against evil, and save Riku so they could finally go back home to Kairi.

Spoiler:
He soon learned that Organization 13,  the cloaked people he had battled in Castle Oblivion but no longer remembered, were back in full force, and wanted to trick him into killing heartless so they could create their own "Kingdom Hearts".  Eventually, he finally reunited with Riku, and together, they managed to defeat the remaining Organization members, and finally went back home to Kairi. However, soon, a bottle washed up on the shore of the island, and it held a mysterious message that showed them their journey was still far from over.



 



ABILITIES: 

After he gains his Keyblade, Sora almost always uses it in combat.However, by sealing worlds and achieving other goals, he can achieve keychains, and attaching a different Keychain to the Keyblade changes it's appearance as well as it's attributes,  and his years of using a wooden sword to spar with his friends on Destiny Islands have honed his skills, so he's a fairly skilled swordsman, able to hit fairly hard and move very fast in a battle. Along with this, in Kingdom Hearts 2's reaction commands, he is shown to be able to use the environment to his advantage, scaling walls and jumping on chandeliers, along with using his enemy's own attacks against them. He also seems to be very strong, as he can lift large barrels and crates over his head with ease, carry them, and toss them. Along with the physical skills, traveling with Donald has taught him the secrets of magic, and he can use many spells, such as a fire spell, ice, thunder, and cure, to attack, heal, and defend. Also, his outfit from Master Yen Sid came with the power to go into "Drive form", where, by using his allies's powers as his own, he could transform into several different forms that focused on increasing his physical attack power, magic, or both, along with gaining dual Keyblades to use.




PERSONALITY: At his core, Sora is overall a very kind, friendly, warm boy with the heart of a child. However, whenever he's face-to-face with an enemy, he can become very serious, and focused on defeating his foe. Also, at the beginning of Kingdom Hearts 1, he had a tendency to become very hot-headed and impatient, and usually prioritized finding Riku and Kairi over anything and everyone else. But by the time of Kingdom Hearts 2, he's become a much more happy-go-lucky individual, and is much more willing and eager to help the other friends he makes and has made over the course of his adventures, as best exemplified when him and his friends are in the middle of a massive battle, and he says "Riku, Kairi, wait just a little longer".




APPEARANCES: 
Kingdom Hearts (Playstation 2)
Kingdom Hearts: Chain Of Memories (Game Boy Advance, Playstation 2)
Kingdom Hearts II (Playstation 2)
Kingdom Hearts: 358/2 Days (Nintendo DS)
Kingdom Hearts: Coded (Mobile Phones, Nintendo DS)
Kingdom Hearts 3D: Dream Drop Distance (Nintendo 3DS)
Kingdom Hearts III (Playstation 4, Xbox one)
Trusted Member
Affected by 'Laziness Syndrome'
Registered: 06-10-10
Location: Taking Your Heart
Last Post: 518 days
Last Active: 249 days
Page Comments

This page has no comments