Forum Links
WWE Draft
Thoughts on this changing on the current roster?
Related Threads
Coming Soon
07-04-16 02:54 AM
ghostfishy is Offline
Link
| ID: 1281314 | 167 Words
ghostfishy
Level: 76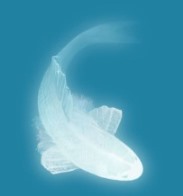 POSTS: 1818/1867
POST EXP: 142688
LVL EXP: 3849835
CP: 5759.2
VIZ: 125523

Likes: 0 Dislikes: 0
Greetings to the WWE fans on Vizzed!

The WWE Draft is coming back on July 19, 2016 as it was announced by WWE. We have had WWE drafts occurring at different times in the WWE several times in different eras (2002-2011). This is actually the first WWE Draft in a 5 year absence from the last time that it last occurred. It sure gave us shocking or not so shocking moments in the past while changing up the rosters from each brand in the WWE. Luckily this causes more competition and rivalry tension between brands.

Do you think that it is a great idea to have a WWE Draft for this current era that we are in right now?

How do you think this WWE Draft will change up the roster that it is now?

If you have any prediction or suggestion of which wrestler(s) will/should end up on what brand, please feel free to comment here as well. PS current NXT wrestlers can count as well!
Trusted Member
Affected by 'Laziness Syndrome'
Registered: 01-06-14
Last Post: 1228 days
Last Active: 977 days
07-13-16 07:40 PM
tyranit is Offline
Link
| ID: 1286459 | 1394 Words
tyranit
Level: 75





POSTS: 1337/1597
POST EXP: 115746
LVL EXP: 3752662
CP: 9396.8
VIZ: 104222

Likes: 0 Dislikes: 0
Ah, the draft, something I knew was coming since NXT has been getting bigger. The roster will change dramatically, as we'll have 2 world titles, as assumed because the WWE World Heavyweight Championship has been renamed back to the WWE Championship. NXT wrestlers should be used sparingly, but I know my Top 20 for each brand. Part time stars like Undertaker, the Rock, and Brock Lesnar will not be drafted, but will be put wherever they are needed.
#1 Raw: Roman Reigns: If I was running this, Reigns would still be in NXT, but because WWE management are high on him, even because of his suspension, he will be a #1 draft pick, even if he isn't champion, as he is still being groomed to be the next face of the company.
#1 Smackdown: (WWE Champion) Dean Ambrose: Ambrose needs to be away from Stephanie and the rest of the Shield to be built as a credible champion against other challengers besides his Shield brothers. Steph does not like the idea of him as champion, and she'll try drafting the other two to have a 2/3 chance of bringing the WWE title to the red brand.

#2 Raw: Seth Rollins: Of course, as I have stated above, Rollins needs to be away from Ambrose, and gives Stephanie a 2/3 advantage to get the greatest prize in sports entertainment. Rollins will be able to help Raw have great matches against Reigns and other picks.
#2 Smackdown: Finn Balor: This pick is out of the blue, which is what the blue brand needs to become an equal to Raw. This shows that anything can happen on WWE TV, and this should remind people of this, especially how Balor was victim to the anything can happen mentality when he lost the NXT Title to Samoa Joe at a live event.

#3 Raw: The New Day: I think the Tag Team and Women's titles should be held by traveling champions, so the champs are the only ones to go between brands to build for the brand specific pay per views. The New Day will stay intact, as will all other factions and tag teams during this fantasy draft.
#3 Smackdown: The Club: To combat the amount of wrestlers Stephanie has drafted, Shane should draft a faction with 3 members, meaning we draft the Social Outcasts! Not really, 3rd pick is The Club, which makes sense because Balor needs to be around The Club to create some nice Bullet Club type story lines.

#4 Raw: (Intercontinental Champion) The Miz: The secondary titles should be drafted somewhat quickly after the main event scene and the first tag team to give them a bit more credibility. The Miz isn't the best, but the Intercontinental Championship means he is more important.
#4 Smackdown: John Cena: I know Smackdown needs to draft the US Champion, but Cena needs to be drafted quickly to still be considered a top guy instead of an after thought.

#5 Raw: Randy Orton: Cena and Orton need to be each brand's respective veteran wrestler, and Orton should combat the choice of Cena for the blue brand. He'll be able to have good matches and give advice to newer guys.
#5 Smackdown: (United States Champion) Rusev: Rusev has been progressing to being the monster heel we knew he had in him, and WWE is finally letting him back to that point since after his rivalry with Cena around Wrestlemania 31. He should hold on to the US title for quite a while during his run on the Smackdown brand.

#6 Raw: Sami Zayn: Keeping Zayn out of the title picture on Smackdown will be a good way to establish him as the main event star during a potential World Heavyweight Championship tournament, and will allow him to chase championships without a certain rival in his way...
#6 Smackdown: Kevin Owens: Keeping Owens and Zayn away from each other will be key to building their WWE characters instead of keeping an independent rivalry. As entertaining as their matches together are, we should get some new matches, especially something like Owens and Styles or Owens and Balor for the first time on the Main Roster.

#7 Raw: Neville: Not letting Zayn have a rival would be stupid, so Neville will be a nice return for the draft, and will give Zayn great matches while separated from Owens, as their matches in NXT were phenomenal.
#7 Smackdown: Cesaro: The draft is a blessing for Cesaro. This is a guy who has been near the main event scene for so long, and finally may have an opportunity to have a WWE Title run while on Smackdown. Cesaro is a workhorse that can have great matches with everyone, giving Cena, Styles, Balor, and others a great opponent to work with.

#8 Raw: Baron Corbin: Smackdown is known for its more wrestling-oriented show, as Raw is for more stars, and Corbin needs to be that big guy that can be built toward a mid card title and even a decent main event run. As long as he is kept away from Ziggler, it should be just fine.
#8 Smackdown: Dolph Ziggler: The draft is also a blessing for Ziggler. The fans love him, and he has never had a WWE Title run. He has had the World title before, but having Ziggler hold the most important championship in wrestling will give the fans what they have been wanting for a number of years.

#9 Raw: The Usos: Going back to tag teams, the Usos need to get back into the title picture, and having exposure on the flagship show will help toward building them toward another Tag Team Title run. They can also help Reigns if needed during story line, and vice versa.
#9 Smackdown: Enzo and Cass: These guys should be higher up, but there are so many good wrestlers now that they are near the bottom of the Top 10, but that doesn't mean they aren't as talented. Enzo and Cass are closing in on a title win, but keeping them with Cena against The Club will keep the story line going.

#10 Raw: Bobby Roode: Roode has been teasing an NXT run at live events, but he is coming up in age like AJ Styles, making him a perfect surprise NXT draft to debut and receive a large pop. He will be able to be put with many Raw stars, as they will be fresh stories, as he hasn't been in the independents much, and most Indies gone WWE wrestlers never went to TNA, so they never got the opportunity to wrestler Roode.
#10 Smackdown: Eric Young: Well, if Raw can have Roode, then Smackdown can have none other than Eric Young. Young being another TNA mainstay, placing him on Smackdown will allow a face off between him and Roode on draft day, hinting toward a huge rivalry perhaps settled when these two end up on the same brand next year. This may be very unlikely, but Young is good enough to be able to keep up with the likes of Owens, Styles, Balor, and Cena.

The bottom 10 will not be getting their own little opinions, but will be posted:
Raw:
#11: The Wyatt Family
#12: Darren Young
#13: American Alpha (Not on Top 10, but will debut the same night)
#14: Alberto Del Rio
#15: The Shining Stars (Are these guys still a team?)
#16: The Ascension
#17: Sheamus
#18: The Lucha Dragons
#19: Mark Henry
#20: Jack Swagger
Smackdown:
#11: The Social Outcasts (Really just to keep an equal roster, they are still jobbers to me unfortunately)
#12: Titus O'Neal
#13: Blake and Murphy (I still consider them a tag team, they should abandon the separation story line, these two work well together)
#14: Apollo Crews
#15: Breezango
#16: The Vaudevillains
#17: Chris Jericho
#18: The Golden Truth
#19: Big Show
#20: Kane
Most of these bottom guys are jobbers, but some of them I just couldn't fit into the Top 10, such as American Alpha, which doesn't mean they are bad, they are the complete opposite.
PS. I know people are going to point this out, but no women are drafted. I think the women should be done in a separate draft from this, and if another post is below this, I'll put that one in as well.
Trusted Member
Affected by 'Laziness Syndrome'
Registered: 10-14-10
Last Post: 168 days
Last Active: 168 days
07-14-16 08:41 PM

Ghostbear1111 is
Offline
Link
| ID: 1286876 | 154 Words
Ghostbear1111
Level: 60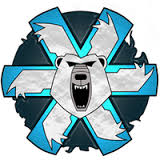 POSTS: 357/1219
POST EXP: 190564
LVL EXP: 1721196
CP: 6523.7
VIZ: 550648

Likes: 0 Dislikes: 0
I don't suppose someone can break this down for me and explain how in the world they're going to have a draft. Sure, the NFL and the NBA are huge with drafts, making two and three day events out of them. No one pays attention to MLB because those players rarely make an impact and show up the league years after they come out of high school or college. The NHL has a draft and there is mild interest, except for a few big names, but that's because kids are making the jump from amateur or collegiate sports to the professional level.

How on earth can wrestling do a draft? They have different brands or names or teams and they wrestle together and against each other?

I'm baffled. I don't understand it and it seems easier to ask someone for help than go Wikipedia the thing.

Help me understand. I want to learn here.
Trusted Member
Affected by 'Laziness Syndrome'
Registered: 10-10-15
Location: Ann Arbor, Michigan
Last Post: 716 days
Last Active: 573 days
07-15-16 02:49 PM
ghostfishy is Offline
Link
| ID: 1287073 | 643 Words
ghostfishy
Level: 76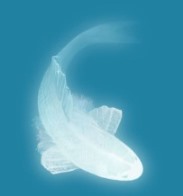 POSTS: 1847/1867
POST EXP: 142688
LVL EXP: 3849835
CP: 5759.2
VIZ: 125523

Likes: 0 Dislikes: 0
tyranit
:
You have 90% of my predictions as well except for your #10 picks (as I am not sure whether to agree with you or not). I definitely agree with you on the former Shield members being separated in order to create credibility on the brands as well as Cena and Orton not being in the same brand. Same with Owens and Zayn in this matter. I heard Cena turned into a part-timer now due to his dedication and time in the WWE and he doesn't want to risk any more severe injuries with the amount of time he is given.
The tag team titles and women's title shouldn't be separated because it felt like there wasn't enough competitors when they had tag team titles for both respective brands. Hopefully the women's title is focused on both brands since it was mostly focused on the RAW brand than the Smackdown brand in the past. Also it may be a good chance for Bayley to finally come onto the main roster especially since she is on the same boat as Balor who built their WWE careers in NXT.
Hopefully RAW and Smackdown will be built at around the same levels as each other and will really help these wrestlers gain the recognition that they need. I don't want to keep seeing the former Shield vs each other over and over again as much as I like Rollins and Ambrose. I feel bad for Ziggler the most at the moment because he has been jobbing so much and rarely gets the star power and the fans have been so patient and supportive to him. At least WWE let Ambrose become WWE champ which I didn't expect to happen so soon because the WWE creative team are more focused on Reigns.
Ghostbear1111
: I am not sure if other wrestling shows have had brands whether it would be pro wrestling, amateur wrestling, and etc. This isn't the first time that WWE has had brand changes since they have done this in the past for a couple of times.
The purposes of a draft in sports are to rebuild/recreate rosters of teams to build credibility, power, and balance as a whole and for the rest of the teams so that the competition is fair as possible and not rigged, and it freshens up the rosters from my understanding. WWE may not be a sport to some people but it does bring entertainment like what all sports do and we enjoy from them. Like the NFL, MLB, NBA, and etc, WWE is similar except they have it in their own company and they are known more to a world-wide audience.
In the WWE, there are currently two brands (Raw and Smackdown) which will have their own group of wrestlers in their own respective shows. The draft will choose a random wrestler (can be either a huge star or minor star in the company) to put into a brand based on a lottery pick and it will go on during a live tv broadcast on Smackdown (a few hours). Once it has been finished, both respective brands will have their own shows with their own wrestlers in general excluding major pay per views and stipulations where they can fight against each other. Different wrestlers mean different possibilities, different matches, different feels, different perspectives, and so much more. People can be tired of seeing the same people over and over again so they want to see something new and refreshing to the table without going overboard (e.g: finding other people to
r
eplace the current people). It can also be the same for other sports as well.
Drafts are managed differently in each sport but they are similar in concept and content. I hope this helps to clear up your confusion (and if not, don't hesitate to ask more questions)!
Trusted Member
Affected by 'Laziness Syndrome'
Registered: 01-06-14
Last Post: 1228 days
Last Active: 977 days