Forum Links
Related Threads
Coming Soon
Thread Information
Additional Thread Details
Views: 644
Today: 0
Users: 9 unique
Thread Actions
Thread Closed
New Thread

New Poll

11-25-16 08:40 PM

Khfan_D98 is
Offline
| ID: 1317008 | 1774 Words
Khfan_D98
D1998
Level: 63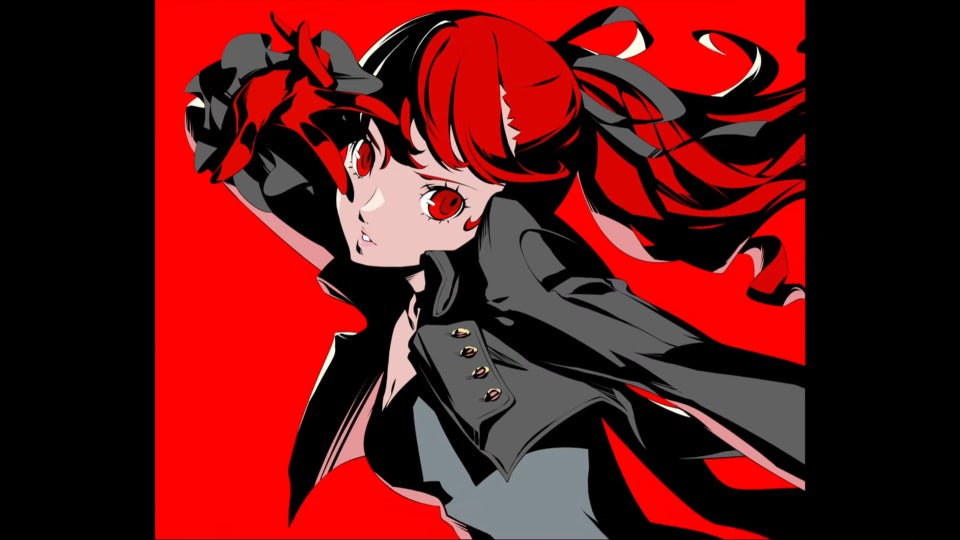 POSTS: 832/952
POST EXP: 39974
LVL EXP: 2046333
CP: 3229.4
VIZ: 59835

Likes: 0 Dislikes: 0
CHARACTER:
Frank West is the main protagonist of the survival horror game Dead Rising, released in 2006 by Capcom as an Xbox 360 exclusive, along with the spin-off dead rising 2: off the record, and the upcoming Dead Rising 4 on Xbox one.
STORY:
In 2006, freelance photographer Frank West got a tip that something big was happening in the small town of Willamette, Colorado. Following his instincts, and thinking that discovering what was happening would make him famous, Frank hired a helicopter pilot to fly him into the town, only to see that all was not as it seemed. As he watched from his helicopter, Frank saw several...strange people attacking each other, including a group clawing at a downed school bus, a woman falling off a high building to her death, as well as a gas station blowing up and setting several people on fire! At this point, Frank knew that his instincts were on point, and ordered his pilot to drop him off on the rooftop of the local mall, so he could try to uncover this story, and come back for him in exactly 3 day's time.
On the rooftop, he was instantly greeted by an enigmatic man. When Frank questioned him on what was happening, the man simply replied "This.. is hell". As Frank entered the mall through the security room, he found himself in the entrance plaza, full of hysterical people, including a mysterious, beautiful young woman, an old lady searching frantically for her dog, and a man referring to those same people from outside, who were now right in front of the doors, as "Zombies".
As Frank was told to find things for the barricade, which was keeping the zombies out, that same old woman found her dog, and moved the barricades away, which in turn allowed all of the zombies to storm into the mall. Frank managed to escape from the plaza with his life, barely.. However, the same couldn't be said for the rest of the survivors. He managed to return to the security room, and met a man named Brad, a janitor named Otis, and a woman named Jessie. They welded the door back into the mall shut,so that the zombies couldn't follow them, and told Frank that the ventilation system could be used to travel back into it as needed, as the zombies weren't smart enough to use them. Brad did just that, and after Jessie sprained her ankle looking for him, Frank volunteered to step in and search in her place.
After finding Brad and defeating a man who had tried to kill him, that same mysterious man who met him on the roof, Frank learned from Brad that him and Jessie
Spoiler:
were actually government agents who had been sent into Willamette to discover the cause of the outbreak, and were looking for Dr. Russell barnaby, a man who Frank had also seen in the entrance plaza and seemed to be heavily involved in the outbreak.
After some persuasion, Brad agreed to let Frank help them in exchange for being able to cover every detail of the story.
As Frank set out to do just that, saving survivors and killing zombies, as well as psychopaths, once regular people who had turned murderously insane thanks to the stress and horrors of the zombie outbreak, Frank once again met the mysterious woman from the entrance, and discovered that
Spoiler:
she was Isabella Keyes, and that the man he had fought before was Carlito Keyes, her brother, and that their home, Santa Cabeza, was destroyed by a zombie outbreak, and that he, with Isabella's help and medical expertise, had started this outbreak out of revenge, and his plan was to set off bombs, which would destroy the mall and spread the virus across the rest of America.


After Frank saved Carlito from an insane butcher, the man fully explained his actions and gave him his locket, which had a code to defuse the bombs, before finally dying. Frank gave Isabella the code, which she used to disable the bombs. At this point, the military arrived to kill the remainder of the zombies, and Frank made it to the rooftop just in time to see his pilot killed, and his helicopter crash. With all of his hope lost, Frank fell to his knees as zombies converged on him....

However, Isabella saved him, though not before he was bitten by one of them, which doomed him to become a zombie. But, Isabella was partially responsible for creating this virus, and told him that she could help suppress it. After she created "Zombrex", a drug that can stave off the infection as long as it's taken daily, they went to defeat the military, who were meant to not only kill the zombies, but any survivors stranded in the mall. Frank did manage to defeat their commander, Brock Mason, who had been in charge of the Santa Cabeza "Cleanup operation" that had lead to this, but after him and Isabella finally managed to return to civilization, they were stopped by more military, who ordered them to keep their mouths shut about everything that happened, along with kidnapping Isabella.



Over the course of 5 years, Frank had become bitter and cynical because of everything, only to finally get a tip from fellow reporter, Rebecca Chang, that something was happening in Fortune city, nevada. After getting there in time to save motocross champion Chuck greene, who had been blamed for this outbreak, they decided to team up to get to the bottom of this together. In a secret research facility, they discovered that Phenotrans, the pharmacy giant responsible for creating Zombrex, had started this outbreak in order to create more demand for Zombrex, and kidnapped Isabella to force her to help them with just that. The 2 did manage to escape and get one step closer to exposing the corrupt company, and parted as friends, with Chuck giving Frank more zombrex and the words "Take it, the world needs Frank West"
ABILITIES:
Although he starts the adventure as seemingly just an ordinary photojournalist, by killing zombies and psychopaths, saving survivors, and taking pictures with his camera, Frank can level up to maximum of level 50, getting stronger and faster all the way, and earning skills, such as:
Jump kick -Frank can do an overhead kick in the middle of a jump.
Zombie ride- Frank can jump on top of a zombie's head, and jump from there to another zombies, through a crowd.
Wall kick- Frank can jump off a wall and do a far reaching kick.
Disembowel- Frank can stick his hand inside a zombie's stomach and pull, ripping out their insides and killing them instantly.
Giant swing- Frank can go close to a downed zombie, grab them by the legs, and rapidly spin them around and toss them.
Neck twist- Frank can go close to a downed zombie, grab them by the neck, and twist, pulling off their head.
Somersault kick- Inspired by the flash kick, a signature move of Guile from Capcom's own street fighter, Frank can do a swift backflip kick, which can do great damage to Human enemies and instantly kill zombies by knocking their heads off.
Suplex- When going behind a zombie, Frank can grab them by the waist and slam them backwards, in a classic pro wrestling fashion.
Double Lariat- Inspired by Zangief, also from street fighter, Frank can spin around at rapid speed with his fists outstretched, which is a very powerful move, good for clearing out a crowd of zombies.
Judo throw- Whenever Frank is grabbed by a Zombie, he can swiftly toss them away judo style, which lets him break free much faster than usual struggling.
Face crusher- While running behind a zombie, Frank can grab them by the back of their head and jump, smashing them into the ground face-first and killing them instantly.
Football tackle-Frank can charge forward shoulder first, which is a fairly powerful, but slow skill.
Aerial dodge- Frank can roll in any direction,which is, as expected, very helpful for evasion.
Karate chop- Whenever a zombie is behind him, Frank can instantly turn and attack behind him with this martial arts staple.
Knee drop- While jumping, Frank can come down hard knees first, which floors enemies, along with letting him fall from a great distance without taking any damage.
Pick up- Frank can lift zombies up over his head like they're nothing and toss them very far away.
Roundhouse kick- If he times it right, Frank can jump, and unleash a powerful kick just before hitting the ground.
Zombie Walk- The final skill Frank can learn, he can blend in with his surroundings and stick his hands out like a zombie, walking slowly and grunting like he's one of the undead. Zombies won't attack him like this, but he walks very slow and can't attack.
PERSONALITY:
At the beginning, Frank seems interested in little more than getting his story and getting out of the mall safely, willing to bribe/blackmail Brad so that he's free to get his story. Very sarcastic and rude, Frank won't hesitate to throw a quip. However, as he meets and saves survivors, a more kind side to him is revealed. He also seems to have a fun-loving personality and not care for making a fool out of himself, as he's very willing to dress up in women's and children's clothing, should the player choose to do so.
WEAPONS:
Frank himself doesn't have a specific weapon, although artwork tends to show him with a baseball bat, that's just one of many things. He is actually capable of picking up anything that he can grab and using it as a weapon, from soccer balls, to bats, to swords, to vending machines, to women's purses. Which is good, as his weapons break after repeated usage.
APPEARANCES:
Even though other Dead Rising games have different protagonists, Frank's popularity has solidified, so he is all but guaranteed to pop up in Capcom crossovers and future games, including a long-awaited return in Dead Rising 4.
Dead rising (Xbox 360, PS4, Xbox one)
Dead Rising: Chop till you drop (Nintendo Wii)
Dead Rising 2: Case West (Playstation store, Xbox live arcade)
Dead rising 2: Off the record (PS3,PC, Xbox 360, PS4, Xbox one)
Super Ultra Dead Rising 3 arcade remix hyper edition EX plus alpha (Xbox one)
Dead rising 4 (Xbox one, PC)
Lost planet 2 (PS3, Xbox 360, PC)
Tatsunoko vs. Capcom: Ultimate all stars (Nintendo Wii)
(Ultimate Marvel vs. Capcom 3 (PS3, Xbox 360, PS Vita)
CHARACTER:


Frank West is the main protagonist of the survival horror game Dead Rising, released in 2006 by Capcom as an Xbox 360 exclusive, along with the spin-off dead rising 2: off the record, and the upcoming Dead Rising 4 on Xbox one.

STORY:


In 2006, freelance photographer Frank West got a tip that something big was happening in the small town of Willamette, Colorado. Following his instincts, and thinking that discovering what was happening would make him famous, Frank hired a helicopter pilot to fly him into the town, only to see that all was not as it seemed. As he watched from his helicopter, Frank saw several...strange people attacking each other, including a group clawing at a downed school bus, a woman falling off a high building to her death, as well as a gas station blowing up and setting several people on fire! At this point, Frank knew that his instincts were on point, and ordered his pilot to drop him off on the rooftop of the local mall, so he could try to uncover this story, and come back for him in exactly 3 day's time.

On the rooftop, he was instantly greeted by an enigmatic man. When Frank questioned him on what was happening, the man simply replied "This.. is hell". As Frank entered the mall through the security room, he found himself in the entrance plaza, full of hysterical people, including a mysterious, beautiful young woman, an old lady searching frantically for her dog, and a man referring to those same people from outside, who were now right in front of the doors, as "Zombies".

As Frank was told to find things for the barricade, which was keeping the zombies out, that same old woman found her dog, and moved the barricades away, which in turn allowed all of the zombies to storm into the mall. Frank managed to escape from the plaza with his life, barely.. However, the same couldn't be said for the rest of the survivors. He managed to return to the security room, and met a man named Brad, a janitor named Otis, and a woman named Jessie. They welded the door back into the mall shut,so that the zombies couldn't follow them, and told Frank that the ventilation system could be used to travel back into it as needed, as the zombies weren't smart enough to use them. Brad did just that, and after Jessie sprained her ankle looking for him, Frank volunteered to step in and search in her place.

After finding Brad and defeating a man who had tried to kill him, that same mysterious man who met him on the roof, Frank learned from Brad that him and Jessie

Spoiler:
were actually government agents who had been sent into Willamette to discover the cause of the outbreak, and were looking for Dr. Russell barnaby, a man who Frank had also seen in the entrance plaza and seemed to be heavily involved in the outbreak.

After some persuasion, Brad agreed to let Frank help them in exchange for being able to cover every detail of the story.


As Frank set out to do just that, saving survivors and killing zombies, as well as psychopaths, once regular people who had turned murderously insane thanks to the stress and horrors of the zombie outbreak, Frank once again met the mysterious woman from the entrance, and discovered that

Spoiler:
she was Isabella Keyes, and that the man he had fought before was Carlito Keyes, her brother, and that their home, Santa Cabeza, was destroyed by a zombie outbreak, and that he, with Isabella's help and medical expertise, had started this outbreak out of revenge, and his plan was to set off bombs, which would destroy the mall and spread the virus across the rest of America.


After Frank saved Carlito from an insane butcher, the man fully explained his actions and gave him his locket, which had a code to defuse the bombs, before finally dying. Frank gave Isabella the code, which she used to disable the bombs. At this point, the military arrived to kill the remainder of the zombies, and Frank made it to the rooftop just in time to see his pilot killed, and his helicopter crash. With all of his hope lost, Frank fell to his knees as zombies converged on him....

However, Isabella saved him, though not before he was bitten by one of them, which doomed him to become a zombie. But, Isabella was partially responsible for creating this virus, and told him that she could help suppress it. After she created "Zombrex", a drug that can stave off the infection as long as it's taken daily, they went to defeat the military, who were meant to not only kill the zombies, but any survivors stranded in the mall. Frank did manage to defeat their commander, Brock Mason, who had been in charge of the Santa Cabeza "Cleanup operation" that had lead to this, but after him and Isabella finally managed to return to civilization, they were stopped by more military, who ordered them to keep their mouths shut about everything that happened, along with kidnapping Isabella.



Over the course of 5 years, Frank had become bitter and cynical because of everything, only to finally get a tip from fellow reporter, Rebecca Chang, that something was happening in Fortune city, nevada. After getting there in time to save motocross champion Chuck greene, who had been blamed for this outbreak, they decided to team up to get to the bottom of this together. In a secret research facility, they discovered that Phenotrans, the pharmacy giant responsible for creating Zombrex, had started this outbreak in order to create more demand for Zombrex, and kidnapped Isabella to force her to help them with just that. The 2 did manage to escape and get one step closer to exposing the corrupt company, and parted as friends, with Chuck giving Frank more zombrex and the words "Take it, the world needs Frank West"



ABILITIES:



Although he starts the adventure as seemingly just an ordinary photojournalist, by killing zombies and psychopaths, saving survivors, and taking pictures with his camera, Frank can level up to maximum of level 50, getting stronger and faster all the way, and earning skills, such as:

Jump kick -Frank can do an overhead kick in the middle of a jump.
Zombie ride- Frank can jump on top of a zombie's head, and jump from there to another zombies, through a crowd.
Wall kick- Frank can jump off a wall and do a far reaching kick.
Disembowel- Frank can stick his hand inside a zombie's stomach and pull, ripping out their insides and killing them instantly.
Giant swing- Frank can go close to a downed zombie, grab them by the legs, and rapidly spin them around and toss them.
Neck twist- Frank can go close to a downed zombie, grab them by the neck, and twist, pulling off their head.
Somersault kick- Inspired by the flash kick, a signature move of Guile from Capcom's own street fighter, Frank can do a swift backflip kick, which can do great damage to Human enemies and instantly kill zombies by knocking their heads off.
Suplex- When going behind a zombie, Frank can grab them by the waist and slam them backwards, in a classic pro wrestling fashion.
Double Lariat- Inspired by Zangief, also from street fighter, Frank can spin around at rapid speed with his fists outstretched, which is a very powerful move, good for clearing out a crowd of zombies.
Judo throw- Whenever Frank is grabbed by a Zombie, he can swiftly toss them away judo style, which lets him break free much faster than usual struggling.
Face crusher- While running behind a zombie, Frank can grab them by the back of their head and jump, smashing them into the ground face-first and killing them instantly.
Football tackle-Frank can charge forward shoulder first, which is a fairly powerful, but slow skill.
Aerial dodge- Frank can roll in any direction,which is, as expected, very helpful for evasion.
Karate chop- Whenever a zombie is behind him, Frank can instantly turn and attack behind him with this martial arts staple.
Knee drop- While jumping, Frank can come down hard knees first, which floors enemies, along with letting him fall from a great distance without taking any damage.
Pick up- Frank can lift zombies up over his head like they're nothing and toss them very far away.
Roundhouse kick- If he times it right, Frank can jump, and unleash a powerful kick just before hitting the ground.
Zombie Walk- The final skill Frank can learn, he can blend in with his surroundings and stick his hands out like a zombie, walking slowly and grunting like he's one of the undead. Zombies won't attack him like this, but he walks very slow and can't attack.


PERSONALITY:

At the beginning, Frank seems interested in little more than getting his story and getting out of the mall safely, willing to bribe/blackmail Brad so that he's free to get his story. Very sarcastic and rude, Frank won't hesitate to throw a quip. However, as he meets and saves survivors, a more kind side to him is revealed. He also seems to have a fun-loving personality and not care for making a fool out of himself, as he's very willing to dress up in women's and children's clothing, should the player choose to do so.

WEAPONS:


Frank himself doesn't have a specific weapon, although artwork tends to show him with a baseball bat, that's just one of many things. He is actually capable of picking up anything that he can grab and using it as a weapon, from soccer balls, to bats, to swords, to vending machines, to women's purses. Which is good, as his weapons break after repeated usage.


APPEARANCES:


Even though other Dead Rising games have different protagonists, Frank's popularity has solidified, so he is all but guaranteed to pop up in Capcom crossovers and future games, including a long-awaited return in Dead Rising 4.


Dead rising (Xbox 360, PS4, Xbox one)
Dead Rising: Chop till you drop (Nintendo Wii)
Dead Rising 2: Case West (Playstation store, Xbox live arcade)
Dead rising 2: Off the record (PS3,PC, Xbox 360, PS4, Xbox one)
Super Ultra Dead Rising 3 arcade remix hyper edition EX plus alpha (Xbox one)
Dead rising 4 (Xbox one, PC)
Lost planet 2 (PS3, Xbox 360, PC)
Tatsunoko vs. Capcom: Ultimate all stars (Nintendo Wii)
(Ultimate Marvel vs. Capcom 3 (PS3, Xbox 360, PS Vita)
Trusted Member
Affected by 'Laziness Syndrome'
Registered: 06-10-10
Location: Taking Your Heart
Last Post: 929 days
Last Active: 659 days
Page Comments

This page has no comments