Forum Links
Related Threads
Coming Soon
The Alternative Stories: The Book's Curse #1
07-12-16 06:56 AM
MarioLucarioFan64 is
Offline
Link
| ID: 1285683 | 4858 Words
MrBeingcool1
Level: 58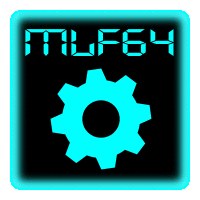 POSTS: 440/1101
POST EXP: 197470
LVL EXP: 1511090
CP: 7445.8
VIZ: 223683

Likes: 0 Dislikes: 0
The Alternative Stories: The Book's Curse - Chapter 1: Arthur Ridgewell

Ten years after that Jess killed Eric, then years after that Zoe and Jake had a crush on each other and ten years after that Rachel drowned, Philip decided to go back to France and leaves a special book behind for his friends. This book contains the backstory behind Philip's family, but it wasn't as Zoe, Jake, Jess, Mike, Ryan and Anna expected from an ordinary, French friend. As soon as Ryan accidentally opens the book, everything goes absolutely wrong in the regular lives of these mortal humans.

Information:

Name: Jake
Last name: McFisher
Age: 27
Look: Black, medium-length hair, blue eyes. White skin color. Wears a gray shirt with a blue overcoat, and wears black jeans.
Crush: Zoe
Personality: Not sure about everything, but overall nice.
Likes: His wife, his job and being with his friends Mike and Ryan.
Dislikes: Missing ANY episode of 'The Walking Dead'

Name: Zoe
Last name: Flowerfield
Age: 26
Look: Black, really long hair, green eyes. White skin color. Wears a pink t-shirt with heart print on it. Also wears black jeans.
Crush: Jake
Personality: Very, very kind to others. She got too soft because of that, though.
Likes: Her husband, being a teacher and secretly likes children.
Dislikes: Seeing others getting hurt.

Name: Jess
Last name: Grealings
Age: 27
Look: Black, really long hair (long ponytail), brown eyes. Black skin color. Wears a green, glittery t-shirt and blue, skinny jeans.
Crush: Mike
Personality: Can be very harsh but can be nice if she wants to. Finds respect the most important thing.
Likes: Her part-time job in the supermarket, children.
Dislikes: When someone gets harsh to her, or if someone touches her.

Name: Mike
Last name: van Houten
Age: 26
Look: Blonde, medium-length hair and has a small, blonde beard, blue eyes. White skin color. Wears a Black shirt with a grey overcoat and grey jeans. Headwear: A fedora hat in black.
Crush: Jess
Personality: Makes jokes about every single thing. Other than that, he can be helpful.
Likes: Performing with his electric guitar and his music group.
Dislikes: Spending time with Jake and his girlfriend at the same time. It's supposed to be only Jake.

Name: Ryan
Last name: Grant
Age: 27
Look: Wears glasses, dark brown hair, Caucasian, cargo shorts and a t-shirt, is three inches tall. Also, he has green eyes.
Crush: X
Personality: Funny, nice to people. Unless they're not talking about heights, he's pretty calm too.
Likes: Exploring, collecting trinkets, climbing, befriending humans after they earn his trust, tasting giant food of humans.
Dislikes: Heights, rude people, large insects.

Name: Anna
Last name: McKinsey
Age: 25
Look: Red, really long hair, blue eyes. White skin color. Wears a green-ish blue loose sweater and really, really short pants. Also wears a headset for her hobby.
Crush: Has posters of Ryan on every space of her room.
Personality: Shy, not into contact. If she contacts someone, she wishes it's over soon.
Likes: Gaming 24 hours per day... If she had that chance.
Dislikes: Staying healthy while being addicted to gaming this hard.

Name: ????
Last name: ????
Age: ????
Look: Black, short hair. No eyes at all. Really white skin color. Wears a holiday shirt and short pants.
Crush: No one.
Personality: ????
Likes: Has no hobbies, but appears to be good in [????].
Dislikes: ????

Chapter 1: Arthur Ridgewell

There are no colors added in this story. My apologize, but i am not going to plan to add them in the future either.

Sir Arthur Ridgewell. That was the name of an almighty overlord in the middle ages. He never had a reason to be bored: He had an empire to rule and he had a huge amount of gold. Still, he had nothing to do in his spare time. Well, killing traitors, obviously. He called his helper Fred.
Sir Ridgewell: "FRED! Get over here!"
He yelled and you still could hear his yell echoeing through his entire castle. Fred came to the overlord.
Fred: "You called, your majesty?"
Sir Ridgewell: "I need a book where i can experiment with my magic with. Find one."
Fred: "But... Your majesty..."
Sir Ridgewell looked on a balcony in his castle on to a more happier empire: The one of his brother. He turned around.
Sir Ridgewell: "FIND A BOOK, YOU IDIOT!"
He turned back and Fred ran as fast as he could to the library to get a book. He got a red book with a print of some spikes one it, marking the letter 'R' in the middle. Fred ran back to the overlord. He bowed down. Sir Ridgewell picked up the book and began to read it.
Sir Ridgewell: "Ah yes... My family tribe... It all started with my grandfather... No wait... Ah, forget it, i'll make a little joke with my children, grandchildren, their children... And so on... Heh heh..."
He started to make the shape of a triangle with his fingers 13 times and said some weird words while looking at the book.
Sir Ridgewell: "Desurcia Magnificenta... Futuris... Forevis!"
While speaking it, dark glowings came off his fingers. It became painful as soon as the glowings were at a size of 1 inch. And the bigger it was, the more painful it became for sir Ridgewell. He started to yell it out because of the pain. And 4 minutes later, Fred heard everything and saw that sir Ridgewell cursed the book totally. Sir Ridgewell himself, however, lost his hands and his body was fading away totally.
Fred: "Y-y-your majesty!?"
Sir Ridgewell: "Lay the book... in... my...... chest......"
Sir Ridgewell vanished quickly and his clothes fell on the ground. He was living further as a curse now. And that curse laid over that one book.

Year after year, the book laid in that chest. In 1786, Elliot Ridgewell, the general of the French, opened the book and had horrible things with him. It also happened to Willfred Ridgewell (1865), Bella Ridgewell (1921) and, last but not least, Maurice Ridgewell (1972). Maurice decided to give the book to his son, Philip Ridgewell (1998), but he denied it and was about to 'give' it to his friends. In fact, he was going to leave it behind by purpose.

Philip was on the airport with Jake, Zoe, Anna and Ryan. Jess and Mike had a date, so they couldn't come. But they already said goodbye.
Philip: "Friends, thank you all for the great time here. I will never, ever, EVER forget you guys!"
Jake laid an arm over Zoe.
Jake: "Phil, don't go on a hunt for the ladies. You might get in trouble, pal."
Philip: "I know, Jake. Heh heh. Don't worry."
Anna: "I don't know much about you... But i've heard good things about you. Take care, Philip!"
Philip: "Heh heh. Thanks, Anna! Thanks, Jake! Thanks, everyone!"
Zoe: "Your English has been improved a lot since you just came in 11 years ago! Nice! But... You got to lay that down again, because you're going back to France..."
Philip: "Thanks, Zoe."
Suddenly, they get told that Philip's airplane is going to depart in 5 minutes.
Philip: "Oh, that's my plane. I'd say, good luck guys!"
Ryan: "Dude..."
Philip: "Uh?"
Ryan: "Good luck to you! You need it harder than us. Right?"
Philip: "That's true, but i gotta go! Farewell, my friends!"
Zoe: "Bye!!"
Jake: "Be good!"
Anna: "Stay out of trouble!"
Philip walked away. Towards the gate for his plane. The four friends were going home again, but it appears Ryan kicked away a book when they turned and walked away. It had a giant 'R' on it.
Ryan: "PHILIP!!!!"
Philip was too far. He didn't hear it. Ryan picked up the book and felt a pretty dark sensation when he touched it.
Ryan: "Guys... There's something odd about this book..."
Jake: "Ah, don't believe in it. I mean... How can a book be odd?"
Anna: "Children's books are odd."
Jake: "Yeah, but kids like them. That's all what matters."
Zoe: "Exactly."
Zoe suddenly had an idea when she talked a bit. She needed her husband Jake for that privately, though. But they'll get on to that when they're home again.
Jake: "Zoe?"
Zoe: "Huh?"
Jake: "You were dreaming a bit, and the exit is there."
Apparently, Zoe walked towards another gate. Jake and his friends were going left while Zoe went straight forward...
Zoe: "Oh... oops."
Zoe and Jake ran to the bus that Mike bought for his friends and himself. It was a grey small bus, with room for 9 people, including the driver. Apparently, it was a Ford. Zoe and Jake were running to the bus, got in and drived towards their home. First was Anna who was brought back to her home. She lived in an appartment. From the outside, it's a pretty good appartment. From the inside... Not so much: It's a mess. Anna isn't quite independent enough to live on her own, but she was forced to. Next were Jake and Zoe, who were married and lived together in a big house. Ryan was driving the bus and parked it at his own home. Ryan was a successful story writer, but he wasn't really that popular.

That evening...

Zoe and Jake were watching another episode of 'The Walking Dead'. Zoe was curious if the heroes in the series actually will survive the apocalypse.
Zoe: "Jake?"
Jake: "Yes?"
Zoe: "Will they actually survive this or not, what do you think?"
Jake: "I'm almost certain it's going to be alright."
Zoe: "Aaand... What would you do if we experienced something really creepy like that?"
Jake: "Oh, come on. These things don't happen in real life. I'm sure that IF it happened, i would fight."
Zoe: "Wow. Fight for freedom?"
Jake: "FFF, yep."
Zoe: "Wow..."
Zoe was thinking about that afternoon when Philip left America. She had an idea back then. An idea she needed Jake for.
Zoe: "Jake?"
Jake: "Yes?"
Zoe: "What would you think about children?"
Jake: "Uh... I'd like them... But..."
Zoe: "But...?"
Jake: "...I don't want them yet. If that is what you mean."
Zoe: "Oh... Well..."
Jake: "Know what? I'll think about it."
Zoe: "Okay. When shall we return on this subject?"
Jake: "I have no idea, i'll give my answer in... 3 days."
Zoe: "You promise?"
Jake: "I'll promise, honey. Don't worry."
Jake gave Zoe a kiss on her head, while Zoe laid against Jake. They continued watching 'The Walking Dead'. They were silent while watching the episode they were watching at the moment.

Meanwhile...

Philip was knocked out, and woke up in his basement. He had his hands tied against a pole. He couldn't get free.
Philip: "Huh... H-help!"
???: "...Hhhhhh..."
Philip: "Oh no, it's... Not you again!!"
???: "Hhhhello, Philip... I gave you your last warning, now is your punishment..."
Philip: "Go away! G-get out of my head!!!"
Philip his skin became whiter, as he saw himself in a mirror in front of him.
Philip: "Aaaaaaaaah!!"
Philip's eyes went more darker and his skin was as white as a polar bear's fur. Philip had an enormous painful feeling through his entire body. He started to wiggle himself free, but he can't succeed in running away from something inside his head.
Philip: "AAAAAAAAARGH!!!"
While Philip yelled because of the huge pain, he came free. His eyes were bleeding, because they were gone. His skin was really white. Philip laid on the ground.
Philip: "..."
Philip went up after 2 horrible minutes. He went out of the basement, of which the door was still open. Philip went out of the basement and still saw his father on the ground... dead. He had a knife in his chest. Philip opened the frontdoor to do something outside.

Once Mike and Jess had a great time in the amusement park for their date, they decided to go to their home around 20:30 PM. Mike was going to Jess' house with his car. It was a pretty cool car. It looked kind of like a sports car. But once Mike was there...
Jess: "Thanks for today. I never had such fun before in that park."
Mike: "Yeah, probably because i went into the roller coaster with some candyfloss."
Jess: "No, not that. I just had a great time with you today. And i wanted to thank you for that."
Mike: "Well... What should i say? You're welcome, i guess!"
They held each others hands while talking.
Mike: "See you tomorrow, i guess?"
Jess: "Sure! Oh wait... No, not sure. I need to babysit my niece tomorrow the entire day."
Mike: "Aaand, the day after that?"
Jess: "Then i need to work in the supermarket for like 6 hours since 11:00 AM."
Mike: "Okay, call me if you can, okay?"
Jess: "I will."
They gave each other a kiss and released each other. Jess went to the frontdoor of her house, opened it, waved to Mike and he waved back. Then she went in the house. Mike went to his own home.

Ryan was studying in his room. He kept thinking, however, how that book from that afternoon could have such a negative effect on him. He felt as if he knew that feeling. But he never experienced it before. Ryan decided to grab the book. Again, he felt something really, really dark in his hands.
Ryan: "Urgh... This probably doesn't contain nice stuff..."
Ryan suddenly had no sight anymore over his eyes and saw nothing. Then he saw someone with a cape and a crown disappearing and saw someone small (smaller than Ryan) running to the disappearing person. Then it became blank again and he could see again.
Ryan: "Woah... Wh-what..."
Ryan seemed to have dropped the book. It wasn't opened, but it has a sort of lock anyway. Ryan picked it up and laid it in his shelf again. He saw a crack in the lock, however.
Ryan: "Hmm..."
He grabbed a roll of tape and used a bit on the lock. If the mood and feeling of the book isn't nice, what would the content be then? A lot worse than this? Or just words? Ryan looked out of his window. He saw some white-glowing eyes between two houses. But when he looked closer, they were gone.
Ryan: "I guess it's just my imagination..."
Ryan continued making some homework.

The next morning...

Zoe woke up when she had a nightmare about a soulless creature that killed Ryan and then came after her. She was relieved the nightmare was over. She looked at Jake: He was still sleeping. Zoe went out of her bed. She had almost no clothes on, let go pyjama's, just her underwear. But it was hot, it was summer back then. She decided to go take a shower. No wait. A bath would be better, but a shower was quicker. She had idea. She went on the bed and crawled to Jake on the bed.
Zoe: "Jakey?"
Jake: "Zzzz"
Zoe: "Jakey, wake up!"
She said it very soft.
Jake: "Hmm... Zzzz..."
He almost woke up. Zoe gave him a kiss and asked him something.
Zoe: "Should i take a shower or just take a bath?"
Jake: "Hmm... Both...... Zzzz..."
Zoe couldn't get a regular answer. She can take a bath later on, she goes for the shower. Zoe went to the bathroom, took off her remaining clothing and indeed went under the shower. But once she washed her hair, she noticed she didn't got a towel. And the towels were in the bedroom she and Jake sleep in. Hmm... Should she get a towel quietly or not? First, she washed out her shampoo. Otherwise it would be messy if her hair dripped on the carpet floor. She unlocked the bathroom slowly when she came from under the shower, and went to her bedroom. She even went on her toes to get past Jake and get a towel. She opened the garderobe, but the door make a loud cracking sound.
Jake: "Zzzz... Zoe..."
Zoe was thinking: Oh shoot, i think he can see me now! She grabbed a towel quickly and closed the door quickly, but the door made another loud cracking sound. That was enough for Jake to wake up. Bad luck, because Zoe was in his sight, and she was standing there naked.
Jake: "Z-Zoe?... Why are you..."
Zoe was blushing really hard.
Zoe: "Uh..."
Jake: "Do i hear the shower?..."
Zoe: "Y-yeah, i was... taking a shower..."
Zoe went back to the bathroom and continued with what she was doing: taking a shower and washing her body. She was thinking while washing her body: What if Jake didn't want me to 'show' that? What if Jake likes what he saw? Is he gonna ask me to show myself more just for fun? No! Jake knocked the door.
Jake (from the other side): Zoe! Can i go to the toilet really quick? I won't look at you, honestly!"
Zoe: "Uhh... I think the door's locked!"
Jake tried to open the door, and it was unlocked.
Jake: "It's unlocked. But i won't look at you, again."
Zoe: "Good."
Zoe was washing her body and Jake was on the toilet. They said nothing. But then...
Jake: "Sorry for if you shamed yourself for your body."
Zoe: "It's okay. I'm sorry for just showing that and waking you up."
Jake: "No need to say sorry, Zoe. It's your body, and that i've seen you was just... you know... bad luck."
Zoe: "*sigh* You're right... I guess."
Jake was finished. He left the bathroom.
Jake: "Don't drown in there, honey."
Zoe: "Heh heh... I won't."
Jake closed the door. He went downstairs and made himself and for Zoe breakfast. Suddenly, he heard a loud noise coming from the bathroom and Zoe saying "Ow!". And he was thinking: Maybe she fell? Should i... take a look? He went upstairs, to the bathroom again. He knocked the door.
Jake (From the other side): "Zoe? Are you okay in there?"
He heard another loud sound.
Jake (From the other side): "Zoe?!"
Zoe: "Yeah, yeah! I'm okay! Ow..."
Jake (From the other side): "What happened?!"
Zoe: "Ow, i slipped and can't get up anymore..."
Jake (From the other side): "Should i help you?"
Zoe: "No, please! I think i can get up again!"
Jake (From the other side): "Okay, if you still can't get up, then just give a shout!"
Zoe: "Okay!"
Zoe indeed laid on the ground in the cabine. She tried to rotate with her feet towards the door. She opened the door, and went up again, then went back into the cabine. She was almost done in there, though.

16 minutes later...

Zoe went downstairs, to eat breakfast. She had her clothes on, did her hair... What could go wrong? She saw Jake sitting at the table and eating some cornflakes.
Zoe: "Good morning, again!"
Jake: "Good morning."
Zoe pulled back a chair, sat on it and grabbed some bread. She laid some on the dish she got as well.
Zoe: "Jake?"
Jake: "Yes, honey?"
Zoe: "How do you think about me, really?"
Jake dropped his spoon and stopped eating.
Jake: "Ugh, i told you, i don't mind if you walk around like that. Sorry if i sound too harsh now, but just don't like to repeat my answers that much."
Zoe: "Oh... Sorry..."
Jake: "But i got a question for you as well: Do you want the answer to your question last evening now?"
Zoe: "Question? About...?"
Jake: "Kids."
Zoe: "Oh yeah! Wait... You got an answer for me already?"
Jake: "Well, when we were going to sleep, i was still awake, and i've been thinking about it a lot. If we indeed want children, it's gonna cost a lot of money, first. So... Are you ready for it?"
Zoe: "I think so... You?"
Jake: "Well... Let's say semi-ready. I do want them too, but i'm mostly worried about staying out of financial problems."
Zoe: "Well, i have a job as a teacher, remember? So you don't have to worry. Let's just say i'm saving you."
Jake: "And more important than money is, are we good enough for being good parents?"
Zoe: "Well, i had to babysit someone named Jasmine 10 years ago, does that count?"
Jake: "Yes, i think."
Zoe: "Then yeah, i think we'll be great parents."
Zoe's watch began to beep a bit. It was an alarm. Zoe noticed that and turned the alarm off.
Zoe: "Oh no, i have a schedule in my smartwatch, and it says i had to be at school 5 minutes ago!"
Jake: "Uhm... Should i take you to school?"
Zoe: "Yes, please! Ugh, my boss is gonna get pissed now..."
They ran to their car, and Jake sat on the drivers seat. The started up the car, and drived to school. Zoe sat next to him. On their way, Zoe looked at Jake one moment and she smiled. She trusted Jake with everything. Well... almost everything, looking at that morning.

Meanwhile...

Ryan was stressed. He had to clean the house, submit a project on a site of which the project isn't done, his friends will come over and the doorbell rang. Ryan was cleaning the house first, but he knocked over a chair, making a loud sound.
Ryan: "Grrr... Why do my friends... Never mind, i don't have time for this!"
He was cleaning the floor with a vacuum cleaner, but it sucked up a piece of paper. This paper was important for his project.
Ryan: "Urgh! Why me?!"
He turned off the vacuum cleaner and opened the bag where everything ended up. He saw the piece of paper. He grabbed it and laid it on the dinner table. He closed the vacuum cleaner and was about to turn it on, but then the doorbell rang again.
Ryan: "GRRRR..."
He opened the door, and he saw Anna, Mike and someone else on his 'friendlist', William (28 years), standing in front of him. They were gonna play video games with Ryan at his home. Ryan now had no time for them, but he couldn't send them back either. He had an idea.
Ryan: "Guys, i'm very, very busy with cleaning my house... But can you guys help me a bit?"
Ryan saw an eyeless creature standing at the other side of the street, looking at Ryan.
Ryan: "Aaah! A... Monster!"
Mike, Anna and William looked behind, but they saw nothing. They turned their head back to Ryan.
Anna: "I don't see anything."
William: "Heh heh..."
Ryan: "But... I swear... Ah never mind, then. Come in, i'd say! Then we can clean the house together."
Mike: "What's so fun about cleaning your house?"
Ryan: "Well, the thing that comes after that: playing the video games!"
Anna: "Is there a specific reason why you clean your house?"
Ryan: "My toilet is gross, my kitchen is a mess, my floor is full of papers..."
Anna: "I know enough."
The four went inside to clean Ryan's house. Anna was gathering the papers and sorted them by size. Mike was cleaning the kitchen. William was doing the cleaning for the floor. And Ryan did the toilet upstairs. As soon as Anna walked past the basement, she was thinking as she was searching for some tape: Hmm... Maybe it's here. She opened the door and saw a pretty dark room downstairs. She turned on the lights.
Anna: "Okay, Anna, it's just like in a horror game, you can do this..."
She sighed and went dowstairs. She turned around but saw something very scary.
Anna: "AAAAAAAAAHH!!!"
Anna even fainted and fell on the ground. Everyone in the house heard the yell. They all went to the basement. And Ryan, Mike and William all saw the same thing when they were downstairs in the basement.
Mike: "Oh god..."
Ryan: "Blurgh, i'm almost throwing up..."
They saw someone hanging with his neck (yes, it's a man) on the ceiling, and a message was on the floor. Mike picked up the message and was reading it loudly.
Mike: "You'll never catch me now."
William: "What..."
Mike: ""You'll never catch me now"... I DO recognize this person... It was a thief who is being wanted for 5 years or something..."
Ryan: "I don't want to see him."
Ryan was faced away from the person.
Mike: "Maybe he commited suicide by doing this?"
William: "Whatever he did, the message is written with red paint."
Mike took a closer look at the letter.
Mike: "Red paint? This is blood!"
He dropped the letter.
Mike: "(****), he is being killed! If he commited suicide, he wouldn't write a letter with blood, only a normal one before he commits suicide!"
He shaked William back and forth.
Mike: "HE IS KILLED!! I'm stressing out... Oh god..."
Mike fainted too and fell with his head on Anna's chest.
William: "Well, that's two. You take Anna, i'll take Mike."
Ryan (Who was still faced away from the dead person): "For what?"
William: "To take them upstairs."
William lifted up Mike's shoulders and carried him upstairs. Ryan took Anna's legs and pulled her to the stairs. Then he laid one arm behind her knees, and the other arm under her arms. He carried her up. Ryan had to admit: Anna was pretty cute. That red hair, the blue eyes, her freckles...

2:00 PM, that day...

Zoe was teaching her class with teenagers from 13 to 16 years old about the real meaning of World War II, as the class always made jokes about it. Zoe was writing a few names from back then on the chalkboard. When she was done, she laid down the chalk.
Zoe: "Does any of you know who these people are?"
The students were thinking. They couldn't get an answer, it seems.
Zoe: "I thought so. Well, i'm gonna make a deal with all of you. If one of you ever says something rude containing World War II again, they will get a punishment. I can't let this going any longer."
Most of the students were taking Zoe unserious. One student, Patrick, mumbled something.
Zoe: "Patrick has something to say."
Patrick: "Huh? No..."
Zoe: "No? Did any of you guys heard what he said?"
Everyone shaked their head. But they were laughing a bit too.
Zoe: "Patrick, what did you say?"
Patrick: "I said nothing."
Zoe: "Patrick, what did you say, last chance."
Patrick: "I said "It's not such a problem."
Zoe: "That's it?"
Patrick: "And i said "Why making such a big problem?"..."
Zoe went to Patrick's table.
Zoe: "I'll tell you why: A lot of innocent people are killed back then. I can't stand it when people make jokes of that part."
Patrick grinned.
Zoe: "And i can't stand it when you grin like that either."
Zoe walked back to her desk.
Zoe: "Anyway. To return to the homework: Page 124, 125 and 126 from English and page..."


Meanwhile...

Anna woke up. She only remembered her screaming because of that dead person. She noticed she laid on the couch, and saw Ryan sitting behind his computer. He was pretty mad.
Ryan: "Grrr... WORK, YOU SOULLESS OBJECT!!!"
The computer couldn't get turned on. Anna went off the couch and went to Ryan.
Anna: "R-Ryan..."
Ryan: "I have no time now, Anna. I need to make this (****) computer working agai-..."
Anna pressed a button which turned on the electricity for the computer. Then the computer turned on.
Anna: "You're welcome."
Anna went outside while Ryan was speechless. Ryan went up and went outside too.
Ryan: "Anna?"
Anna: "Yes...?"
Ryan: "Uh... Would you... uhm... like to go on a date with me?..."
He was blushing. And Anna didn't knew Ryan was asking that so soon.
Anna: "Uh... Actually..."
Ryan: "We can go to the arcade from nearby, if you want of course.
Anna: "Then i'm in. Aaand... Dinner at your home?"
Ryan: "How about yours?"
Anna was looking down to the floor.
Anna: "Uh... actually... It's kind of a mess there..."
Ryan: "Ah, that's okay. It's always a mess here, i might know what to see then."
Anna looked up again.
Anna: "Well... Okay then. At my home?"
Ryan: "Sure, why not?"
Anna: "Okay... Uh... See you tomorrow then?"
Ryan: "Okay! See you tomorrow!"
Anna: "Wait... Am i supposed to leave now?"
Ryan: "No, but you walked to the van."
Anna looked behind her. The bus Mike bought was there. Apparently Mike forgot to take it with him. She looked back.
Anna: "Oh... Yeah, and i should go home now..."
Ryan: "See you tomorrow then!"
Anna went in the bus.
Anna: "Bye!"
Ryan waved at her when she went home again.
To be continued...

Hey guys! Above the text 'To be continued' actually had to be some more stuff. But it was too inappropraite for Vizzed. It can be found elsewhere though, once the entire story is done. Also, the picture that's included here is all about the easter egg i described in chapter 7 of 'The Alternative Stories'. This date was the easter egg, in case you didn't notice yet.

Image upload: 882x200 totaling 14 KB's.
Trusted Member
Request-accepting artist (accepting requests for free at the moment)
Affected by 'Laziness Syndrome'
Registered: 04-04-15
Location: The Netherlands
Last Post: 18 days
Last Active: 11 days