Game's Ratings
Overall
Graphics
Sound
Addictiveness
Depth
Story
Difficulty
Average User Score
9.7
9.5
9
8.5
9
8
8.5
02-03-16 04:49 PM
Supergamer is Offline
Link
| ID: 1243228 | 2508 Words
Supergamer
Level: 27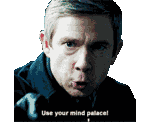 POSTS: 125/147
POST EXP: 37641
LVL EXP: 103646
CP: 3437.0
VIZ: 91321

Likes: 3 Dislikes: 0
Introduction
From the mind of Hideki Kamiya, creator of Devil May Cry, comes another Hack n' Slash called Bayonetta. Now, for those not familiar with series, Bayonetta is about the titular heroine who is a witch that fights angels with weapons on her hands and feet, summoned demons, and torturous hair magic. The games has plenty of absurdly awesome action and fanservice, which is a problem with some people but I really don't care. Anyways, I'll be talking about the second and latest game in the Bayonetta series, so let me get started with some narrative critique.

Story
Like the original game Bayonetta 2's narrative isn't great, but it is still an awesome thanks to the action and Bayonetta's own wit. The premise of the story is that Bayonetta needs travel to Inferno to get back Jeanne's soul before it's too late, all the while the balance between the three realms has broken. Bayonetta encounters new characters on her journey to Inferno. Loki is a young man who has amnesia, and for reasons unknown even to him he needs to get this sacred mountain, which is a central plot device. There is also the rival, the Masked Lumen, who is seeking revenge against Loki for bad things he may have done. Finally, there is the Prophet who working with the Lumen to get rid of Loki for his own ends. Now, I do not like Loki much at all. I find his personality grating, especially when he keeps calling Bayonetta "love". Even his back story is dumb since the stupid 'mysterious amnesic person'' plot device that so many stories like to use. Now as for the Lumen, I actually like him since I actually like his revenge back story. Now, revenge is either a good or bad plot device depending on how it's used, and here I think  it is actually used pretty alright. Personality wise I like him since he isn't the typical revenge seeker, as I found him bereaved, unlike other more selfish people in other series. The Prophet on the other hand is that manipulative antagonist that I really enjoy, but it is obvious from the get go that he using the Lumen for his own ends involving Loki. There are also problems with the  story itself, such as Luka (the reporter from the last game) coming out of the blue to give some lengthy exposition about the mythos. But, a story in this media needs to have visuals for it t be told.

Graphics
This has be the one of the most beautiful looking game on the Wii U. Every bit of each level is well designed and filled to the brim with finely detailed textures, at least as far as the Wii U is considered. The lighting is also done very well on each level in my opinion. However as with other hack n' slash games the environment is rather static, but that is just minor complaint I have about the level design of a hack n' slash game. Now, in terms of character design there are two characters that were marginally improved in terms of their design. I speak of course of Bayonetta herself and Jeanne, two characters whose designs I didn't like in the previous game. No longer do they have those dumb looking hairstyles of the previous game, instead they opted for sensible hair like short hair for Bayonetta and long straight hair for Jeanne. Their costumes have also changed and they're  pretty cool, though I didn't really mind the old designs of their costumes. Now, a couple more of the old characters have been redesigned, but they're not seen a whole lot for me to really care. But, I will talk about the designs of the new characters. First, Loki's design, like the rest of him, is stupid, he wears this yellowish sleeveless hoodies with a pair of baggy pants complete with sneakers. He also wears what looks to be the Millenium Puzzle from Yugi-Oh, and it doesn't help his case that he also white hair styled into cornrows. The Masked Lumen on the other hand is pretty cool looking with his white robe with golden lining, small gold pauldrons, and a neat looking golden mask that with a large hole in its face. However, the Prophet is kind of stupid looking as well, perhaps even more than Loki. First off, he almost nude with the only thing covering him is metallic speedo, which is connected to the semi-transparent blue cloak that he wears. Also like Loki the Prophet has this stupid hairstyle that I have no idea how to explain, and he also has what appears to be pastel blue lipstick. But, luckily the awesomely bizarre design of the angels is still there, and there are also demons, though they are oddly less bizarre than their counterparts. All in all though the game is great looking, and great looks in a game are amplified by how it sounds.

Sound
Once again Bayonetta has some pretty awesome music, whether you're out walking in a level or in the heat of battle. Orchestral instrumental pieces serve as the beautiful track for many levels, and a mixture of rock and good pop music make up the amazing soundtracks for the battles. Boss battles are made even more intense when you get into the beautifully conducted orchestra pieces complete with an awesome choir to go with it. However, the voice acting is less than impressive. Bayonetta and Jeanne still put up a good performance, and Rodin still has a pretty alright voice actor. The Masked Lumen is voiced by Crispin Free (one of my favorites) and puts out a good performance. The Prophet's voice acting is also good and it sells that manipulative villain personality of his. However, Loki's voice acting is annoying to listen to. He sounds whiny, angry, and smug every time he talks. Heck, even Luka who is voice Yuri Lowenthal (one of my least favorites) sounds better than him. Despite that the game still sounds amazing, and that translates to how impactful the gameplay itself feels.

Gameplay
Bayonetta 2 is fairly similar to its predecessor, but I explain the mechanics those that never played the first one. Bayonetta herself can be equipped with two weapons one on her hands and one on her feet, though that is not always the case. The combat itself is very similar to Devil May Cry own combat, though you can easily get more combo variation with the dual weapon system that Bayonetta has. During combat Bayonetta can dodge an attack at the last moment to activate Witch Time, which slows down enemies temporarily thus making enemies more vulnerable. After combat you are rewarded with Halos, the game's currency, based on how well you performed, such as losing points if you got hit. With Halos you can buy a small amount of curatives, which are a green lollipop for healing, a yellow lollipop for invincibility, a red lollipop for increased power, and a purple lollipop for magic. You may also purchase techniques, which are abilities that can be helpful in both combat and maneuvering. You can also purchase different costumes for pure cosmetic reasons. There also accessories, which equippable items that provide a passive bonus or an activated bonus, and some need to bought for a ludicrous amount of Halos or earned through completing various challenges. However, if you return to a shop with all the pieces of a golden LP in a level you will be rewarded. They are also other in collectibles  levels, such as journals, crows, and ingredients. Journals give you the lore, and crows are hard to catch and have no reward unless you catch them all. However, ingredients which collected from dead enemies, chests, and breakable objects are used in creating lollipops. Creating a lollipop is simple enough, you just have select what color and size of the lollipop, this affect its cost, effect, and strength. Then, after that rotate the left stick until it is made, and i have to say that bit of the crafting is annoying. Also scattered throughout stages are pieces of objects that when put back together will either increase your health or your magic. Now, that is the stuff that has been left unchanged, so I will now talk about things that have changed, starting with combat.
Combat
One of the noticeable changes is  the Umbran Climax mechanic, which very similar to super modes in other Hack n' Slash games. Umbran Climax will transform Bayonetta's basic attacks into Wicked Weaves, giant magic hair attacks normally reserved for combo finishers. Her combo finishers during Umbran Climax are instead replaced by Infernal Climax, which involves summoning an entire demon. Even more neat is that the demon summoned and how they're summoned is dependent on the weapon and the combo used. Umbran Climax is a very useful ability when you're surrounded especially on the harder difficulties. Now, another change is the increased window to activate Witch Time, which I am eternally grateful. See in the previous game the window to activate Witch Time was very small, so I ended get hurt, frustrated, and killed a lot. However, the duration of Witch Time is dependent on the enemy attack being precisely dodged, so that can increase the intensity of some fights, especially on the higher difficulties. There are of course a couple of issues i'd to address involving combat. First, I experienced a considerable amount of lag during certain boss fights when opening the inventory. Second, I keep activating certain techniques even though I do not mean to activate them. Now, if you looking for more of challenge then consider taking up the game's challenges.
Challenge
Similar to the Alfheim challenge rooms in the first game, Bayonetta 2 has Muspelheim challenge rooms. Muspelheim works almost the exact same way as Alfheim in the you must defeat a group of enemies under a certain condition to earn the prize. Except that I found the Muspelheim challenges to be easier to complete than the Alfheim challenges. You may also change the difficulty, climax as it's called in-game, with the highest level of difficulty being called Infinite Climax. Infinite Climax like previous difficulty mode will increase the strength of enemies, but it also increases the number of enemies and introduces enemies from later chapters earlier than expected. This adds a greater degree of challenge as you must be even more caution than ever before, especially in certain battles. However, there is also the secret chapters called Witch Trials that may present an even greater challenge than Infinite Climax. Witch Trials is similar to previous game's Angel Slayer as you fight waves of enemies without any items to use and an increasing difficulty. But, Witch Trials simplifies it by breaking it into several Chapters, and this allows people who aren't able to withstand continuous battles to complete Witch Trails at their own pace. So unlike Angel Slayer where if you die you have to frustratingly start the whole thing over again Witch Trials saves your progress when you complete a chapter in it. However, Witch Trails isn't the only way to give yourself more challenge in this game, there are also other playable characters.
Characters
Like any great Hack n' Slash game Bayonetta allows for multiple characters for you to unlock and play as. Like the previous game you can unlock Jeanne, who still retains her stronger Wicked Weaves and inability to activate Witch Time through dodging. There is also a new third character who may give you the biggest challenge in the game. I won't give their name but I say that they have double the strength, take double the damage, can only use their default weapon, and they can't equip accessories. Also unlike Bayonetta and Jeanne, this character's Umbran Climax is instead Umbran Armor, a giant mechanized piloted armor that is great against larger foes. Now, there are two other characters that you can unlock and play as, but only in Tag Climax, which I will talk about later. One of the characters is the Masked Lumen who fights with his glaive, throws feathers, spells as his "Wicked Weaves", and summons Virtues as his "Infernal Weaves". You can also unlock Rodin as a playable character who uses his fists, shoots lasers, and has a frustrating perfect block move instead of Witch Time. Now, characters are not the only extra content available in the game there is also nintendo content.
Nintendo Content
Nintendo Costume mostly comes in the form of costumes that not only change Bayonetta aesthetically, but also changes other aspects both aesthetically and mechanically. For example: the Link costume grants the ability to use a perfect block move, changes halos into rupees , and if Shura is equipped it will be the Master Sword instead. There is also an unlockable weapon in the form of a Chain Chomp, which was a bit too cumbersome for me to use. However, it does have this neat ability to sniff out chests if you're having trouble finding all of them. Now, while the Nintendo content is pretty cool extra content, the best has to go to Tag Climax.
Tag Climax
Tag Climax is the game's online mode where you and partner (friend or A.I.) pick a type of enemy, represented as a card that you unlock through the story, for you to battle against. Once you've picked the enemy you then challenge the difficulty of the battle, and the difficulty changes the amount of Halos you'll win and increases the number and strength of enemies including certain bosses, which really increases the intensity of those fights. In fact some boss cards are bosses that you don't even fight in the story but through different means, or even one that's exclusive to Tag Climax. Now, in each battle you and your partner compete to get the most points, which I guess works like points in regular combat gameplay, but I'm not sure since it isn't explained. I also find it rather irritating that if you fail to revive your partner then you both lose, and it makes sense within the context of the mode but it is still frustrating to lose all that progress. Another thing I don't understand is this meter in the top center of the screen, I have no idea what is nor is it fully explained to what is. However, despite those gripes with the mode I still found Tag Climax a very fun game mode, just like the rest of the game.
Conclusion
Bayonetta 2 is a marginal improvement to its predecessor, not just in artistic design but mechanically as well. It is an absolutely gorgeous game to behold with an awesome soundtrack to go along. Combat has been improved so that isn't so cruel to you; mostly thanks to changes Witch Time. The extra content is very wonderful to play with, especially Tag Climax. However, I did have my gripes with some of the gameplay and the story. But, all in all Bayonetta 2 is a great Hack n' Slash game for the Wii U.
Member
First Born of Atziluth. Archon of Beginnings, Present, and All Ends. Lord of All That Moves. Observer and Chronicler of Events.
Affected by 'Laziness Syndrome'
Registered: 10-17-10
Location: Beyond Time and Comprehension
Last Post: 1394 days
Last Active: 1317 days
02-07-16 02:59 PM
janus is Offline
Link
| ID: 1244056 | 50 Words
janus
Level: 115




POSTS: 4193/4761
POST EXP: 561477
LVL EXP: 16727265
CP: 57482.4
VIZ: 4378204

Likes: 0 Dislikes: 0
Wow, no doubt that this review will become a feature soon! You went into great details without being boring, you made ample comparisons to the first game
and
 to other similar games like DMC. Had I been into this kind of game, I would have surely given it a try.
Vizzed Elite
Affected by 'Laziness Syndrome'
Registered: 12-14-12
Last Post: 110 days
Last Active: 49 min.
02-07-16 04:18 PM

Uzar is
Offline
Link
| ID: 1244069 | 54 Words
Uzar
A user of this
Level: 130





POSTS: 3794/6433
POST EXP: 345123
LVL EXP: 25392397
CP: 25825.7
VIZ: 545129

Likes: 0 Dislikes: 0
Very well done! This game actually sounds pretty fun. I'll need to try it out sometime! I mean, it was good enough to where Sakurai scrambled to get her in Smash Bros as soon as possible. So that's gotta be good right?

Anyway, this review is really informative without becoming boring. Great job!
Vizzed Elite
I wonder what the character limit on this thing is.
Affected by 'Laziness Syndrome'
Registered: 06-03-13
Location: Airship Bostonius
Last Post: 349 days
Last Active: 320 days
02-08-16 10:00 AM
Supergamer is Offline
Link
| ID: 1244221 | 6 Words
Supergamer
Level: 27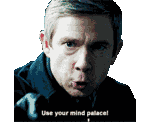 POSTS: 126/147
POST EXP: 37641
LVL EXP: 103646
CP: 3437.0
VIZ: 91321

Likes: 0 Dislikes: 0
Member
First Born of Atziluth. Archon of Beginnings, Present, and All Ends. Lord of All That Moves. Observer and Chronicler of Events.
Affected by 'Laziness Syndrome'
Registered: 10-17-10
Location: Beyond Time and Comprehension
Last Post: 1394 days
Last Active: 1317 days