Game's Ratings
Overall
Graphics
Sound
Addictiveness
Depth
Story
Difficulty
Average User Score
8.9
9
8
10
10
10
5
11-17-15 07:38 PM
luigi25 is Offline
Link
| ID: 1219916 | 2010 Words
luigi25
Level: 31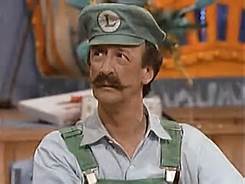 POSTS: 54/235
POST EXP: 122342
LVL EXP: 182744
CP: 9869.9
VIZ: 969580

Likes: 0 Dislikes: 0
Wario Land 2 was first released on the original Gameboy in 1998. A year later in 1999, it was released for the Gameboy Color. The second Wario Land game has way more extra content than the previous game! Playing through all of the extra stages can very time consuming, but to give the game credit, it is all optional. The rest of the game plays about like the first Wario Land game on the Gameboy. The object is to collect coins to play in the mini-games. Wario's nemesis is also back from that game as well, and this time Captain Syrup and her minions have stolen Wario's treasure he stole from them. So technically, one could argue it was never his to begin with, and you have the setup for a pretty interesting game on this brand new Gameboy Color system.
Graphics 9/10: In Wario Land 2, players get a game that I feel like isn't all that impressive when you think about it. To me, it doesn't look any better than the first game even though it is in color. I felt like Wario Land (Super Mario Land 3) was a pretty nice looking game, but it wasn't perfect. I think the second game has about the same quality of graphics. A lot of the backgrounds don't look that great, and the sprites have about the same amount of detail to them as before. The colors are pretty great and do give the game a lot of life. In some levels, Wario Land 2 looks fantastic and in levels it just looks okay. It is a good looking game, but it isn't perfect.
Music 8/10: The soundtrack for Wario Land 2 has a lot of variety to it, but it can become pretty repetitive at times. There are a few tracks that sound amazing, however. One of those songs is the title song for The Lonely Goomba's review of this game on YouTube. That is probably my favorite song in the whole game. The rest of the music is very pirate themed like before, but there are no bad songs in this Wario Land game. Some songs are really good, but there is still too many of them that the really good ones aren't all that memorable. Overall, this soundtrack is better than the first game, but still not A quality material.   
Gameplay 10/10: The gameplay in Wario Land 2 is sort of similar to the first game but with some exceptions. The main exception is that Wario cannot die! He can: fall into fire, touch spikes, fall into bottomless pits, etc. A lot of time when Wario touches certain enemies and other objects he becomes like Kirby and undergoes quite a few transformations. These transformations include: Bouncy Wario, Bubble Wario, Drunk Wario, Flat Wario, Hot Wario, and Zombie Wario.
As you can see, Wario can be transformed into many different forms (and probably some other ones I'm forgetting), and they can be helpful in some parts and a pain in others. When Wario is not in one of these states he is in normal form and can take damage from enemies like the Spearman and other ones. He'll lose a few coins and be knocked backwards. Losing coins is not a good thing because you need the coins in order to play the mini-games needed to win the treasures and map pieces.

The treasures in Wario Land 2 are won by playing a matching mini-game. The difficulty of this mini-game is set by paying a certain number of coins: 50 coins = Hard, 100 coins = Normal, 200 coins = Easy. You want to have at least 200 coins so you can play this game in easy mode. You have to match the enemy on the card with the enemy on the Treasure Chest. The cards will turn over for a period of time (the period of time can be short or long depending on the difficulty) This can be difficult to do if you are playing on high difficulty because the panels will flip over so quickly, and it will be hard to tell which enemy on the card is the enemy displayed on the chest.
Treasures are found in every level of the game, and are found by going in random doors found in the levels. Doors can lead to other parts of the level or to treasure games, and the Exit door is distinguished from the others by flashing stars and special music. Another mini-game is played at the end each level, like with the treasure game, you have the option of skipping it or playing it. Wario Land 2 contains a map that is broken up into 50 pieces. This map reveals the location of Captain Syrup's hidden treasure. In order to get all 50 pieces of this map, you must play the mini-game at the end of each level. This game is a number matching game. You have to guess which number is behind a big panel. If you guess the wrong number, you'll have to play the level again in order to access this game (same if you get the treasure game wrong).
After making it to one of the many endings in Wario Land 2, this number matching game changes and becomes more difficult. The 9 smaller panels will flip over automatically revealing the number behind the larger panel. However, while this is happening Wario is running out of coins, and you have to hit the B button to stop the coins from running out and guess the number. This gives you less time to think about which number is behind the panel and makes the mini-game harder. After all the map pieces and treasures are collected, another level opens up called The Really Final Chapter. All the other levels have to be cleared as well in order to unlock this very difficult bonus level.
Some levels in Wario Land 2 contain secret exits that lead to other worlds (chapters) of the game. After finishing some of these chapters you'll get an ending, and the game will be over. You'll have to reset the game to continue, and when you go back to play the game, you'll have a Treasure Map showing which treasures you have collected. There is also a finger that points to the level you can play next. Once you have cleared a level, you can now go back to it and try to get treasures and picture panels you might have missed from earlier.
Wario Land 2 feels a lot like some kind of puzzle game where you have to collect coins in order to play mini-games that uncover other parts of the game. There is a lot of exploration in this Wario Land game. The previous game contained a good bit too, but in this one, it is took to a whole new level! There are so many matching games, number panel games, map pieces, etc. that are all pieces of the puzzle that make up Wario Land 2. It is a long game if you are going for 100%, but it is well worth your effort! That is why I really like this game even more than the first one. That one had a lot to explore, but this one is huge on exploration and optional challenge!                

Story 10/10: The Brown Sugar Pirates have returned in the second Wario Land game and have broken into Wario's castle and stolen the treasure he won in the first game. They also vandalize his home in the process. The Pirates flood his castle and turn loose a giant snake in his cellar. To top it off,  they wake him up with an alarm clock. Once Wario wakes up, he sees his castle in chaos and has to turn off the giant faucet and defeat the giant snake in his cellar. Once he does all of this, he sets off for Syrup Castle to get back his treasure. There are additional parts and endings to this story, but this is the main plot of Wario Land 2. Other parts are unlocked by finding secret exists, clearing certain levels, and finding treasures/map pieces.
The plot does a great job of continuing the events of Wario Land 1. Captain Syrup and her Brown Sugar pirates return, and they steal back their treasure. To make things worse, they destroy Wario's new castle! Wario has to repair the damages and get back his treasure even though he originally stole it from them. Wario continues his anti-hero saga from before and goes on another adventure. It feels like there are new areas to explore, and this is a pretty interesting storyline that picks up the tale of the Wario Land story.      
Content 10/10: This has to be the one of longest games I have ever played when going for 100%. There are so many levels, mini-games, and other parts that make Wario Land 2 go on for 8 to 9 hours. The parts of this game are: One Noisy Morning, S.S. Teacup, Maze Woods, In the Town, and Syrup Castle. Those are just the regular chapters. The game also includes additional chapters such as: Invade Wario Castle, Go to the Cellar!, Ruins at the Bottom of the Sea, Uncanny Mansion, and the Mysterious Factory. In order to complete the game, you have to play the normal chapters, but you can get a different ending if you find a secret exit that leads to one of the additional chapters and can beat the boss at the end of one of these chapters. The additional chapters aren't necessary and neither are the treasures or map pieces.
There is one other part of Wario Land 2 I forgot to mention. It is called The Really Final Chapter. This level takes place in Captain Syrup's hidden treasure cave. It is designed to be an extra challenge for players who have gotten 100% in the game. Wario Land 2 has so much more content than the first game, and it will take a good bit of time to finish it.     
Difficulty 5/10: In Wario Land 2, Wario cannot die. He plays the game in normal form until he gets hit by an anvil or other objects. When he gets hit by objects like these he undergoes a transformation. Any other time he takes a hit from a sharp pointed object such as a spear, he just gets knocked back and loses some coins. However, there is one part of the game where Wario can die, and that is in the boss fights. Although, he doesn't lose any lives when he dies, he just gets pushed up to the ceiling and has to go back to the boss area and try again.

Parts like this can be very frustrating to complete and pass through. However, you get unlimited chances to get through these areas. There are no Game Overs! The first game was pretty easy, and a lot of the same can be said for this one too. Some of the bosses are pretty difficult, especially the Final Boss. It is more difficult than the original Wario Land, but it really isn't all that hard after a while. Being immortal does help out a good bit and can make it easy at times, but the boss fights can be hard to get through. Overall, Wario Land 2 has about average difficulty.
Overall 9.4/10: Wario Land 2 is almost more of a puzzle game than a platformer if you are trying to get 100%. Like with the first one, it is always fun to find all the secret exits that lead to different endings. Although with the second game, there are a lot of fun mini-games to play in order to get treasures and map pieces. Wario Land 2 is a little better than the previous game mainly because of the way this game is in color and has a better soundtrack. All the extras help too, and if you liked the first game, you'll probably like this one even better.
Member
Affected by 'Laziness Syndrome'
Registered: 01-02-13
Last Post: 12 days
Last Active: 5 hours
(edited by luigi25 on 01-13-19 03:25 PM)
11-17-15 10:34 PM
SWTerra is Offline
Link
| ID: 1219938 | 145 Words
SWTerra
Level: 48




POSTS: 161/741
POST EXP: 94504
LVL EXP: 797425
CP: 3671.8
VIZ: 24556

Likes: 0 Dislikes: 0
Nicely laid out review! A little lacking in detail, I believe, especially in making comparisons with other games (unless it's a universally known game, I tend to try to avoid comparisons for fear of alienating a portion of readers who are vastly unfamiliar with the game being brought up), but it's very solid and gets the job done. As someone who never played the second Wario Land (it's actually the only one in the series I have yet to play), I'll admit it was a little hard to follow, and I mean a little hard to follow; it was still more than possible for me to understand the review and where it's coming from, and that's the most important thing of a review, aside from the actual soundness of the claims made for or against the game being reviewed, but that's a given. Good work.
Trusted Member
I'm just an aspiring hobbyist reviewer and writer who likes to talk way too much.
Affected by 'Laziness Syndrome'
Registered: 10-10-15
Location: USA
Last Post: 1263 days
Last Active: 266 days
11-18-15 09:13 AM
luigi25 is Offline
Link
| ID: 1219982 | 77 Words
luigi25
Level: 31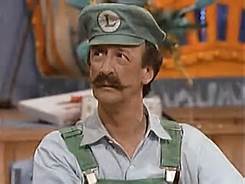 POSTS: 55/235
POST EXP: 122342
LVL EXP: 182744
CP: 9869.9
VIZ: 969580

Likes: 0 Dislikes: 0
SWTerra
: I probably should have chosen a different title for the review. It isn't exactly a masterpiece, but it is a great game. I didn't think the title was as important as the scores for each category and explaining why I rated each one the way I did. I haven't played many of the Wario games. I'm currently trying to beat Wario Land 3 right now. I believe that game was closer to a masterpiece than this one.
Member
Affected by 'Laziness Syndrome'
Registered: 01-02-13
Last Post: 12 days
Last Active: 5 hours
11-18-15 10:34 AM
SWTerra is Offline
Link
| ID: 1219992 | 94 Words
SWTerra
Level: 48




POSTS: 162/741
POST EXP: 94504
LVL EXP: 797425
CP: 3671.8
VIZ: 24556

Likes: 0 Dislikes: 0
luigi25
: The Wario Land series as a whole has done a great job of continuously improving itself as the series moves on, something that is VERY hard to do with a game series. Most people are torn as to whether the third or fourth addition to the series is the best of the Wario Land games, though; the third has more open-ended gameplay and depth, but the fourth has faster gameplay, smoother control, and lacks the need of upgrades to get through the game (resulting in artificial depth, much like RPGs with leveling up).
Trusted Member
I'm just an aspiring hobbyist reviewer and writer who likes to talk way too much.
Affected by 'Laziness Syndrome'
Registered: 10-10-15
Location: USA
Last Post: 1263 days
Last Active: 266 days