Forum Links
VSM edition #3
Vizzed's official article regarding all things Sony gaming for the Month of July 2014
Related Threads
Coming Soon
07-06-14 03:51 PM
Eirinn is Offline
Link
| ID: 1046199 | 4790 Words
Eirinn
Level: 144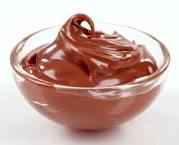 POSTS: 3477/7900
POST EXP: 1300417
LVL EXP: 36519594
CP: 69215.7
VIZ: 1825475

Likes: 0 Dislikes: 0
Welcome to the July edition of the VSM; your one stop Vizzed shop for all news Sony. In this edition we cover the console war, E3, upcoming releases, and some more. So let's get started, shall we?



The Console War Continues

Despite a lack of an official number from Sony, senior vice president of PlayStation brand marketing, Guy Longworth did say "PlayStation continues to be the best place to play for innovative IP, as PS4 was the preferred platform for May's biggest releases, including Watch Dogs and Wolfenstein: The New Order, and held four of the top five spots for next gen software sales. PS4 is the leading next-gen platform for sports, highlighted in May by the best-selling sports game, MLB 14: The Show.". Sadly, we still cannot compare console sales because while Sony at least told us that they sold the most games, Microsoft is still refusing to put out an official statement. Maybe they're saving up to shock us all, or maybe they're unhappy about their sales margin, and are waiting for that boost they're looking for to hit before speaking. Who knows?


So with no official Hardware sales numbers from either Sony or Microsoft, it's hard to tell where we stand in the war for certain. One thing worth noting however, is that while Sony held four of the top five spots for Software sales for the month of May, Nintendo is the one that held the one spot in the top five that Sony didn't clinch, rather than Microsoft. Maybe this is a sign that Sony has widened their lead in the war, or perhaps the lower software sales are because people who just bought their XBox One couldn't afford to drop an extra $60 on a game for it that same month. Only time (and Sony and Microsoft) will tell.


Unofficial statements on the matter

"Sony Sells More Systems Than Anyone Else For The First Time In Years"

That's a quote from The Wall Street Journal. Apparently (according to them) with the PS4 and Vita numbers combined, Sony is in first with system sales sitting at 18.7 million sales. Nintendo is in second with 16.3 million, and Microsoft surprisingly is in dead last with only 11.5 million. Note that these numbers are not guaranteed to be completely accurate now, as this may be a quote from a few weeks prior to the publishing of this article (unfortunately my source didn't specify a date).


Sony still hasn't caught up with demand

Another thing we know is that Sony still has more demand for the PS4 in some places than they can keep up with, with consoles selling out as soon as they hit the shelves. Unfortunately, Sony reports that they have actually lost some sales due to the fact that they cannot keep up. A problem they hope to remedy this Christmas season.

But if a company's worst problem is that they can't keep up with the demand for their product, they have a rather enjoyable issue on their hands. Hardly a bad thing for Sony.


So again, where we are in the console war is uncertain (though the system war is pretty clear), but one thing that does look certain is that Sony definitely seems to have the lead overall. By how much however, remains to be seen.


Unofficial Numbers

We're still not done. Now for the unofficial numbers on the last two generations of Sony and Microsoft consoles and handhelds. This list includes the PS3 and XBox 360, since they're still being sold. And please, bear in mind my emphasis on the word "unofficial", as the companies have not released their sales numbers for a while, and these numbers were obtained via an unaffiliated third party. Also these numbers do not line up perfectly with the previous numbers I listed.

8.27 million PS4's have been sold
4.70 million XBox One's have been sold
8.43 million PS Vita's have been sold
80.80 million PSP's were sold
82.90 million PS3's have been sold
82.54 million XBox 360's have been sold

Numbers for last week

96,450 PS4's sold
71,311 XBox One's sold
28,606 Vita's sold
48,684 PS3's sold
37,372 XBox 360's sold

If these numbers are indeed accurate, the PS4 sold about 14% more units than the XBox One, and the PS3 is still outselling the XBox 360.


And finally, for all of you number lovers, here's a comparison of PS4, XBox One, and WiiU console sales over the past eight months:

2013
PS4 - 4,409,876 (41.4%)
XBox One - 3,073,662 (28.9%)
WiiU - 3,159,957 (29.7%)

2014

PS4 - 3,774,081 (58.5%)
XBox One - 1,624,765 (25.2%)
Wii U - 1,056,644 (16.4%)

So not only is the PS4 more than doubling XBox One sales so far this year, it's also selling more than the XBox One and Wii U combined. Now it's all a matter of whether or not Sony can maintain the momentum.


Final notes

It's notable that over 30% of PS4 owners so far did not own a PS3, and the PS4 has sold over 4.5 million more consoles than the PS3 had at this time in it's lifespan. So it appears that many XBox 360 owners opted to purchase a Sony console this time around. Also notable is that despite popular belief, the PS3 actually sold more consoles than the XBox 360, and was never behind the XBox 360 in sales at year's end.

Finally, the top game (by far) sold 28% (283,510 to 158,511) more copies on the PS4 than on the XBox One. That's a whopping 7.4 Million dollars more spent on the game on Sony Systems. That should certainly get developers attention.


So there you have it: an extremely detailed --albeit unofficial-- breakdown of console and handheld system sales so far this generation (with the exception of the Wii U sales prior to the PS4 and XBox One).



Upcoming PS3 games

Saints Row IV -- National Treasure Edition: In the new entry in the Saints Row series, the action is out of this world...literally. The Saints' leader has been elected President of the United States, but the glory is short lived, as aliens invade and your power is truly put to the test.

With a wide array of alien weapons available to you and incredible superpowers, Saints Row IV may have just taken a turn in the series we'd never anticipated.

My thoughts : My strong dislike for games with content like this one has aside, I can at least see that the developers pushed for some new life in a lineup of games that could have kept rehashing the same things over and over, and still remained just as popular. In a day when so many series are just tired old repeats, it's comendable when a company moves in an unfamiliar direction with their franchises. Beyond that, I haben't much unbiased (negative) opinion to share about this one.


Saints Row IV -- National Treasure Edition is set to release this month.
Developer: Volition
Publisher: Deep Silver
Rated M


Entwined: A game that appears to be more of a piece of art than an actual game, Entwined is a story of a Bird and a Fish, two souls in love, but destined to be apart by fate. In the game you control these two as they journey through nine different lives and finally unite as a dragon.

Gameplay utilizes both control sticks and has the player simultaneously controlling both characters. The rest can't really be explained, but rather must be seen and felt.

My thoughts : Entwined is an interesting game to say the least, and it is definitely the poetic story, from it's call on love, fate, life, and the journeys we all take, to it's challenge of the common way of thinking and social views (a bird and a fish together? Definite no no...oh...I get it), and it's completely open ended story that can be taken as meaning almost anything the player hears when they themselves are told it. While I cannot say I think the game looks like a lot of fun, I can say that the story and it's deeper yet obscure and abstract meanings are worth the attention of those who can appreciate such beauties. I give the developers credit for going where few have dared go in gaming: a true love story. They also dared go where no one had ever gone with the gameplay. Well played, Pixel Opus. One Control stick up for the art that is this game.


Entwined is scheduled to release this month.
Developer: Pixel Opus
Publisher: Sony Computer Entertainment
Rated E


Dark Souls II: The Lost Crowns DLC Trilogy: Journey through three new chapters in the Dark Souls series, face new enemies, learn new stories, and claim the crowns of old. With all new maps, characters, and content, Dark Souls II looks to be a sequel worthy of it's predecessor's fame.

My thoughts : What is there to say? It's Dark Souls II. It looks like everything the first Dark Souls was, with some added content. I highly doubt that fans of the original will be disappointed, but unfortunately that's about all I can really say, as this doesn't look to change too much from the former installment. The again, I suppose a sequel similar to the first game in a series is a good thing usually.



Dark Souls II: The Lost Crowns DLC Trilogy is set to release on the 22nd.
Developer: FromSoftware
Publisher: Bandai Namco Games
Rated T


Sacra Terra: Kiss of Death: A hidden object game that places you in the middle of a horror story. You must rescue your fiancee from an evil beast that feeds on Human suffering. Along your journey you'll find others who you must help reunite with their lovers as well.

My thoughts : At first I was a little put off by the fact that it was a hidden object game, but I have actually found some really good hidden object games before, believe it or not. Well, I have found one really good one anyway. So with that in mind, this could be a good game, and it looks as though it boasts a pretty good story to follow. Being the sucker that I am for a good story, yet less-than enthusiastic about the Hidden Object genre, I'm rather unsure about how I feel on this one.


Sacra Terra: Kiss of Death is set to release on the 8th.
Developer: Alawar Entertainment
Publisher: Alawar Entertainment


Upcoming PS4 Games

Sniper Elite III: Take control of Karl Fairburne, an OSS agent on an intelligence assignment in WWII. When you learn of a deadly secret, it's up to you to alter the course of things before it's too late for the Allied Forces.

Sniper Elite III places more focus on actual sniping, giving the player more open space and elevation points, all to give more clean shots that call on your ability to hit your mark at a distance. And with the return of the X-ray camera that shows the skeletal structure as well as the muscular system as a bullet penetrates it's target, giving graphic detail of the damage done inwardly to the foe as the bullet rips through their system crushing bones and tearing muscle along the way.

My thoughts : Sniper Elite III is a WWII shooter that sets itself apart from the rest by placing such an emphasis on distanced sniping. It tries to take things a step farther by adding X-Ray cameras, but this seems to do nothing more than cater to the crowd that wants more gore, which is fine, but hardly does anything toward setting the game apart from the crowd in a way that matters. I can see the game as being fun for a while, but I don't see it as being different enough to merit any more attention than the next Call of Duty, Halo, or similar shooter. Take that as a good thing or a bad thing, I mean it as neither.
WARNING: The following trailer contains scenes with intense blood, gore, and violence.


Sniper Elite III is set to release on July 1st.
Developer: Rebellion
Publisher: 505 Games
Rated M


Oddworld: New 'n' Tasty: Return to the world of Oddworld: Abe's Odyssey, the PSX Platformer/Adventure game from the late 90's. The game has been rebuilt using the Unity engine, with beautiful new PS3/PS4 graphics, as well as having some new surprises promised for fans of the original. Developers Just Add Water Productions are hoping for a minimum of 250,000 sales, and if the goal is attained, they look to release a reboot of the sequel Abe's Exodus as well. If both of these games go over well enough, we will be seeing a brand new Oddworld game released in the coming years.

My thoughts : Having never played either of the classic Oddworld games, I just might have to cash in on this opportunity to play them with the stunning new graphics, and rebuilt world. But with no knowledge of how the game plays, I can't say that I think it will be good or bad, all I can say is that it's great to see a game with so much Platformer aspects in it these days. Hopefully we start seeing more Platformers in the near future.


Oddworld: New 'n' Tasty looks to release on July 22nd.
Developer: Just Add Water Productions
Publisher: Just Add Water Productions
Rated T


The Last of Us: Remastered: Another remastered game with updated graphics that had to be omitted from the original due to the system limitations of the PS3. The Last of Us: Remastered looks to offer us a second look into the world of Joel and Ellie, with the game reflecting it's developer's vision for it more perfectly than the original did.

My thoughts : I remember when The Last of Us was initially released. After reading a review on it, I remember I wanted to play it very badly, but unfortunately I never got to do so. Later on I heard how it had won so many awards, and that only served to make me want to play it even more. Now with the remastered version coming out, I imagine I'll try to get my hands on it this time around and see what exactly I missed --and more.

I expect it to be very successful, but I can't say whether it will be worth the purchase for owners of the PS3 version, despite the newly added maps and other content. It's a remake at it's core, and a remake of a game that isn't that old at that.


The Last of Us: Remastered is set to release on July 29th.
Developer: Naughty Dog Software
Publisher: Sony Computer Entertainment
Rated M


Futuridium EP Deluxe: A fast paced flying shoot 'em up that takes a great deal of inspiration from the old school games of it's genre, Futuridium EP Deluxe brings the classic gameplay to the modern game generation, giving us a great blend of retro and modern graphics and blurring the line between the two through heavy use of art. In Futuridium EP Deluxe you pilot an aircraft with a constantly depleting energy tank, as you fly at high speeds shooting cubes that refill your energy, and seek the heart of the "dreadnaught" to destroy it. A fast paced and challenging flight lies ahead of you pilot; can you answer the call?

My thoughts : Futuridium looks promising to me, and it's one of the few games that I can say in advance I am sure to play if I can at all. The graphics are great, blending the best of both retro and modern, and adding the art flair. Long story short, I think this one will be great for retro gamers, but I don't know if it'll be a smash hit.


Futuridium EP Deluxe is scheduled for release on July
Developer: Mixed Bag
Publisher: Mixed Bag
Rated E

Guacamelee Super Turbo Championship Edition: You are Juan Aguacate; your mission: save the President's daughter, oh and as a plus, you'll save the world while you're at it. Your journey will take you through various dimensions, including The World of The Dead, and The World of Nightmares.

A bit of a mix of Platforming, Fighting, and just a touch of open world gameplay, this game just might be what you're looking for if you're torn between using that extra cash to buy an avocado based chip dip and buying a video game.

My thoughts : I'm not at all impressed with the idea behind this game, but in all fairness I know next to nothing about it. Perhaps if I got my hands on it I might change my mind. Who knows? So with little to judge it by, I'm remaining neutral on this one.


Guacamelee Super Turbo Championship Edition is set to release on PSN on July 1st.
Developer: Drinkbox
Publisher: Drinkbox
Rated E10+


Puddle: I always love seeing a game with a simple title (he said after having to write about a game that deserves a "longest title outside of the Street Fighter Series" award). And just like this game's title implies, it's a simple straight to the point game with a "no non-since" approach to puzzle gaming.

In the game, you must guide a puddle from point A to point B, without losing it all. Obstacles include fires, spill hazards, and more. The real trick however is using gravity to guide the puddle by tilting the play area, as you have no direct control over the fluid itself. Still waiting for the flashy over-the-top ground breaking gameplay twist? Keep looking, because it isn't here. This one looks to entertain you with it's simplicity. Fun. And why not? Isn't fun what gaming is all about in the end?

My thoughts : This sounds like Marble Madness revisited, only with the added twist of controlling the play field rather than the marble. Honestly the image I get is that some developers were toying around with possible game mechanics when someone decided they should make the tool a game, and out popped Puddle. Will it be fun though? I would venture a yes, it could be entertaining. However, I see very little reason for the player to feel too engaged here, and so likely only more hardcore puzzle gamers will find it interesting for very long.


Puddle is scheduled to release on July 1st.
Developer: Neko Entertainment
Publisher: Konami
Rated T


Crimsonland: A top down shooter that pits the player against countless hordes of enemies, Crimsonland looks to carve out it's spot among the list of classics. With over thirty weapons, and 720p resolution, Crimsonland looks to take the thrill ride that is the top-down shooter genre to the next level.

My thoughts : Wow. Not enough? Okay: oh wow.
In all seriousness, this game blew me away when I saw the trailer. The developers decided that sacrificing close up fancy graphics for excellent and addictive gameplay was an acceptable approach to game making, and how right they were. This one has fast paced action and looks incredible, despite the lower amount of detail in the graphics due to the camera angle. This is a game that I definitely intend to pick up when able, and I suspect that fans of the genre won't be disappointed either.


Crimson land looks to release on July 15th.
Developer: 10tons
Publisher: 10tons
Rated T


Upcoming PS Vita Games

Child of Light: When the Queen of Darkness steals the Sun, Moon, and Stars, it's up to you, Princess Aurora to defeat her and save the sources of the world's light. This is an RPG with some interesting concepts such as being able to fly everywhere rather than walk, as well as an artistic approach to the game's graphics. So, my... floating princess(?), are you ready to do battle with the evil queen and her minions in order to restore light to the world?

My thoughts : I know this game is getting a lot of hype, but I don't really see why. To me it's just another RPG, and despite my like of the genre, those three letters alone don't make a game special. I can see how Child of Light could easily surprise me, but at this point I don't expect it to really be anything too special, and I don't plan on playing it personally.


Child of Light is set to release on July 1st
Developer: Ubisoft Montreal
Publisher: Ubisoft
Rated E 10+


Futuridium EP Deluxe: See Futuridium EP Deluxe under upcoming PS4 releases.


Entwined: See Entwined under upcoming PS3 releases.



So how about that E3 last month?

So last month was that time of year when the game universe stoos spinning and every hardcore modern gamer sits breathlessly awaiting the presentations of what each game company plans to bring them over the coming year or two. And I myself actually suspended my entire life for four whole days just so I could watch E3 in it's entirety. Why? In all honesty it's probably because I lead a pathetic and lame existence, but we'll say it's because I was holding up to my responsibilities for Vizzed. I mean, someone had to report Sony's E3 presentation results in the VSM, right? Sure, we'll go with that.

So how did Sony do at E3 this year? Well I hate to sound biased and say something like "it was probably the best E3 presentation I've seen", but, it was probably the best E3 presentation I've seen. Bias aside, Sony really did put on a great show, showing us that they have several new features coming our way, along with many great new titles. And while Microsoft gave us a few mind numbing hours worth of trailers that simply told us "Look! We have seventy-five new FPS coming out", Sony managed to show us a different side of gaming. They showed an attempt to bring us back to what Video Games were meant to be about. With trailers for games like Entwined and No Man's Sky they showed us that games are a form of art. With trailers for games like Little Big Planet 3, they showed us that games are about having fun, and sometimes that can involve fantasy and even a little silliness, and that games are can still be family friendly and fun. With trailers for games like Magica II, Arkham Knight, and Star Wars Battlefront 3, they showed us that Video Games are about embracing the fantasy world inside each of us, and bringing that world that we dream of to life. Oh sure, they had a trailer or two for shooters, but they were more of an afterthought, and I --and every other serious (non-casual) gamer-- thank Sony for that.

What really stood out about Sony's presentation was what we saw in between trailers: Sony actually addressed questions and feedback from fans. They showed us that they were listening to our ideas, opinions, concerns, and what we want in general. And who could ever forget the letter from poor little Suzy? If you saw it, you know what I'm talking about. If not, oops.


Highlights

We were promised that every game Sony showed at E3 would either be a PS4 exclusive, or would look better on the PS4 than any other console, and this is a promise they kept.

We saw some great displays, such as Crossbuy deals between Sony consoles, Crossplay features, and even the ability to transfer some of your XBox 360 game save data to some of your PS4 games. Sony really stepped up their game with the announcemnet of PlayStation TV which allows remote play of your PS4 from a second TV in your house, as well as enabling some of their televisions to play PlayStation games even if you don't have a console at all. Suffice to say that Sony further widened the gap between PS4 and XBox One, once again wiping the floor with the competition. They're on a roll, but they'll have to work hard to keep up the kind of progress they've been making thus far.


Top games at E3 for Sony

Little Big Planet 3

While this doesn't strike me as a fantastic title, it showcased a side to gaming that we hadn't seen all day at day 0 of E3: the non-M rated side. The no blood, gore, strong language side of gaming. And so it was something of a breath of fresh air.

This one was a big win for Sony, due to it's extreme contrast with Halo, Call of Duty, Sunset Overdrive, and other violent titles showcased by Microsoft. It was also a big hit for Sony because the crowd went nuts over it. A big change of pace from the silence we'd heard from the start of day 0 during most of the shows. This gave Sony the big push they needed at the start of their show.
E3 presentation of Little Big Planet 3



No Man's Sky

This one was a smart move for Sony by way of showcasing for a few reasons as well. First off, it showed off gorgeous scenery with beautiful unearthly colors (orange grass?), and majestic beasts. This one grabbed everyone's attention from the start: art. Bold, vibrant, beautiful digital art.

Then came the description.

The developers promised a literally endless space, and that "no two players will ever start their game on the same planet". They even went as far as to say that evwn they didn't know what all the game held by way of planets. These words --along with the beautiful trailer-- earned No Man's Sky one of the top picks by the E3 hosts.

Some of the most breathtaking visuals of any game we saw, the promise of a vast limitless space to play in, and a top pick of E3, all rolled into one title? Hard to call that anything but a win for Sony. Add to all that the fact that it was an Indie title, which gains the instant approval of Indie supporters as well as draw Indie developer's attention to Sony, and this one was a very big hit.


Destiny

While Destiny received some mixed reactions, it's overall reception was certainly a positive one, and it's already expected to make as much as a 1,200% profit for the developers. If this lofty goal is met, that's great news for both the Destiny devs as well as Sony. So far the game has moved over a million copies, with over half of those being on a Sony system.



Morphues

Morpheus didn't exactly get a ton of coverage, but people went crazy over the chance to get a chance to see it in action. Wait times for a mere five minute play of Morpheus were reported to be approximately one hour.

And Morpheus got a good deal of coverage from the hosts as well, adding to the publicity the project had already gained so rapidly. Despite it's flaws, Morpheus earned itself many accolades by the end of E3, as well as gaining a massive amount of public attention and hype.


So there you have it: Sony's trip to E3 2014 in a nut shell. And while it was by no means all inclusive of Sony's big hits, it at least scratched the surface. Suffice to say that Sony walked away with their heads held high, being proclaimed by the majority, the "winners" of E3 for the second year in a row. And if I could take a little room to boast, I'd like to point out that all of my E3 predictions came true, including my outlandish prediction of Sony announcing their Televisions interacting with PlayStation products. Yeah, I'm awesome...or maybe not so much.



That's All, Folks!

Well that about wraps it up for this month's edition of VSM. I hope you enjoyed it, and that you plan to join me next month for edition #4, where we'll talk about more Sony related topics, including:

-More Console War updates

-How the Vita is selling compared to how the PSP was selling at this point in it's life*

-PSN sales

topics marked with an * are subject to change, depending on the availability of the information

Finally, if you have any requests for topics that you would like to see covered, or things you would like to see added or removed in next month's issue, please feel free to let me know. I always love hearing feedback, getting likes, PM's, or comments. Anything to let me know what you think of how VSM is going.

Until next time, keep it real, keep on gaming, and keep it Sony.
Vizzed Elite
Review Manager
Affected by 'Laziness Syndrome'
Registered: 07-18-12
Last Post: 465 days
Last Active: 465 days
(edited by Eirinn on 07-07-14 01:03 AM)
07-06-14 03:54 PM
Eirinn is Offline
Link
| ID: 1046202 | 19 Words
Eirinn
Level: 144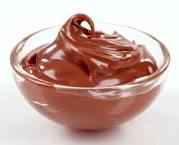 POSTS: 3478/7900
POST EXP: 1300417
LVL EXP: 36519594
CP: 69215.7
VIZ: 1825475

Likes: 0 Dislikes: 0
EDIT: Okay, everything should be good now. Apologies that it wasn't longer. Perhaps next issue will contain more content.
Vizzed Elite
Review Manager
Affected by 'Laziness Syndrome'
Registered: 07-18-12
Last Post: 465 days
Last Active: 465 days
(edited by Eirinn on 07-07-14 01:04 AM)
07-11-14 12:42 AM
happiness7 is Offline
Link
| ID: 1048521 | 80 Words
happiness7
Level: 41




POSTS: 119/423
POST EXP: 39141
LVL EXP: 452615
CP: 2643.4
VIZ: 14957

Likes: 0 Dislikes: 0
Eirinn
: Many of those games seem interesting and promising, like the Child of Light and Saints Row 4. I mostly think that I will try to get The Last of Us Remastered or the Child of Light. What will you try to get as games? Do you ever do threads specifically for handheld game systems (I know in the VSM 2, I think there was some handheld games, but I don't think you have ever done 3ds games, yet)?
Trusted Member
Affected by 'Laziness Syndrome'
Registered: 07-17-12
Last Post: 397 days
Last Active: 32 days
(edited by happiness7 on 07-11-14 12:44 AM)
07-14-14 05:43 PM
Eirinn is Offline
Link
| ID: 1050070 | 278 Words
Eirinn
Level: 144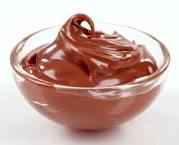 POSTS: 3519/7900
POST EXP: 1300417
LVL EXP: 36519594
CP: 69215.7
VIZ: 1825475

Likes: 0 Dislikes: 0
happiness7
: There were several that I could enjoy playing, but the only ones I would personally buy among this month's releases would probably be Crimsonland, Futuridium, and maybe The Last of Us Remastered (as I said, I never got the chance to play it on the PS3). I could consider a few others probably, but those are the ones I feel most certain that I'll actually get, although depending on when helldivers is released, I may hold out for it instead of getting Crimsonland.
As for handhelds: first off, thank you so much for calling them handheld
systems
and not handheld
consoles
. That's a pet peeve of mine. lol As I said elsewhere, a console is a big "box" that you hook up to your TV to play games on. Can you really picture someone lugging around something the size of a PS4 and calling it a handheld?

But no, I haven't written anything about any handhelds specifically, I just talk about the Vita and PSP in the VSM. I won't be writing any articles about the 3ds because that would be the Nintendo manager's job. I write the VSM because it's part of my job as the Sony Manager on Vizzed to write a monthly Sony article. I might make some threads about the 3ds sometime, but not an actual article like this one.
Also, thank you for always taking the time to read the VSM, and reply. I can't tell you how disappointing it is to put ten to twenty hours into an article and get no readers, replies, or any manner of feedback. I appreciate that you follow the articles I publish here.

Vizzed Elite
Review Manager
Affected by 'Laziness Syndrome'
Registered: 07-18-12
Last Post: 465 days
Last Active: 465 days
07-14-14 07:59 PM
happiness7 is Offline
Link
| ID: 1050144 | 343 Words
happiness7
Level: 41




POSTS: 128/423
POST EXP: 39141
LVL EXP: 452615
CP: 2643.4
VIZ: 14957

Likes: 0 Dislikes: 0
Eirinn
: Oh, okay, so I would need to follow the Nintendo Manager on vizzed to get Nintendo game consoles and systems information, like about the 3ds information on games coming out on the 3ds or the Wii-U? Do you know who is the Nintendo Manager on Vizzed (it's okay if you don't)? Would their VSMs be in this forum too? Yeah, I never really though about it before now, but you are right about 3ds not being called a game console, like how they don't carry around a big game system with them to places, but when I call a 3ds a game system, it just comes in a form of those words when talking about handheld games, then I talk about console games that are big and take up more space, like the ps4 or Xbox One. I don't know, when I call a 3ds a handheld game system, it just sounds more right to me than calling it a console game. Also it's kind of funny how Sony aren't meeting the demand of the people for their system, when they should just be happy that so many people want their system in their hands. Is it true that their coming out with PlayStation TV? It sounds like a impossible concept to play video games when you don't have the game system. Does that mean that when you play with PlayStation TV on another TV in your home that you don't have to have the console on in the room that the console is in if it is in another room in your house? Also, you may not know, maybe a lot of people visit your thread, but don't know what to say, so they don't type anything and I guess it makes it seem like they never read anything at all. I would be kind of sad if that happened to me too, but luckily I don't even know how to create my own thread on vizzed (if that's even being lucky lol), so maybe it will never happen to me.
Trusted Member
Affected by 'Laziness Syndrome'
Registered: 07-17-12
Last Post: 397 days
Last Active: 32 days
07-14-14 10:28 PM
Eirinn is Offline
Link
| ID: 1050245 | 333 Words
Eirinn
Level: 144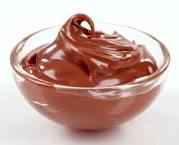 POSTS: 3521/7900
POST EXP: 1300417
LVL EXP: 36519594
CP: 69215.7
VIZ: 1825475

Likes: 0 Dislikes: 0
happiness7
: Well yes and no. The Nintendo Manager would indeed be the one to look for to post articles regarding the 3ds or any Nintendo system or games. However I don't think they're currently writing any articles, which is understandable as it takes a lot of time. When they manage to start putting one out, I'll be sure to let you know (unless you find it first. In which case, let me know. lol).

And I have no idea what it will be called, since I just made up the name VSM (Vizzed Sony Magazine) based off of the PSM (PlayStation Magazine) magazine name, but they would be placed in this particular forum, yes.
Well Sony is trying their best to meet the demand, but right now there are just so many people wanting a PS4 (especially in Europe) that they can't make them fast enough. lol That should die down in a month or two at the most. They're still selling almost 100,000 a week though.
Yes, they are indeed coming out with PlayStation TV. They revealed it at E3, and I think they already had it in Japan before that, though I'm not sure. The way it works is if you have a PS4 hooked up in one room, you can play it on another TV without moving it. I'm sure that will probably work only if your TV has internet connectivity, and will probably just access your games library wirelessly, and stream your games from their servers. The thing that really surprised me though was the ability to play some PlayStation games without even owning a console at all. That sounds interesting. I'm sure it works similarly to the other.
Yeah, I do look at the view count, and some people do read. I just really appreciate feedback because it lets me know what people think about the VSM articles. This one was the worst yet in my opinion. Hopefully I'll manage to do better in the next issue.
Vizzed Elite
Review Manager
Affected by 'Laziness Syndrome'
Registered: 07-18-12
Last Post: 465 days
Last Active: 465 days
07-14-14 11:00 PM
happiness7 is Offline
Link
| ID: 1050265 | 222 Words
happiness7
Level: 41




POSTS: 130/423
POST EXP: 39141
LVL EXP: 452615
CP: 2643.4
VIZ: 14957

Likes: 0 Dislikes: 0
Eirinn
: Oh, so that is what VSM means? Vizzed Sony Magazine? Nice way of coming up with the acronym. Where did the PlayStation Magazine (PSM) come from? Is that what they call it for magazines in stores, like Wal-Mart?
Wow, they sell 100,000 PS4s every week. I thought most buyers would have ran out of already of buying them (I guess not). How many people are there in the world or maybe I should say how many families are out there in the world?
Yeah, PlayStation TV sounds like a real huge technological leap from plugging wires into the wall to turn on your electronics. Makes me wonder, when are we going to have teleporters or transporters like in "Star Trek: Into the Darkness"? Now, I would like that lol.
Well, another reason that they might not respond could be that it takes too long to load the thread because on my computer, it takes like 5 minutes before it is completely loaded and my computer does not let me do anything before it is completely loaded, like scrolling, changing tabs, and typing, so in other words, it almost is completely unresponsive when it is loading a page on my computer. Just surviving those gruesome moments of long waits turns people off, so maybe that is another reason they do not respond.
Trusted Member
Affected by 'Laziness Syndrome'
Registered: 07-17-12
Last Post: 397 days
Last Active: 32 days