Forum Links
Related Threads
Coming Soon
The Fire's Heart- Chapter Twenty-Eight
10-26-13 02:43 PM
Dragonlord Stephi is Offline
Link
| ID: 915702 | 3035 Words
Level: 48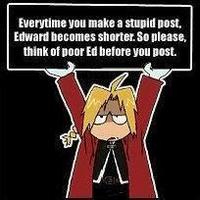 POSTS: 265/605
POST EXP: 234371
LVL EXP: 814025
CP: 3242.1
VIZ: 214029

Likes: 0 Dislikes: 0
Shadows of the Oubliette

Silence is key, Meagan heard Jemma whisper in her mind. Silence and speed. Taking her advice to heart, Meagan tried to deaden her footsteps and soften her breath.
Which, of course, made it louder.
Behind her, Frida and Ebbony moved like fluid shadows, and Carmen managed a feline grace coupled with deadly precision. At least, Meagan noted, Mariale was also having difficulty being quiet- or, at least, she was, but then she masked the noise with a quick spell.
Magic. As a valkryie, Meagan had been unable to use magic. But then again, as a valkyrie she couldn't fly or contact Jemma either. I wonder... she thought. Can I use it now?
"Don't take another step."
Meagan and company stopped dead in their tracks.
Malum, ahead of them, scowled. "Your sister has already been released to your mother. Why are you still here?"
Why, indeed. Perhaps simply because she was angry at Linius. Carmen's reasons, nor Mariale's, didn't have any hold on Meagan. While Ebbony gave Meagan a feeling of pity when she thought of how sad and upset she'd seemed back in the Gate, that wasn't the sole reason she was doing this. Somehow, deep down, Meagan felt that Linius was evil, and that it was her duty to extinguish it. It was an instinct, a deep urge. So why was she doing this? Because she was, and that was a good enough reason for her.
"Move aside, Malum," Meagan ordered. Malum flinched at the authority behind her voice. It was the Gate's authority, and he knew it, and it scared him.
"No." His voice quivered.
"I said move, Malum."
"No!"
Meagan held her drawn blade in front of her. "Don't make me. You will get out of the way."
Malum bit his lip before speaking. "My ties to Linius will not allow me to move if it disobeys a direct order, and it does. I cannot move willingly unless you kill me... or free me."
"Free you?" Meagan lowered her sword a fraction of an inch, enough so that it seemed it was bisecting his face, and his two violet eyes were on either side of the blade.
"Yes. I can tell it's yours now. So you can do it. Free me."
Meagan closed her eyes. She could feel it, both Malum's pulse and that of the Gate, mixing together in a strange, bound way, and she could sense Malum's wishing to break free, but unable to. How to separate them? Slowly, she tried mentally aiding Malum's beat, making it go faster and faster, and she whispered, "I'm trying. I'm freeing you." She opened her eyes, and saw that his face was no longer as pale. "Did it work?"
Malum put a hand on his chest, above his heart, and nodded.
"Then move."
Malum stepped aside. "Linius is in the last cell, at the bottom. Most weapons are useless," he informed, "and whatever you do, don't let him touch Ayana."
"Why not?"
"Just... don't." He smiled thinly, his eyes just a shade brighter than before, closer to blue. Meagan blinked. Was it an illusion, or was his hair also losing its whiteness, becoming more blonde? Like a waif, he glided past them, slowly fading into shadow until he was gone.
"That... was strange," Carmen stated slowly. She stared at Meagan, and a shadow clouded her face. Meagan stared back, noticing the conflicting emotions that shadow contained. Fear, and even a small hint of pride for Meagan colored it, and Meagan could only imagine what she was thinking. She was a bit put off by the mad gleam in her eyes too- an anger and jealousy close to feral brutality. "I knew valkyries had a certain air of command, but that was just..." Carmen stopped, and her hands flew to her temples as she screamed.
Mariale frowned. "Are you okay?"
Carmen struggled to regain her composure. "Yes. It was just a migraine, that's all. I've been having them recently."
"Normally, you're a better liar," Meagan replied. "What happened?"
"I... don't know," Carmen answered. The shadow was still over her face, clouding her green eyes. Then the shadow left, and Carmen scowled. "Why are we all just standing around?"
Mariale broke the silence. "If Linius is truly in the last cell, we have quite a ways to go. Why he'd linger in a cell is beyond me."
"Reinforced," Carmen murmured. "The cells in the Oubliette were built to outlive the prison. If the place collapses, he's safer there than anywhere else."
"What if that's his plan?" Meagan asked. "What if he's going to drop rock on us?"
"You think too much," Ebbony growled. "Get moving."
So she did.

Ayana and Oleander were in Linius's chambers. Ayana had hoped he'd be there, but his absence was a boon in ways she didn't care to admit. For one, Ayana was almost relieved he hadn't shown up. Part of her was afraid to engage him face-to-face. She was a peaceable girl at heart, though she did get excited easily, and violence wasn't her thing. At the same time, something inside her burned for revenge, and that part won dominance at the moment.
"He's a no-show," Oleander sighed. Ayana ignored him. She'd taken a minute to appreciate the redecorating of the chambers. Linius really did have good style, which made his beautiful chambers all the more irritating. When Annalise had been Chief Sorceress, she'd kept everything bright and cheery, with vivid greens, yellows, and oranges. The result had been a beautiful and comfortable, if not too cozy, room with the perfect mood for relaxing after a stressful day at work. Linius, on the other hand, had turned everything into a regal red and gold, darker and more solemn in contrast, making it look like the chambers of a rich and poignant king.
Ayana held up a scrap of cloth that she'd found on the floor. That was another thing that separated Linius from Annalise- he was less tidy. The cloth had the same insignia on it as the scrap that Carmen had managed to tear off at the party so long ago- the mysterious half-moon, half-sun. Ayana pocketed it, suspicious. "He's definitely in the Hall somewhere," she mumbled. She knew, and not the way Oleander had said the Victura knew, by sensing. She knew because she understood his thinking, and she was able to predict his movements, the way a lion can predict what a cornered rabbit would do. The ability wasn't useful in a brawl, but it was definitely an asset when strategic planning was called for. "He'll be back, too."
"So you want me to wait?" Oleander asked, his eyes narrowing. Ayana could tell he was worried about all the lost time he would waste if he listened to a teen wizard. Ayana didn't have to read his mind, the way she knew Annalise and Merlin could. Rather, it was as if she could detect every motion, facial expression, and posture that betrayed his feelings and subconsciously translated it into words. It was like magic, and just like discovering her total disregard for the law requiring a magic trigger, her discovery of this talent was also unexpected and unexplained.
"You can leave. That's just what I'm doing," she responded.
"You are strange."
"Thank you."
He sighed and sat down, somehow deciding to trust her. Together, they waited.

Linius knew they were coming for him. He guessed Meagan would, since the Gate probably coaxed her into it, even if she didn't realize that was where the urge came from. He knew Mariale would, because she'd always been predictable when it came to the Gate and its affiliates. He knew Carmen would come for revenge, and answers to the question that were beginning to form. Oleander would come because he was duty-bound to get rid of Linius- or, at least, his morals told him so. Ebbony would come because Linius was a threat that she couldn't ignore.
And Ayana would come to destroy him.
That was all he cared about, really. Ayana was his completer, the missing link that he and his allies had been looking forward to for centuries. The rest could come. They were doomed anyway. He'd deal with them and then head up to his chambers- most likely, Ayana was there even now, waiting for him.
So he waited for his visitors. While he waited, he thought about how he'd confront them, and a smile crept onto his face. His plan was ingenious. He barked out a word to extinguish their lights, then remembered that Meagan had a state of glowing that he couldn't do much about. He whispered another word that would bend the light coming from her so that no one would see it, then one more word so that each person would hear and see phantoms that no one else could. That way, he could draw them in circles and lead them in, at his mercy. He didn't bother choosing which would come first; the spell would attract them in any order it liked. All he had to do was wait.
Ebbony's voices drew her to him first. The voice she followed was that of her past. It was her own voice, younger by five years, an eight-year-old's. "Come on! Follow me, already!" it called. "Don't you want to be whole again?"
Despite reason, despite knowing that there was absolutely no way that her other self could be here, younger even, she still followed it, right into Linius's trap.
The cell door slammed shut and locked with a foreboding click. The voice died, and a new one took its place. "It's foolish to miss the past, isn't it? All that matters is the here and now. No matter how many times I tell people that, they never listen."
"Linius."
He smiled, and a small, magic light flickered over his head. It made him look like he had a halo, but Ebbony knew he was no angel. "Do you miss it, Ebbony? You miss being one person, don't you?" He noticed her discomfort and took it as encouragement to go on. "What she took from you was hardly fair."
Ebbony's fists curled, but she kept silent, biting her lip. "Esi separated you into two beings, so that your other self is hundreds of miles away, dead."
"She's not dead."
"Dead in spirit. It's doubtful she'd recognize you now. And then there was Mariale! She bound you to it. That was rather rude, don't you think?"
As if on cue, Mariale appeared through the north door, which promptly closed. She seemed disoriented, but one glance of Linius brought her senses back together.
"Well?" Linius grinned. "Do you have anything to say for yourself, belladonna?"
Mariale's steely gaze softened as she saw Ebbony. "I-"
"You what?" Ebbony exploded. "Decided to bind a portal to an eight-year-old? I WAS EIGHT! You ruined my future! I know what you told people, but I didn't teach you a thing about the Gate. You developed it on your own, and then you bound it to me. You enslaved me."
"We were in a war," Mariale shot back, any pity gone. She was not one who enjoyed being offended. "We had to risk it, or we could have-"
"We died anyway!" Ebbony hissed. "Our people died. The binding didn't help, Mariale. It doomed them."
Linius clapped. "Good job! Tell her exactly what a monster she is."
"I did what anybody in my position would have done," Mariale defended. "Someone had to be its lifeforce for it to be completed."
"SO WHY DIDN'T YOU VOLUNTEER?!" Ebbony accused. "Do you realize that my life and the Gate's are one now? If it dies, I die too. If I live, it will keep me living, and barely aging. Look at me! It's been five hundred years, and I've aged five. It could take millenniums for me to age enough to appear adult."
"Didn't I explain this to you?" Mariale snapped. "Have I not told you all we knew? We asked for your permission, which you readily gave. In fact, I recall it being your idea. You were the one who came to us about the Gate. The prospect of true immortality, one greater than that of our people, made you giddy, as it did all of us. Death has always been our greatest fear- never mind how far it was from us."
"Why did you not want it? Yes, our people do not die of time, but disease, wounds, and heartbreak claim many, and I know how much you yourself were weeping of it."
Mariale glared. As a young woman, she'd been sickly and knew her lifespan would be shorter than even that of the average human. She had nightmares almost every night about death, whose face eerily matched her own, save for a silver scar on its cheek. How ironic that she matched it now, both in appearance and name. The Gate had tapped into her subconscious, and was still tapping into it- the guard was enough proof of that- and took the first form it sensed in her frightened state. She now had the face of what she feared, though her eyes retained their Victuran shade. In all the legends of her people, there was Belladonna- a true black lady of poison and decay, a scar marring otherwise beautiful features, with eyes dark as coals. The temptation to grab the chance for health, considering how she, at the time, hadn't expected the demise of her entire race, had been almost unbearable. If she had taken it, she could have had a normal life with her husband, had children, and, she had to admit, probably could have changed the fate of the Victura.
But she had given it up.
Ebbony was a compilation of the dreams of Cattallus, Oleander's sister, who after the binding separated herself from everything Victuran, including her dreams, and then disappeared. Back when they were one, Cattallus would have died if not for the mysterious woman who had saved her life. Nevertheless, although the woman took most of the damage, Cattallus was destined to die anyway; the Gate was trying to take her over. Mariale hadn't even thought about how Cattallus would react; she had bound the Gate to the girl right away, knowing it would save her life, would have expanded her mind enough to allow her to absorb everything without a painful death, explaining her actions as she did them. Cattallus had agreed to it then.
Apparently, she'd changed her mind.
"I saved your life," Mariale told Ebbony. "I cared about your life more than mine. If that makes me a monster, then so be it."
"Yes, you saved her life," Linius jumped in, "but you doomed your entire race. Mariale, you should have let her die."
The Gate was meant to be used as a weapon, an indestructible one to turn the tide of battle. With the proper will and motivation, one could use it to destroy anything in their path. However, the Gate also had a strong influence, and one with a weak mind, like a child's, was subject to its own agendas. That was where the plan had backfired.
"I know." Mariale straightened. "I suppose that is why I am an abomination. I was selfish and thought about the people close to me instead of my race and country. Thousands- no, millions- perished because I saved an eight-year-old's life."
"Glad you finally see it."
"I'm not finished. I don't regret my actions one bit. I realize how this makes me sound, like a traitor to my own people, but honestly, they did not deserve to live. We were selfish, arrogant, and corrupt, not to mention power-hungry. We were mad with bloodlust and wouldn't have ended the war with the destruction of the Entia Nocte. We would have gone on, and if I had let her die, we would have had a devastating means to do so. We weren't ourselves during our last moments. Something had us bent on destroying. It wasn't natural, and it turned us to killers. Including… including Cattallus and Oleander and I. You saw it, Ebbony. I know you did."
"How cold. You believe the existence of the Victura, which, you were once so certain, were superior to other races, would have wiped out the existence of all said races. Good for you. But is that a bad thing? Wouldn't a superior race dominating the world be beautiful?"
            "Can it, Linius." It was Carmen, just in time. No one knew how much she'd heard. Evidently, it was enough. She had her pistol aimed at the Chief Sorcerer, and with one deft kick brought the door between them down. "Your doors are rusty," she said, "and don't start spouting nonsense about superiority among races. It doesn't exist." Meagan nodded behind her. Linius cursed. Somehow, she'd been immune to his spell enough to stick to the sheriff.
"Hello, Carmen." Linius scowled. "Been having headaches recently?"
"You're going to tell me why, Nathaniel." Carmen displayed no emotion on her face, and her hand was steady as she kept her weapon trained on his chest.
"You haven't called me that since we kissed. Nice way to greet a former lover," he snorted. "I don't know if this means you're interested again or are trying to insult me."
"Shut up. You were a two-timing boosha."
"And you tried to steal your best friend's boyfriend. That's a little worse, hmm?" He grinned. "You are cuter, you know."
"Answer, Linius. You obviously know something."
"Suddenly we're back to last-name standards? I'm not at work. You don't have to address me so formally."
"Quit stalling. You know the answers. Spill."
"Maybe you should do me some… favors first," Linius suggested, "and for each task, I'll give you- mm, maybe a letter? It is so much information to tell you at once."
"Tell me."
"You seriously don't know it yet? You'd think a detective like yourself would be able to put the pieces together by now."
"Last chance."
Linius smiled smugly. "I'm not telling."
"Fine." Carmen glared. "Esi told me, after your breakup, that you were an idiot. I guess that's true." She pulled the trigger.
Vizzed Elite
Giving Ged and Eragon a Run For Their Money Since 1998
Affected by 'Laziness Syndrome'
Registered: 01-27-12
Location: Baltimore, MD
Last Post: 773 days
Last Active: 21 hours
11-25-13 08:34 AM

Uzar is
Offline
Link
| ID: 931257 | 37 Words
Uzar
A user of this
Level: 131





POSTS: 1261/6433
POST EXP: 345123
LVL EXP: 25792426
CP: 25820.4
VIZ: 545094

Likes: 0 Dislikes: 0
"Meagan tried to deaden her footsteps and soften her breath.
Which, of course, made it louder." I lost my sides about here.

Lol Anyway, good job. I didn't see the whole Ebbony being Kitty/Cattalus thing coming.
Vizzed Elite
I wonder what the character limit on this thing is.
Affected by 'Laziness Syndrome'
Registered: 06-03-13
Location: Airship Bostonius
Last Post: 426 days
Last Active: 397 days
11-25-13 06:05 PM
Dragonlord Stephi is Offline
Link
| ID: 931459 | 37 Words
Level: 48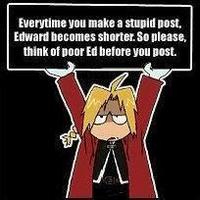 POSTS: 348/605
POST EXP: 234371
LVL EXP: 814025
CP: 3242.1
VIZ: 214029

Likes: 0 Dislikes: 0
A user of this
: Glad you liked it! I tried to bring out some humor for that part.
It was surprising? Good! I tried to make it that way, but my sister (the killjoy) said it wasn't.
Vizzed Elite
Giving Ged and Eragon a Run For Their Money Since 1998
Affected by 'Laziness Syndrome'
Registered: 01-27-12
Location: Baltimore, MD
Last Post: 773 days
Last Active: 21 hours
12-14-13 02:17 AM

Mr. Zed is
Offline
Link
| ID: 941451 | 92 Words
Mr. Zed
Level: 76





POSTS: 1420/1811
POST EXP: 124151
LVL EXP: 3830756
CP: 2690.7
VIZ: 181053

Likes: 0 Dislikes: 0
Dragonlord Stephi
: Treid reading this earlier but the light went away .. no electricity

And boy was I missing something . Isn't Lunius funny when he is surrounded by impending doom ? Yeah Carmen pulled the trigger big whoop ... I don't think Lunius is dead .. heck .. Maybe he did not even get shot ... who knows ? ( you and User that's hwo ) Nice work on this one can really feel the blistering emotion that either inspires or destroys

To the next chapter then

! 
Trusted Member
Affected by 'Laziness Syndrome'
Registered: 07-01-13
Location: Lost .
Last Post: 1499 days
Last Active: 422 days
12-14-13 02:16 PM
Dragonlord Stephi is Offline
Link
| ID: 941629 | 36 Words
Level: 48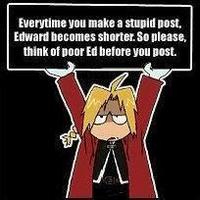 POSTS: 379/605
POST EXP: 234371
LVL EXP: 814025
CP: 3242.1
VIZ: 214029

Likes: 0 Dislikes: 0
Mr. Zed
: Are you implying Carmen missed? She never misses. Ever. Linius is a bit of a jerk, and I tried to bring that out... even when he is "surrounded by impending doom," as you said.
Vizzed Elite
Giving Ged and Eragon a Run For Their Money Since 1998
Affected by 'Laziness Syndrome'
Registered: 01-27-12
Location: Baltimore, MD
Last Post: 773 days
Last Active: 21 hours
12-14-13 02:28 PM

Mr. Zed is
Offline
Link
| ID: 941640 | 63 Words
Mr. Zed
Level: 76





POSTS: 1428/1811
POST EXP: 124151
LVL EXP: 3830756
CP: 2690.7
VIZ: 181053

Likes: 0 Dislikes: 0
Dragonlord Stephi
: Whether she misses or not is not the faact of tha matter Ms. Dragon is that no matt'r howw mach Lunias is ta pay far his crimes ... he still lived .. ( Troed to speak ike Hector Barbossa ) Hope you can read with tha prper accent ) .. Enlgish mixxed with .. a bit of scraggy vocal chords :3
Trusted Member
Affected by 'Laziness Syndrome'
Registered: 07-01-13
Location: Lost .
Last Post: 1499 days
Last Active: 422 days