Forum Links
Related Threads
Coming Soon
The Progression Of Games Over The Past Four Decades
01-22-17 07:25 PM
Eirinn is Offline
Link
| ID: 1326195 | 2545 Words
Eirinn
Level: 143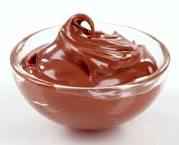 POSTS: 6813/7900
POST EXP: 1300417
LVL EXP: 35760210
CP: 69189.0
VIZ: 1825166

Likes: 1 Dislikes: 0
Before getting this article underway, allow me to be the first to point out that video games in one form or another have been around much longer than thirty years. Also the Atari VCS/2600 was not the first game system, nor was the Odyssey the home of the first video game. In fact, contrary to what many believe, Pong was not the first video game (don't believe everything you read on the internet, folks). And the roots of video games can arguably be traced back to the late forties, and definitely no later than the early fifties.

So yes, video games have been around in some capacity for at least sixty four years, possibly as long as sixty nine years. However that is not the focus of this article, rather this article aims to take a look at how the face of gaming has changed from the debut of the second generation to now.


Oh look! A square!
With the release of the Atari VCS (also known as the Atari 2600) gaming at home became more commonplace, so much so that many today think it was the first game console when in fact it was a part of the second generation of game consoles, preceded by the likes of the Magnavox Odyssey, the Phillips Odyssey (yep, two Odysseys), and Nintendo's own Color TV Game, among others. However the Atari VCS is where many of the biggest classics of gaming came to roost after leaving the arcade for their minimizing journey to your front room, and even some big titles that were made specifically for the system. Games such as Space Invaders, Pacman, Pitfall, and Missile Command played a big role in the dominance of the Atari VCS, though some would argue that Pacman was also part of it's downfall, but let's not go there.

The second generation of console gaming introduced some big improvements to the young gaming market, but the most notable was probably the introduction of game cartridges, though the games were all — by today's standards — laughably small, registering at roughly 4KB per game. To shed some light on that, Uncharted 4, one of 2016's most hotly anticipated games, was 50GB, or approximately 71,428.5 times larger than the average game on the average second generation console. But you use what you have, and the second generation of game consoles did just that — for better or worse.


Generation three. Or, "Hey, did you see that? It moved!"

Joking aside, the third generation of consoles ushered in numerous improvements, not the least of which being the ability to have scrolling backgrounds. Simply put, games prior to this generation usually took place on one screen, and in the games that actually had multiple scenes, when your character (or, quite often, your block) left the screen, a new screen was shown to indicate that you had moved to a new area — somewhat similar to how The Legend of Zelda worked, only without showing the actual transition. Now we could do fancy things like having side scrolling games that had actual backgrounds! Laugh if you will, but this was a big deal.

Then there were the graphics. People today try to romanticize the old days of gaming for the younger generation, but listen to an old fart (me) who remembers these days first hand: graphics were always a big deal in gaming, in fact, they were always the biggest deal, at least from generation three and onward. Read any game centered magazine and see how they raved about the graphics of the newest game even on eight and sixteen bit consoles.
Why were they a big deal back then though? Think about it this way: say you're listening to your favorite song, and it's good, but it sounds a little muffled. Then suddenly you realize that you have ear plugs in. You take them out and voila! It sounds much better now, right? Well that's what the move from blocks and lines to sprite based graphics did. Can you imagine saving Princess Toadstool from King Koopa when everyone and everything looked like a square and consisted of two or three colors tops, with solid color backgrounds? Suddenly seems a little less enjoyable, doesn't it?

And likewise, the big change that graphics improvements from generation two to generation three brought was the ability to actually see what was really going on. The end effect was incredible, and changed the world of gaming forever.

The audio was also vastly improved. Now instead of blips bloops and explosions, we had games with full musical accompaniment, as well as having a wide assortment of sound effects. Again, imagine hitting a Koopa with a fireball and hearing an explosion, or hearing an Atari VCS blip or bloop when jumping on a Goomba or picking up a coin. Bleh.

There were many more big improvements, such as a drastic increase in the average game's quality, and fewer broken games — though the latter would hang on desperately until at least the end of the fourth generation.


The colors, Duke! The colors! Or, "Wait, she's blonde?"

The fourth generation was ushered in largely by the Sega Genesis/Megadrive. Being released well before the SNES was, the Genesis made the NES look rather silly with it's tiny sprites and far more restrictive color pallets. Altered Beast served as a great demonstration of just what this console could do that the NES couldn't even dream of, and several other games came along to do the same, not the least of which being Sonic The Hedgehog, Golden Axe, Alien Storm, and even my own beloved Toejam & Earl. Bear in mind that some of these release date comparisons are region specific.

So with Sega showing us how they do what Nintendon't, we got into what is commonly known as the sixteen bit era, and our gamer minds were blown once again. It had only been a dream to see games looking this amazing just a year prior to this. Then one to two years later (depending on the region) the SNES was released and competition to see who could win the top place for game consoles in the market was on. And though off topic it may be, it's worth mentioning that Sega stood a real chance at taking the top spot in generation five if only they wouldn't have gotten so antsy.

But the smoothness of sprites and the increased smoothness in animation weren't the only notable improvements in the graphics with this new generation. Now developers had a much bigger color palette available to them, and with the increased power, they could also render more colors on screen at the same time. Also interesting was that Peach, or excuse me, Princess Toadstool actually had blonde hair instead of that brownish color that the NES showed us due to system limitations.

The sound also improved greatly, and this was one aspect that many argue the SNES never could rival the Genesis on, and I for one would agree. Regardless of which system had the better sound, both had taken a big step in audio quality from their eight bit counterparts. And as such we saw some even better effects and musical scores during this generation.

And once again we saw an increase in high quality games. It would be safe by most people's estimation to say that this generation was the pinnacle of the 2D gaming scene as consistent quality is concerned. Still had some broken games floating around out there though. Thanks shovelware.


Welcome to the third dimension. Or, "Wow, it looks so real...in a blocky sort of way."

Without a question the fifth generation was dominated by the Sony PlayStation, which offered us the first affordable mainstream chance to play truly 3D games. Outselling it's top competitor by 70,000,000 units, it paved the way into 3D console gaming, but it's top rival, the Nintendo 64 was not without it's merits as it too offered a quality and affordable 3D gaming experience, albeit with fewer games and inferior capabilities. Regardless of which side you were on, it had to be admitted that the entry into 3D on both sides of the market was good and showed us what gaming could someday be, and for the first time, we could believe it.

The jump to 3D was not only a huge improvement in the way the games looked — though that was an improvement that cannot be overlooked — but also in the way they functioned. Games now were not only easier thanks to being able to freely control the characters rather than being restricted to two planes, but also far more in depth due to being able to truly explore for the first time. Now we could walk, swim, climb, and fly, all in the freedom that three dimensional movement offered us. Prior to this generation all we really had was two dimensional movement, with top down games simulating three dimensions (though Sonic 3D Blast on the Genesis deserves recognition as a true 3D game), and as such we could explore, but secrets had to be hidden by means such as false walls, being placed so far out of the way that you shouldn't find them through normal gameplay, or the occasional foreground that covered hidden items. The move to 3D made it not only easier to hide things, but also more engrossing and challenging to find them. Now we had real space to explore and caves to spelunk (word of the day, right there), and so much more that we could only have imagined before. Games were finally coming into their own, and the world was starting to sit up and take notice, it was during this time that people began to realize that games weren't just for kids, and that they were a viable source of entertainment for all ages.

Additionally the fifth generation ushered in the better sound quality than we had expected, with the PlayStation taking the leap from chiptunes to full on music tracks thanks to it's disc format allowing it's games to hold actual audio recordings of instruments, as well as crystal clear voice recordings so that we could hear everything just as it sounded when recorded, no compression required. Though the latter was almost a curse with some games — looking at you, Resident Evil.

And at long last, broken games were a thing of the past! And if they weren't, then they were at least extremely rare. Not to mention the jump from games mostly being geared towards kids, to now being as much for adults as they were for their children. This was arguably the most pivotal and important moment in gaming history.


It only gets clearer from here. Or, "So THAT'S what they look like!"

With the launch of the sixth generation, we saw 3D gaming take it's first steps from infancy and blocks, to maturity and realism, and though they still had a long way to go, they looked truly amazing. For the first time graphics were so crisp and clear that we could see characters that not only looked human in shape and general appearance, but also looked fairly real. Granted no one was going to mistake screenshots of these characters for real people, but they certainly looked more like real people than the previous generation and it's fairly crude by comparison 3D renderings.

The new hardware also allowed for faster and smoother movement, as well as an overall clearer image. For those who understand pixels and resolution, the average PlayStation game ran at around 240p, while PS2 games tended to run around 480p (though at least one game ran at 1080i. Shocking, right?). For those who don't understand that tech babble, just say that the little dots on your television screen that make up the picture doubled. And with the average television back in those days putting out 420p, your PlayStation literally used half of the dots available, thus explaining why the images were a little blurry or smudged. The sixth generation corrected this problem however, and we could finally see clear images of our games, and man did they look good.

The power improvements of the sixth generation also afforded developers much more liberty, and allowed games to display considerably more at one time, plus drastically increased the draw distance (literally, how far from the camera things are before appearing on the screen). And though popping was still a real issue, it was a far less dominant and apparent one.

Oh yeah, and internet capabilities became a thing for most consoles. That could be worth mentioning, since it pretty much changed the face of gaming forever. But whatever, right?


Welcome to HD. Or, "Hey, they look real!"

The seventh generation brought with it yet another impressive leap in system capabilities, as well as appearance. Finally game characters looked like their real life counterparts, if slightly shinier. The resolution jump also made a significant difference for owners of HD televisions, with an increase from 480p to 720p and in some cases, 1080p.

But equally important was what the overall power of the systems allowed for, namely better draw distances, smoother gameplay, greater rendering, and an improved online experience. The changes from generation six to generation seven were extraordinary, and led to the creation of many great new possibilities and games that looked better than much of what we had imagined.


The here and now

The eighth generation was met with much skepticism and contempt. People claimed that these new machines were undesirable due to their limitations, but that didn't stop them from flying off the shelves. It was often stated, especially at the beginning of the generation, that no real differences were apparent between the two generations, but even a cursory glance at the two will debunk that argument.

The current generation brought with it a considerable increase in power, as well as an improvement in overall features and accessibility. This power has since been utilized by developers to bring to life games that could never have been run on the previous generation of hardware, giving us great and memorable experiences, and an increase in the quality of their products. And while the jump from the looks of games from last generation to the current one aren't as obvious as the previous generation's changes were, it must also be admitted that there wasn't nearly as much room for improvement, and that there is indeed a noticeable difference between the two in many areas both graphically and otherwise.


And so here we are, playing games that look, in some cases, about as real as we do, when only a few generations ago we were playing games that looked less real than the artwork of a middle school art class student. We're able to have experiences that never could have been imagined on those systems, and we're playing with people clear across the map. Gaming has come a long way and had an amazing journey as it did so. Who can guess where it could go if given another eight generations? At this point it's anyone's guess what it'll be like once generation nine is fully underway even. One thing's for sure though: I for one am looking forward to finding out.
Vizzed Elite
Review Manager
Affected by 'Laziness Syndrome'
Registered: 07-18-12
Last Post: 354 days
Last Active: 354 days
01-22-17 09:01 PM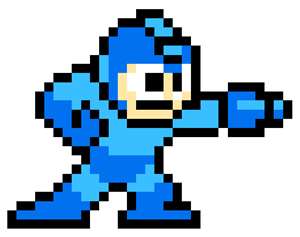 Oldschool777 is
Offline
Link
| ID: 1326206 | 190 Words
Oldschool777
Level: 82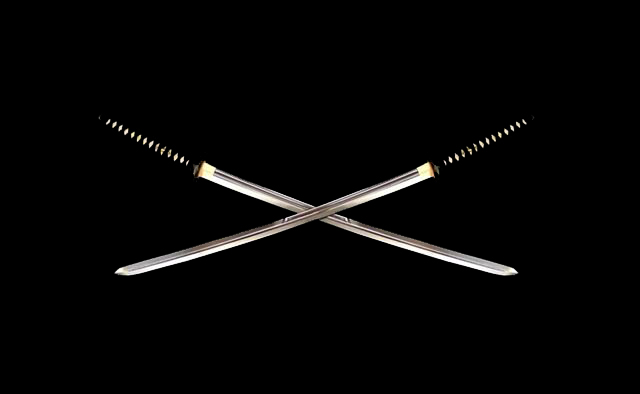 POSTS: 1796/2008
POST EXP: 124202
LVL EXP: 5051421
CP: 5372.6
VIZ: 153648

Likes: 0 Dislikes: 0
Back in my day,the graphics did not have to be hyper realistic,the sound did not have to be concert quality,most games focused on the fun. Now,yes,games had a bit of an artificial difficulty curve,due to lack of space. But when you consider that they were fun and it just made you want to keep going and forcing you to memorize how the attacks came,that made you a better gamer.

In my day,if you wanted to play the best or most recent games,you had to get off your butt,scrounge around for a little change,and go to either a store (in the 80's just about any store had at least one arcade game) or an arcade and you had to actually stand up and play. Now some were sit down games or if you were lucky,they had some high stools for you to use.

You kids and your fancy-schmancy PS4's and your X Box One's and your Nintendo Switches,lol.

Before anyone is confused by what Eirinn said in the beginning,there have always been coin operated entertainments. They were just physical in nature. Like the shuffleboard puck bowling games. That still is fun.
Member
Affected by 'Laziness Syndrome'
Registered: 01-07-11
Last Post: 543 days
Last Active: 481 days
01-23-17 04:52 PM

Lexatom is
Offline
Link
| ID: 1326356 | 76 Words
Lexatom
LunarDarkness2
Level: 116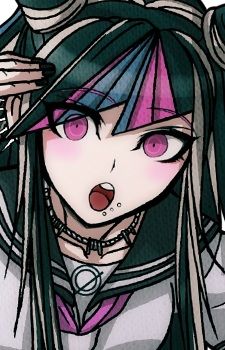 POSTS: 3741/5061
POST EXP: 329540
LVL EXP: 16951400
CP: 25866.0
VIZ: 657001

Likes: 0 Dislikes: 0
This is a very interesting article. I've always been interested in the history of gaming. I watched videos about each topic all the time, and it was pretty cool to see some old commercials and how they did things back then. And when I say back then I mean before you, Eirinn.
I have a quick question. What really DEFINES when a new generation starts? Would the Switch be the beginning of the 9th generation?
Vizzed Elite
Affected by 'Laziness Syndrome'
Registered: 07-30-13
Location: Knoxville, TN
Last Post: 193 days
Last Active: 58 days
01-24-17 09:14 AM
Eirinn is Offline
Link
| ID: 1326512 | 463 Words
Eirinn
Level: 143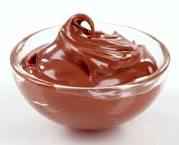 POSTS: 6817/7900
POST EXP: 1300417
LVL EXP: 35760210
CP: 69189.0
VIZ: 1825166

Likes: 1 Dislikes: 0
Oldschool777
: Right, I mean sure the quality wasn't like it is now, but the only reason is because it simply wasn't possible back then. I only came in with the Atari VCS and then NES, but I too recall a lot of it, and we enjoyed what we had. The better graphics that each new system offered were a huge selling point even then however, I mean look at Genesis vs. NES and how it dominated until the SNES came along to even things out. Then the PSX crushed them and the N64. Graphics have always been the biggest focus of a new console generation, except for the jump to 3D of course, though better graphics were a given with that transition, it wasn't the focus so much.
And there were certainly some gems from back in the day as well. I personally loved The Flintstones: The Surprise At Dinosaur Peak!, 10 Yard Fight, Little Nemo, and of course the Super Mario Games and Zelda. I could list so many more...
As for the really old ones I referred to, I meant games like "The Cathode Ray Tube Amusement Device" and "Bertie The Brain", " Tic Tac Toe" and the like. I've never heard of the ones you mentioned. Were they like the coin-op games in the old arcades? Not the arcade games, but like how they had coin-op pool tables and games and such besides the actual arcade games.
Lexatom
: Wow before me? Games are THAT OLD?? :p lol
Eh generations are a really arbitrary measurement system honestly; there is no means of actually determining how long one is. I've heard some say that the Switch will mark a new generation, and I could see that, but I personally think it should be considered generation eight still since it's possibly the only console that will fall into the ninth generation if we label it as such. I mean Nintendo releases every five years, while PlayStation and Xbox waited eight or nine years last time to release a new console, and with the Pro releasing last year I wouldn't be surprised if a PS5 didn't happen until 2022, which is when Nintendo will likely release it's next system if the Switch goes over well enough.
That said, Sega actually released multiple consoles (prior to the SMS) in the same generation, and then after the Genesis/Megadrive they did so again; Atari released the VCS/2600 and the 5200 in the same generation as well. So it's not always the case that a new console marks the beginning of a new generation, even when it's the second one released by it's company since the start of the last generation.
So I just used like a hundred and fifty words to say: I don't know.
Vizzed Elite
Review Manager
Affected by 'Laziness Syndrome'
Registered: 07-18-12
Last Post: 354 days
Last Active: 354 days
(edited by Eirinn on 01-24-17 09:15 AM)
Post Rating: 1 Liked By:
Lexatom
,
01-24-17 09:28 PM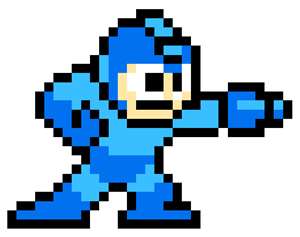 Oldschool777 is
Offline
Link
| ID: 1326603 | 45 Words
Oldschool777
Level: 82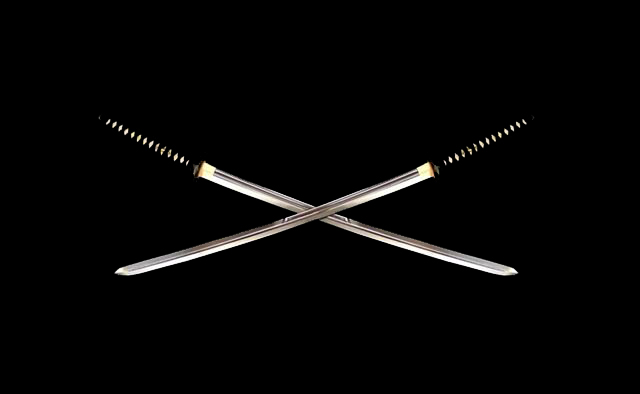 POSTS: 1801/2008
POST EXP: 124202
LVL EXP: 5051421
CP: 5372.6
VIZ: 153648

Likes: 0 Dislikes: 0
Of course the technology was not possible then,it was in its infancy. Hell a calculator would set you back a bit then. But as games increased in ability and scope,most games forgot how to make their product fun.
Let me post a couple of pics.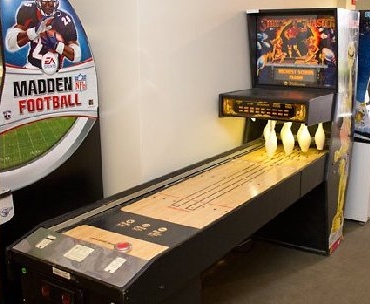 Member
Affected by 'Laziness Syndrome'
Registered: 01-07-11
Last Post: 543 days
Last Active: 481 days