I'm not really approving of this, considering how you're leaving our Progressive House, Big Band, Nightcore, and many other styles of music that are pretty influential.

Also, you noted dubstep to rip off original songs, of which it doesn't, because it's fully original, and it does contribute to the music world greatly. Remixes are probably what you were thinking of, but if you listened to dubstep, you'd actually learn to enjoy it, same with Progressive House, which is the most enjoyable version of House music, or what you would call "Techno" which is a gigantically different genre than Electronica, Dubstep, House, or Progressive House.

Also, the styling of the numbers is wrong for this game.

I'll update on what else though.
Crawl
King of all Magikarps
VIZZEDS GREATEST ZELDA FAN.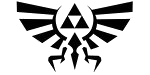 Affected by 'Laziness'

Position: Local
Since: 02-24-10
From: Dog Fort
Last Post: 2 days
Last Active: 50 min.