My best friends on here are pennylessz, Robert7, MegaRevolution1, big fat cat, jmc1097, Crono, geeogree, vizwiz123, BreakDown, the_casualty, Kaiser19, and LYNDZ88.

I know it's long, but I have like 150 people on my friends list, and a lot of them are close.

Phantom
King of all Magikarps
VIZZEDS GREATEST ZELDA FAN.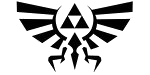 Affected by 'Laziness'

Position: Local
Role: Article Writer

Since: 02-24-10
From: Sydney, Nova Scotia
Last Post: 7 days
Last Active: 18 min.