Game's Ratings
Overall
Graphics
Sound
Addictiveness
Depth
Story
Difficulty
Average User Score
7.8
7
9
7
9
9
9
04-14-19 10:33 PM
lolid23 is Offline
lolid23
Level: 22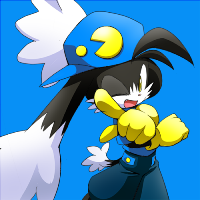 POSTS: 95/97
POST EXP: 39235
LVL EXP: 51775
CP: 4220.4
VIZ: 303946

Likes: 2 Dislikes: 0
Another review of a game developed by Compile Heart. Dark Rose Valkyrie is definitely a game with more fan service than others, I want to mention that with this review, I have written 4 reviews of games whose names or titles start with the letter ''D'' in a row, the last games I've reviewed were Death end re;Quest, Drive Girls and Deathsmiles...it's an interesting coincidence, more or less...Anyway, I think I don't have much to say for an introduction, so...let's begin.

Story: Dark Rose Valkyrie is one of the best games developed by Compile Heart when it comes to the story, comparing the story of Dark Rose Valkyrie with the story of Death end re;Quest, Dark Rose Valkyrie is on the same level, or it might even be slightly better in that aspect (I would give this category a 10 at best, actually). Asahi Shiramine, the main character, becomes the new captain of a special unit, Valkyrie Force, in order to fight the chimera, infected living beings (animals, humans...) turned into dangerous monsters. Valkyrie Force will be the most important unit to fight the chimera, and the Chimera virus is also another danger that threatens all humanity. At first, the story is relatively simple, but it gets more complex and interesting, it gets to a point where not only the game surprises you with a few moments and twists, but also makes you say ''I want to see what happens next!'' It really is a great story, I haven't played a game in the Tales of series before, but I guess this means that the Tales of games can have great stories, the story was written by Takumi Miyajima and...what can I say? He did a great job, it helps the fact that the game definitely takes itself seriously but not completely, it's never a serious and dark game to the point that it's gruesome or scary unlike Death end re;Quest, and that, is something I can appreciate, the story has it's funny moments or scenes but more than anything else, Dark Rose Valkyrie is a game with a great and serious story, I personally like the story a lot. Of course, the characters are also a factor, and I think that this game has a better cast than MeiQ: Labyrinth of Death, when it comes to characters, Dark Rose Valkyrie, in my opinion, has a better cast than other games developed by Compile Heart, and these characters...are more memorable, more likeable, and more developed than the characters in Omega Quintet and MeiQ, it's on the same level as Death end re;Quest and the Hyperdimension Neptunia franchise? I don't know, but what I do know is this: I like these characters.

Graphics: I mentioned Kosuke Fujishima in my last review, he designed the characters of Dark Rose Valkyrie and also drew the CG images, which look beautiful. Dark Rose Valkyrie has better graphics than other games published by IFI, and at the same time, many games have better graphics than Dark Rose Valkyrie...the game is definitely in the middle when it comes to graphics, even if we only consider Japanese games. Dark Rose Valkyrie looks better than all the Hyperdimension Neptunia games for PS Vita, for example, it also looks better than Omega Quintet which is also available for PS4, at the same time, Megadimension Neptunia VIIR, for example, looks better, the 3D models in Dark Rose Valkyrie look really nice, the lighting isn't bad, and some textures look great, more or less, overall, however, it kind of looks like a game that could run on the PS3 or Xbox 360, I can't deny that I kind of like how the game looks, but I would be lying if I said that the game pushes the PS4 to its limits, the game looks like an early PS3 game or something like that, which is another way of saying that it looks nice without being impressive, still, I like the graphics, and as I said, it looks better than Omega Quintet, which is something, comparing this game with Megadimension Neptunia VII (the original version I mean), Dark Rose Valkyrie looks as good, sometimes it looks better, and also in one or two ways it looks worse (it seems that the game has less bloom lighting effects, for example), overall, it looks nice...the 3D models are, along with the 2D art, one of the best things about the game visually, they look really nice, as I said, and...even the underwear (fabric) looks detailed...it looks better than the underwear in Omega Quintet and Gal*Gun Double Peace.

Sound: Dark Rose Valkyrie has amazing music at times, the boss themes are pretty good and overall, it's a great soundtrack, the boss themes, Prelude, Warrior's Thrill and Dark Side of the Force, for example, are great, Spirit Spark is another good normal battle theme, Remains is a slow and relaxing theme fitting for the dungeon where it's used, the main menu uses a piano theme that sounds really nice and a little beautiful (I think that it's a remix of a theme originally from Omega Quintet, that's interesting)...I can keep going. The sound effects are fitting, the battles are complemented by impact sounds, cries of pain, and even gunfire, I don't have complaints about the sound effects. The voice acting is almost phenomenal, at least, there is amazing English voice acting throughout the game and overall the voice actors did a pretty good job, Coo Franson is voiced by Cristina Valenzuela, Amal Franson is voiced by Sarah Williams, Yue Hiiragi is voiced by Erica Mendez, Kana Hazuki is voiced by Cherami Leigh...it's a great cast, and the acting is great and convincing, during serious moments, you can really hear the emotion in each line...Erik Kimerer, you did a great job as Asahi Shiramine.

Addictiveness: As an RPG, Dark Rose Valkyrie is totally functional, it must be said, however, that the interface can be intimidating for people who haven't really played RPGs or are newcomers of the genre, during a battle, there are a lot of commands or options to choose from (Attack, Charge, Arts, Ignition, Formation, Items...), it can be overwhelming, but trust me, it's not much worse than other RPGs and you can actually beat the game without using one or two commands, I never used ''Switch'' and ''Formation'', for example. The battle system is easy to use, in order to beat bosses, perhaps most characters will use Arts (special attacks) more than anything else, which use AP, there are also some powerful attacks which require two or more playable characters in order to be used, these attacks tend to be very powerful but also require more AP than other attacks (750 AP or more), Ignition is a state where the character temporarily has higher stats, however you shouldn't go too far with it, if a playable character uses Ignition too much, it will result in an excessive amount of fatigue, which is bad, the same thing applies if a character uses her split personality too much, basically, it's another game where the playable characters can enter into a powerful state or form, but if you go too far, it will be bad in some way. The game also features several interviews, throughout the game you are supposed to find a traitor in the team, but in my experience, it's not until the last interview in the game where you can really say which character is the traitor, for most interviews, I went with ''Specify No One'', and it seems that it wasn't a problem, it doesn't help that there is a limit to the number of questions you can ask...when you really have to specify the traitor (last interview), it's easy to tell which character is the Chimera reserve member, but still, it would be nice if you could ask more questions.

Depth: Supposedly, the game has more than 14 endings, Dark Rose Valkyrie is also a longer game than other games developed by Compile Heart and it can be longer than Death end re;Quest for example, those things combined make Dark Rose Valkyrie a game that offers a lot to see and do. I have seen only one ending, and I played the game for more than 80 hours.

Difficulty: Even on Easy, you will lose throughout the game, Dark Rose Valkyrie is perhaps one of the hardest RPGs I've ever played, some attacks are really powerful and there is at least one attack that can kill the playable characters in one hit (a one hit kill attack), even if you really level up your characters and upgrade your equipment, the game can still be really difficult, and honestly, the high difficulty of Dark Rose Valkyrie is something I kind of like, I like both easy games and hard games, Dark Rose Valkyrie is no exception.

If you are looking for a challenging RPG I can easily recommend this game, if you just want to play a turn-based RPG, this isn't the best choice, I recommend Dark Rose Valkyrie if you like hard RPGs and/or are a fan of games developed by Compile Heart, it's not the best RPG of all time of course, but yeah, I like Dark Rose Valkyrie, and as I've said before, depending on who you are, the fan service is another good aspect about this game...Dark Rose Valkyrie is another game that has clothing destruction, and eventually, every playable character can fight in just their underwear.
Member
Affected by 'Laziness Syndrome'
Registered: 04-09-11
Last Post: 2 days
Last Active: 8 hours
04-15-19 01:24 PM

pennylessz is
Offline
pennylessz
Level: 79




POSTS: 1741/1827
POST EXP: 82521
LVL EXP: 4526767
CP: 2262.9
VIZ: 76032

Likes: 0 Dislikes: 0
If we put just the gameplay in a vacuum, could you still recommend this? Also, is your next review going to start with a D?
Vizzed Elite
Affected by 'Carpal Tunnel Syndrome'
Registered: 02-10-10
Location: Within the wires.
Last Post: 2 hours
Last Active: 2 hours
04-15-19 01:48 PM
lolid23 is Offline
lolid23
Level: 22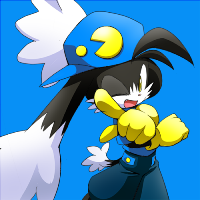 POSTS: 96/97
POST EXP: 39235
LVL EXP: 51775
CP: 4220.4
VIZ: 303946

Likes: 1 Dislikes: 0
pennylessz
: If by putting just the gameplay in a vacuum, you mean the gameplay without considering the fan service and stuff, then yeah, I can recommend it, the game works as it should and it's a fun game. Yes, Dark Rose Valkyrie, like many RPGs, is repetitive, but even so, I kind of like the game and, if you have experience with RPGs and/or like challenging games, I can easily recommend this.
Perhaps my next review won't start with a D, unless I begin with something like ''Developed by...'', the interesting thing is that there are a lot of games with some fanservice that start with the letter ''D'' at least there's that.
Member
Affected by 'Laziness Syndrome'
Registered: 04-09-11
Last Post: 2 days
Last Active: 8 hours
Post Rating: 1 Liked By:
jnisol
,