Forum Links
Related Threads
Coming Soon
Mark Cerny Says Generations Aren't Going Away
10-26-16 02:54 AM
Eirinn is Offline
Link
| ID: 1310239 | 904 Words
Eirinn
Level: 143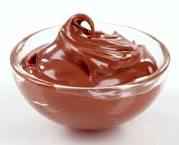 POSTS: 6408/7900
POST EXP: 1300417
LVL EXP: 35755676
CP: 69189.0
VIZ: 1825166

Likes: 0 Dislikes: 0
It's a confusing time in the game community, as the release of PS4 Pro and Xbox's Scorpio have made us all question whether or not we were seeing the end of console generations. And if you'll recall, I even made an article addressing this very thing and concluded that it was entirely possible if not probable. Adding to this conclusion was Phil Spencer's statement that Microsoft was indeed going to abandon console generations, and that the Scorpio was the first console in the process of doing so. It appears then that the conclusion I reached in my article
Are PS Neo And Xbox Scorpio Really Half-Step Consoles, Or Something Else Entirely?
was likely correct about Xbox. However Mark Cerny stepped up recently and boldly declared his and PlayStation's opinion on the matter, and it is in direct contradiction of Phil Spencer and Xbox's opinion.
Two different futures foreseen
In a recent interview, Mark Cerny said "I believe in generations. Generations are a good thing. So, philosophically we believe in them. We believe they continue, and this is a mid-generation release." He also said "We don't believe that generations are going away. They are truly healthy for the industry, and for the gaming community. It's just that the objectives for the PS4 Pro are quite different."
Whereas again we have Xbox executives, Spencer included, saying plainly that console generations are going away. Now admittedly this is each company speaking for their particular plans, but it will build quite the odd gaming industry setup if we see a new Xbox every year (and that's what we're seeing with S and Scorpio) or two, and PlayStation with a new console every five to eight years.
Now it's of note that Xbox is saying that the One/S will play all of the same games as the Scorpio as we discussed in the article linked above, but it's also of note that while they may mean that, they've already broken that promise. They said the Scorpio would not have any exclusive games, but they also say that the Scorpio will support VR games while the One/S will not. They reconciled these statements by adding later that they didn't see VR games as console games, even though they will be running on consoles.
So in short the Scorpio
will
have it's own exclusives, or rather, games that the One/S cannot run, but it will support all One/S games, much like mobile phones and PCs.
So while we have PlayStation possibly planning hardware refreshes mid-generation from now on, we also have Xbox planning hardware iterations every year or two. This won't likely stay the case for long. The likely scenario is that PlayStation or Xbox will have to concede their vision and embrace the other's in order to stay afloat. Again, it is technically possible to support both, but it seems unlikely.
And admittedly both have their pros and cons, but I for one see generations as a must for consoles simply because they offer a simplicity and reliability that annual or biannual hardware iterations do not, namely that we can count on generations not to force us to upgrade for several years which gives us affordability and less hassle. While on the other hand, iterations allow console gaming to progress at a much more rapid pace and potentially eliminate that awkward phase of UI tweaks and system patches to finally reach the experience originally intended.
A happy compromise would be new hardware iterations every three years, and ensuring that no games whatsoever would be made to run on the new iteration that would not run on the old one (like PS4 Pro), while also making sure that the next iteration's games ran on the second iteration system but not the first. So simply, systems one and two share games, and systems two and three share games, but systems one and three do not. This way we get cutting edge technology for spec enthusiasts, and affordability for the rest of us.
But wait, there's more!
Let us not forget Nintendo, who with the announcement of the Switch have shown themselves to be alive and back in the game. They seem to be keen on generations as well as PlayStation, even if they haven't spoken out on the matter yet. They've remained faithful to five year generations, and thus strike a sort of middle ground between Xbox's extremely frequent refreshes and PlayStation's infrequent generations. It seems still that these two fully plan to keep generations going, and as such Xbox is going to look awfully conspicuous out there with a new system every twelve to twenty four months (at the current rate). This could prove a huge selling point for Xbox, or an even bigger disaster than the launch of the Xbox One.
To clarify once more, true annual or biannual iterations would slowly phase out compatibility with older consoles, and as such every one to four years (probably one to two years for annual, and two to four for biannual) you would need a new console to enjoy every new game released, though some would likely still be compatible. Meanwhile generations would ensure that you could play consistently for several years without need of a new console. Think of it as PC and mobile gaming's setup versus classic console setup.
So what's your opinion? Are generations the way to go, or should PlayStation and Nintendo also embrace annual or biannual iterations?
Vizzed Elite
Review Manager
Affected by 'Laziness Syndrome'
Registered: 07-18-12
Last Post: 353 days
Last Active: 353 days
10-28-16 08:58 PM

Uzar is
Offline
Link
| ID: 1310718 | 103 Words
Uzar
A user of this
Level: 129





POSTS: 5264/6433
POST EXP: 345123
LVL EXP: 24600094
CP: 25813.9
VIZ: 545017

Likes: 0 Dislikes: 0
I think generations are still the way to go. With how pricey consoles and games are, you better at least get 4+ years of entertainment out of those puppies. Annual and Biannual iterations will only help gaming go down the toilet on all fronts, save for the PC. Some traditions don't need to be removed, roughly 5 year console generations are one of those.
I really hope that the PS Neo and the Xbox Scorpio show them that getting as greedy as they are isn't exactly what us consumers want.
Excellent article by the way, Eirinn. I really liked reading it.

Vizzed Elite
I wonder what the character limit on this thing is.
Affected by 'Laziness Syndrome'
Registered: 06-03-13
Location: Airship Bostonius
Last Post: 200 days
Last Active: 171 days
10-28-16 11:58 PM
Eirinn is Offline
Link
| ID: 1310744 | 77 Words
Eirinn
Level: 143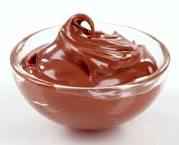 POSTS: 6426/7900
POST EXP: 1300417
LVL EXP: 35755676
CP: 69189.0
VIZ: 1825166

Likes: 0 Dislikes: 0
A user of this
: I agree, generations are the way to go still. I have no problems with mid generation refreshes (though I'd prefer they not exist), but this iteration stuff Microsoft is talking about is just insane man. Far too pricey and confusing for consumers. Especially if compatibility varies by game like with mobiles and PC.
In short when Cerny said generations are healthy for the industry, he hit it on the head I think.
Vizzed Elite
Review Manager
Affected by 'Laziness Syndrome'
Registered: 07-18-12
Last Post: 353 days
Last Active: 353 days
10-29-16 06:40 AM

Mynamescox44 is
Offline
Link
| ID: 1310760 | 532 Words
Mynamescox44
Level: 88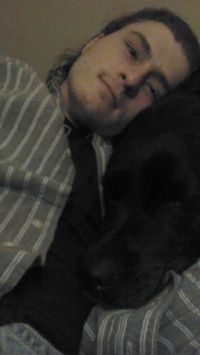 POSTS: 2193/2606
POST EXP: 337308
LVL EXP: 6597838
CP: 48128.6
VIZ: 560851

Likes: 0 Dislikes: 0
I typed out a close to 600 word reply for this once already, so I'll be sure to Copy this time before trying to submit it lol (and will try to summarize).

Keeping the "Generations" method is definitely a better way to go in my opinion. If it wasn't for console exclusives, there's virtually no reason for a gamer to stick with console gaming if they tried to do (bi)yearly iterations. PC's have always been the go to for someone who always wants the absolute best possible performance out of their games, and even the Iterations method of releasing consoles won't be able to keep up with it, although it might lessen the gap between them. I've always been a Sony console owner, so I really hope they keep to their word about staying course, and Microsoft ends up realizing this probably isn't the best of ideas.

The whole point of playing on consoles is that you're all but guaranteed to get 4+ years of reliability out of the system. As a console's lifespan goes on, the games for it will improve in performance anyway, so there's little point in pumping out new hardware this often. Not only does it dig even deeper into the consumer's pockets, but it will also cost the companies more to be constantly investing into the development of the new hardware.

My biggest issue with this idea is the lack of compatibility between the iterations. As consoles are now, during the first year or so of a new consoles release, most games will still be released for the last generation, allowing people with less income (or just those who wish to see how well the system does before dumping a load of cash into it) time to keep playing new games. If this idea were implemented, not only would that disappear, but every other new iteration would require new hardware to play the games being released. So if anyone wants to play a game released 2 1/2 + years ago, they would need two individual systems hooked up, or at least the add-on that hooks up to the actual generation system attached individually to play different games (I haven't looked into how these iterations would actually work). My point is a lot of gamers will be put off by the lack of compatibility, either from needing separate hardware to play "same generation" titles, or the fact you'll have to research what games work with what hardware before you even attempt to buy them, and that's completely ignoring the fact you have to spend tons of cash just to keep up with the iterations.

Even if I wasn't a broke chump, I could not get behind this idea. If this came to pass, I would completely abandon the console market altogether, since they would just essentially be trying to copy the PC market / business plan anyway. If they want to be more like the PC gaming world, might as well just switch over to the ones who have already been doing it successfully for over a decade. I mean, am I the only one who has ever heard the phrase, "If it ain't broke, don't fix it"?
Trusted Member
Affected by 'Laziness Syndrome'
Registered: 11-28-12
Location: Ohio
Last Post: 791 days
Last Active: 9 days
11-19-16 06:23 PM
Pokemonfan1000 is Offline
Link
| ID: 1315618 | 20 Words
Pokemonfan1000
Level: 51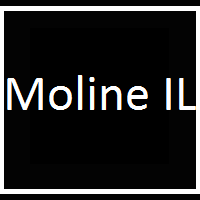 POSTS: 382/957
POST EXP: 48442
LVL EXP: 953874
CP: 2088.1
VIZ: 1200

Likes: 0 Dislikes: 0
Generations should be kept. Having a lifecycle similar to the Xbox 360 would probably turn people away after some time.
Perma Banned
The only user so far in the 309 and 563 area codes currently active on any acmlm based board (save for smwcentral.net and Lespna1) If you want to dispute this claim, feel free to PM me.
Affected by 'Laziness Syndrome'
Registered: 10-20-16
Location: Quad Cities
Last Post: 788 days
Last Active: 788 days