Forum Links
Related Threads
Coming Soon
Are PS Neo And Xbox Scorpio Really Half-Step Consoles, Or Something Else Entirely?
07-26-16 03:34 AM
Eirinn is Offline
Link
| ID: 1290230 | 1276 Words
Eirinn
Level: 143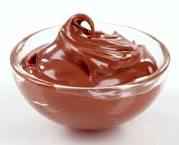 POSTS: 5943/7900
POST EXP: 1300417
LVL EXP: 35755664
CP: 69189.0
VIZ: 1825166

Likes: 1 Dislikes: 0
The Future Is Now 2017...Possibly

So recently Sony announced that PS Neo was a real thing, much to my disliking, but we all knew it was coming, right? What we may not have known (or at least not my fellow PlayStation fanboys) was that Xbox had something similar planned. Indeed it appears that both companies have been planning this for a while. Funny how they compete yet always make similar moves such as releasing new consoles the same year every year, and now introducing a half-step console between generations. Are we sure they aren't conferring with one another?

Anyway back on point.
The PS Neo seems to be a harmless improvement to the PS4 and a completely optional upgrade. This is simply a mid-generation step to ensure that everyone can enjoy the quality they enjoy, and to ease the restlessness of high end game fans waiting for the PlayStation 5 and it's inevitable power increase. Or that's how it seems for now, but is something bigger at play here?



A Half-Step, Or A Whole New Direction?

Recently we were informed by some random guy on a famous podcast whose name eludes me (sorry random guy!) that he had dinner with Shuhei Yoshida himself. Apparently during the course of this dinner he asked Shehei about when the PS5 would happen, and Shuhei replied along the lines of "You mean IF it happens".

Well, being the skeptical gamer that I am, I immediately went against the popular opinion that Shuhei was saying there may not be a PS5. Rather I took it as a simple "don't count you chickens before they hatch" sort of logic. After all, there's no telling what might transpire between now and 2018 (or personally I would guess 2020 or later) or whenever the PS5 would be scheduled for release. However a month or so after the PS Neo was officially announced, I began wondering...

Before I get ahead of myself, it may bear mentioning that Phil Spencer said of Xbox that they might do away with traditional console cycles entirely and embrace a method more akin to mobile phone production which releases a new model every year instead of waiting five to eight years. This reasoning is ridiculous though, right? Well, yes, unless you make it a new console upgrade every three years instead of every year...
See where this is going yet?


Since we've already established that Sony and Microsoft seem to be on similar wave lengths with console production timelines, it stands to reason that Sony has also considered this option before, don't fool yourself into thinking they haven't. PlayStation always manages to stay one step ahead of the game and that of course involves thinking of all possible routes that they can imagine. Then we have yearly cycles for almost all forms of tech, from telephones to televisions, from and yes, even computers. Notice how two of those forms of tech include a heavy focus on games these days? As such, it's entirely possible that Sony has sensed that if they want to remain relevant in gaming that they had best catch up with the times by embracing more frequent release cycles like other forms of tech have to ensure cutting edge quality at all times.



So What Would That Mean For The Console Gamer?

The first thing those of us fighting this concept want to throw out in an argument is "but affordability is one of the things keeping consoles relevant" and the next thing we want to throw out is "being on an even playing field with everyone else is a big part of console gaming's appeal" and yes, both are true. However, Sony and Microsoft seem to have found a solution to these problems, and believe it or not, it's a solution that mobile gaming has had all along.

You see, new phone models come out each year, but with very little - if any - exception you won't find a game released that won't play on last year's model. In fact, your 2015 phone - assuming it's a higher end device - probably won't have trouble running the biggest mobile games of 2017, and will in fact run most games made until probably 2019 or later.


Know what other market works that way? Computer gaming. In fact, computer gaming holds the key to the second issue: a level playing field. You see, if you buy a quality computer game you'll find options for resolution settings and the like. This is to ensure that you can run this game with cutting edge graphics on a new computer, or lower settings on an older computer, and so make for an experience that any modern computer gamer can enjoy.

Sound familiar? No? How about Andrew House saying that any game for PS Neo will run on PS4 as well, but on PS Neo it'll run at 4K instead of 1080p and be "an awful lot prettier"?


So we have Phil Spencer saying Xbox may do away with "traditional console cycles" and embrace a model similar to mobile gaming with yearly releases just a few months prior to revealing their half-step console that releases three to four years later instead of five to eight years like a...how would you say it... Oh yeah, traditional console cycle.

Then Shuhei and Andrew saying all PS Neo games will run on PS4 as well (kind of like the mobile market) but also they will run with higher graphical fidelity on the newer of the two, kind of like the computer market.

And did I mention that one reason Sony said they did not talk about Neo at E3 was because they learned from PS4's launch that people expect a product to be available right when it's announced? And that this was largely due to how Apple had perfected the "available now!" brand of marketing with their products (like iPhone)? No? Well I probably should have.


So now we have Xbox and PlayStation both taking notes from mobile development, as well as pulling moves similar to the Computer market, so could it be that we indeed are seeing a new era in console development? Could PlayStation Neo and Xbox Scorpio be the beginning of a new type of console release method where you only have to upgrade every six years, but you have incentive to upgrade every three years if the newest and prettiest tech is what you want? It's possible.



In Closing...

If I haven't made this clear yet, what this new model would work like would be as follows:
•2013 - PS4 (runs PS4 and PS Neo games)

•2016/2017 - PS Neo (runs PS4, PS Neo, and next model's games)

•2020/2021 - PS Katana (runs PS Neo and PS Katana games, but not PS4, nor does PS4 run Katana games)

Don't ask why I chose Katana as a name. I have no clue. But the above should clarify any confusion left as to how this could work. So indeed the Neo would be optional and so would every second system, but the mandatory upgrade would happen every six to eight years just like it is now. It could work, and it would keep from alienating anyone, but it would add a little more complexity to picking games as you would then need to know what games ran on your particular console, kind of like (forgive the reference) the Toys to Life market. I just hope if they do this, they stick with numbers to keep distinguishing which came first easy.

But what do you think? Will this happen? And would it be a good thing or a bad thing if it did?
Vizzed Elite
Review Manager
Affected by 'Laziness Syndrome'
Registered: 07-18-12
Last Post: 353 days
Last Active: 353 days
Post Rating: 1 Liked By:
Spicy
,
07-26-16 06:18 AM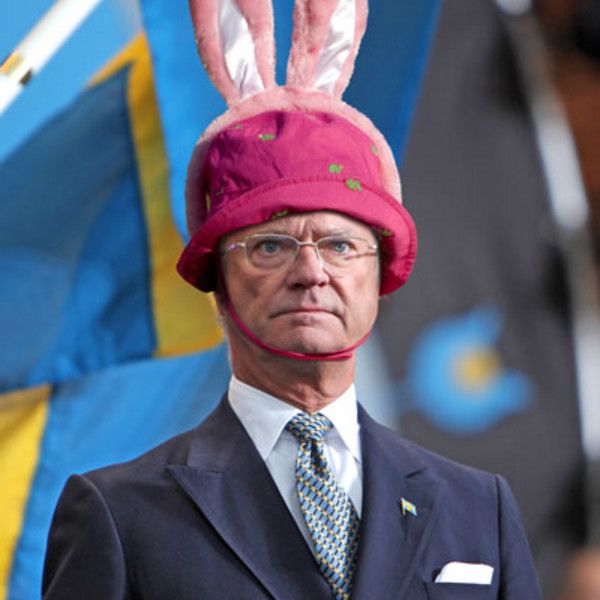 Zlinqx is
Offline
Link
| ID: 1290259 | 362 Words
Zlinqx
Zlinqx
Level: 111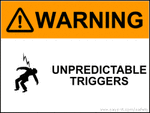 POSTS: 3278/4552
POST EXP: 636515
LVL EXP: 14486045
CP: 51516.1
VIZ: 645347

Likes: 0 Dislikes: 0
Personally this isn't something I can say I really like or would approve of. A reason I've been a console gamer is the low INITIAL cost of a console. There's also a lot of console exclusive games I buy the Playstation consoles for. Now if a console release cycle like this is adapted I'd just see that as less reason to keep being a console gamer. One of the key things most people like about consoles is that its games are built specifically for that console. It'll usually be optimized specifically for it meaning one won't have to tinker with graphical settings like you would on a computer and generally allowing for more ease of play. Having two different versions of a console means developers are going to have to release versions for both of their games. Meaning it could risk them being put together more sloppily and simply the PS4 versions of games to be left in the dust if enough people upgrade to the Neo or vice versa.

While they're saying these upgrades will be optional I have my doubts and I get the feeling as time goes on they'll want to do everything they can to get people to upgrade to the point of possibly even locking content from older consoles. I feel like this is just another thing showing that as time goes on there's going to be less and less reason for me to remain a console gamer. If it weren't for certain console and ps4 exclusive games such as Kingdom Hearts 3 or The Last Guardian I'd likely have made the switch already. The cost of a decent gaming PC is usually off set by the fact that it has access to much better sales and game prcies with how many different game selling services compete with each other. On consoles there is only one meaning they don't really have to worry about the price they sell games at. I also would not having to worry about things like backwards compatability. Meaning that at least for those who buy a lot of games like me, there's not going to be a big difference in cost anymore.
Global Moderator
Forum Manager
Affected by 'Laziness Syndrome'
Registered: 07-21-13
Location: Swooden
Last Post: 48 days
Last Active: 28 days
(edited by Zlinqx on 07-26-16 06:20 AM)
07-26-16 02:07 PM

EX Palen is
Offline
Link
| ID: 1290302 | 211 Words
EX Palen
Spanish Davideo7
Level: 115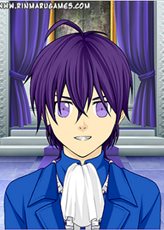 POSTS: 3023/4991
POST EXP: 875839
LVL EXP: 16699089
CP: 130068.4
VIZ: 8022936

Likes: 0 Dislikes: 0
They want to give the players better graphics? Isn't the VR taking care of that already, or is Sony foreseeing the VR will be outdated by 2017?

If PS4 can run Neo games, then I won't upgrade it. I don't play online, nor I do care of having even better graphics than what the PS4 already offers. It's totally useless for me, and unless Sony starts releasing very few new games for it like it's doing for the PS3 right now I definitely won't be upgrading.

If they have backwards compatibility from the get go and the previous "generation" can run their games as well, then it's a half-step. Generation 8.5, if you want to call it that way.

I applause that Sony saw the need of having backwards compatibility, and while it's impossible for the PS4 to have it regarding the PS3, at least they learned from their mistake. How many times we see companies not learning from their mistakes...

Anyway, let's see how the Neo stands in terms of price. With the PS4, the VR and the Neo sharing the market my job as Sony Manager will be more stressful than ever some players will have a hard time deciding, and the price will be the most crucial factor.
Local Moderator
Game Guide Manager, Content Adder
Affected by 'Laziness Syndrome'
Registered: 07-03-13
Location: Barcelona
Last Post: 1 day
Last Active: 26 min.
07-26-16 03:41 PM
Eirinn is Offline
Link
| ID: 1290312 | 676 Words
Eirinn
Level: 143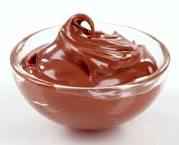 POSTS: 5951/7900
POST EXP: 1300417
LVL EXP: 35755664
CP: 69189.0
VIZ: 1825166

Likes: 0 Dislikes: 0
Zlinqx
: Well like I said, this method would have no impact on console cost if executed properly like it's being advertised. In fact if you were willing to stay a half step behind, it would dramatically lower the initial cost as by the time the next console comes out (the one I labeled Katana) PS Neo would likely be $300 or less instead of $400 or more, meaning you could upgrade to a Neo and still play ALL new games. Or you could pay $400 and be set for the next six to eight years just like you are now. The price actually comes out the same really unless you want it to cost more by purchasing every single upgrade. And it appears that the resolution/graphics settings are automatically set for you, like the game detects which system you're using and outputs accordingly. I could be wrong though as there isn't much info on it yet.
With that said, I'm not the least bit happy about Neo or Scorpio, but I do see that people are becoming disgruntled over the current setup as the tech industry is moving too fast for a six to eight year cycle console to keep up. Three years is pushing it even, but it's much less noticeable at least. And if consoles are to stay relevant with everyone getting all tech crazy these days, it's likely the best route for them. If I had it my way though we'd stick with the current setup and just let the tech nuts either wait or buy some new and prettier half-step system each gen to tide them over to the PS5/6/whatever. I do wonder if that model can last though.
EX Palen
: Neo is something that has been in the works for a few years now actually, and in fact they polled PlayStation gamers asking if they would be interested in an upgraded PS4 and apparently they said yes. I'm not too keen on it, but I rarely agree with the masses on much of anything honestly.
Neo is definitely a half-step in the sense that it runs PS4 games and only PS4 games (despite how I worded the article) there are not supposed to be any games made for the Neo, which is why many people have called it PS4.5 or PS4K. Basically yes it's just a prettier PS4 for people that need the newest and best technology. I do think it could be a new console entirely in the fact that if they chose to, they could easily make the next PlayStation console (PS5 or whatever you call it) allow it's games to run on both the new one and Neo. And in the end it would probably make the transition from one generation to the next a more smooth one for developers meaning more games available from launch, with the one drawback on games being that multigen would likely be more rare so when the PS5/whatever came out, the PS4 would stop getting games much more quickly than PS3 has since the 4's launch.
Yeah the price is something I'm wondering about as well. I don't expect it to be $400 or less since the PS4 is between $300 and $350 depending on where you buy it right now, and a system with enough power to output 4K resolution instead of 1080p would likely cost much more than PS4 as they would have to offset the cost of production. Those extra powerful parts cost them more money after all, and as a company they have to turn a profit, especially on an optional upgrade. And when it boils down to it, even if this is the beginning of a new model for the industry, it's still an optional upgrade and we won't likely see another console after it until 2020 at least. I don't see Sony burning PS Neo adopters by making their system obsolete in less than three years.
I do see them making you have to work like a dog to keep up with them though
.
Vizzed Elite
Review Manager
Affected by 'Laziness Syndrome'
Registered: 07-18-12
Last Post: 353 days
Last Active: 353 days
07-26-16 03:56 PM

m0ssb3rg935 is
Offline
Link
| ID: 1290314 | 67 Words
m0ssb3rg935
m0ssb3rg935
Level: 100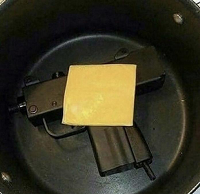 POSTS: 1070/3547
POST EXP: 278481
LVL EXP: 10260025
CP: 21183.2
VIZ: 313453

Likes: 0 Dislikes: 0
So this would be the equivalent of the expansion pack for the n64, or more like the 32X adapter/Famicom Disc System/n64 DD...? I think it would be a huge mistake for them to start putting out expansions for existing consoles, personally. There's something that has yet to be brought up in this conversation: third party game development.

Also, PlayStation Katana has a really good ring to it.
Administrator
Social Media Manager; User Manager
Token Clueless Guy to Make Others Look Smarter
Affected by 'Laziness Syndrome'
Registered: 03-09-13
Location: Tennessee
Last Post: 5 days
Last Active: 1 hour
07-26-16 04:37 PM

EX Palen is
Offline
Link
| ID: 1290330 | 177 Words
EX Palen
Spanish Davideo7
Level: 115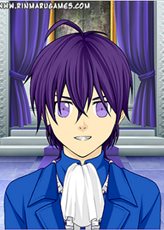 POSTS: 3024/4991
POST EXP: 875839
LVL EXP: 16699089
CP: 130068.4
VIZ: 8022936

Likes: 0 Dislikes: 0
Eirinn
: Ah, now it makes sense. Instead of releasing a Slim version like they did with PS3 (maybe PS2 as well?), they do something different and release this Neo. Well, coming from Sony, it's like Tekken and the game upgrades, so it does make kind of sense if you think beyond common logic. Also, I've noted that the PS4 is easier to carry around than the PS3 Slim, so it's natural they had to search for other fields to "upgrade" the console.
And well, I recall how Sony only started making profit from the PS3 several years after its inception in the market, so if they want to make profit from all their three current home consoles they will share the market for at least 2-3 years, which gets us to that 2020 you're talking about.
It will be kind of interesting to see how these upgrades to the PS4 affect Sony's console development for the Katana, specially VR.
And how awesome would it be if the upgrade to the Katana was to be named Hattori Hanzo
Local Moderator
Game Guide Manager, Content Adder
Affected by 'Laziness Syndrome'
Registered: 07-03-13
Location: Barcelona
Last Post: 1 day
Last Active: 26 min.
07-26-16 08:58 PM
Eirinn is Offline
Link
| ID: 1290390 | 368 Words
Eirinn
Level: 143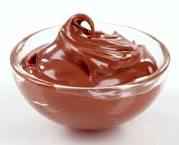 POSTS: 5955/7900
POST EXP: 1300417
LVL EXP: 35755664
CP: 69189.0
VIZ: 1825166

Likes: 0 Dislikes: 0
m0ssb3rg935
: Well sort of. IF it's just a half-step and won't play PS5 games then yes and no. Yes it would play games in a way that looked better (expansion pak) but no it won't lock games behind the upgrade like 32x or even some games with the expansion pak, as you will be able to play all games on either system, it's purely a graphics issue. Like playing a game on PC where you can make it look better or worse depending on your PC power, or again like we said, games that ran without the expansion pak or with it for better looks.
Since it isn't locking games behind an add on device I think it could work, but can and will are two different things. And as for third party developers, some have complained, or rather a retired one said it was lunacy. Lol But I suppose it's no different than PC development. And if gamers continue to buy and play on the systems then developers will doubtless deal with it. When in the game development business you go where the sales are after all.
Also thanks. They should hire me for these things. Katana > Neo.
EX Palen
: Yeah if this
r
eplaces the slim version then it'll be the first PlayStation console to never get a slim model since PSX had the PS1, PS2 had the slimline, the PS3 had a slim model, and even the handhelds have had slim models. However they did say that they made the PS4 with the power supply they did because it would allow for a smaller slim model than a larger cord would have. So they at least planned on a slim model originally, but that may not be the case now.
As for profits they said the PS4 only started pulling in profits this year, so apparently the three year mark is pretty typical of when profits come in which would indeed mean 2020 would be when Neo started turning one.
As long as the console and game quality remain the same or improve I'll be happy in the end.
It would also be cool if they named it Katana now. Just sayin'.
Vizzed Elite
Review Manager
Affected by 'Laziness Syndrome'
Registered: 07-18-12
Last Post: 353 days
Last Active: 353 days
(edited by Eirinn on 07-26-16 09:37 PM)
07-27-16 02:29 AM

Mynamescox44 is
Offline
Link
| ID: 1290470 | 212 Words
Mynamescox44
Level: 88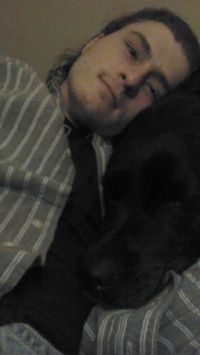 POSTS: 1438/2606
POST EXP: 337308
LVL EXP: 6597836
CP: 48128.6
VIZ: 560851

Likes: 1 Dislikes: 0
I'm not really a fan of this idea at all. I have always preferred consoles to PC gaming, and the cycle of their release plays a big part in it.
It really comes down to all the little details like backward compatibility, price, and how developers end up handling this type of set up, at least for me personally. I always loved the fact that consoles were designed specifically to run what they do, and you didn't have to worry about anything becoming "outdated" until the release of the next generation.
I would also like to say that it's pretty typical of games in a consoles lifespan to generally increase in what the system is capable of running as the developers become more familiar with it, so is this really a big enough step up from that to warrant an entirely new ( half ) console? I mean every thing from the PS1 to PS3 ( using Sony as an example ) has had the games on the system improve in graphics as it's life span progressed, so if graphics are the main concern, how big of a step up is this really going to be?
I don't like it, but it's not like my opinion really matters, now does it?
Trusted Member
Affected by 'Laziness Syndrome'
Registered: 11-28-12
Location: Ohio
Last Post: 791 days
Last Active: 9 days
Post Rating: 1 Liked By:
Eirinn
,