Final Fantasy XIII - Love It or Hate It
Game's Ratings
Overall
Graphics
Sound
Addictiveness
Depth
Story
Difficulty
Average User Score
8.2
9
8.7
4.3
3.7
8.7
5.3
04-30-16 08:25 PM

Mynamescox44 is
Offline
| ID: 1267068 | 1709 Words
Mynamescox44
Level: 90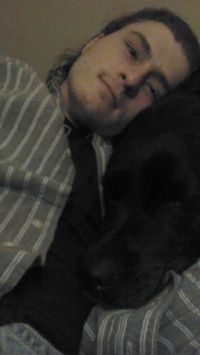 POSTS: 705/2608
POST EXP: 337383
LVL EXP: 7026426
CP: 48338.2
VIZ: 566775

Likes: 1 Dislikes: 0
Final Fantasy 13 has generally been received as a Love It or Hate It game. I personally love the game to death, and thought it deserved a positive review on the site. Despite it changing the Final Fantasy formula (people's biggest complaint), the game did everything it tried to do extremely well. That being said, if you love the open-world aspect of the franchise, this game may turn you off a bit. It also changed the combat system entirely, which many saw as a downside. It was the first of the series released for PlayStation 3 and I'm pretty sure the first for other consoles since FF7 and after being exclusive to Sony consoles. Now on to the review.

Graphics - The graphics are hands down top notch. The many FMV's this game presents look breathtaking, and there are plenty of them to go around. Every character looks as real as modern systems could provide, even outside of cut-scenes. During my play through, I literally stopped at places for 15+ minutes at a time just to take in how gorgeous every thing was. Some of the back grounds off in the distance look better than real life, no joke. One of my favorite areas is the Sunleth Waterscape, which is a beautiful rain forest full of vibrant colors. The characters look phenomenal, and even their hair blowing in the breeze looks as real as can be. Every detail in the game down to the nuts and bolts of each weapon look amazing. In one area, there is literally a giant way off in the distance, and you can clearly make out what monsters he's picking up to eat. The game could not possibly be more visually stunning. The Graphics get a 10 / 10.

Sound - The sound is on the same level as the graphics. This is by far my favorite OST (original sound track) for any video game. Every single track is beautifully composed, and gives the perfect ambiance for what it's paired with. A nice addition to the sound track this time around is a lot of the tracks have vocals. The way they're sung, it can be ignored and take nothing from the song if you don't like the lyrics, which is amazing they pulled off. The battle music is among my favorite tracks of the entire game. The orchestra plays an intense melody, and the boss battle music is epic. My other favorite aspect of the music is the tracks used in the FMV's, especially the ones used in reference to the main love story of the game. They're incredibly touching and made you connect with what the characters were feeling. Now the sound effects. The effects used in the game were mostly what you'd expect. By modern standards, they weren't really anything special. That being said, no corners were cut either. For the quality and the
amazing
 sound track, the Sound gets a 10 / 10.
Addictiveness - I have played through this game start to finish about 15 times. I adore everything this game has to offer. I love the new Paradigm combat system. Every player has "roles" they specialize in, and these roles have different strengths in combat. Commandos are made for simply dealing as much damage as possible. Ravagers are there to build Chain Gauges (more on those soon), Sentinels are tanks which draw attacks and take reduced damage, Synergists cast buffs on the party, Saboteurs cast de buffs on enemies, and Medics take care of all the healing aspects. You have 3 party members at any given time, and can set up to 6 pre-determined combinations of roles to switch between mid-fight on the fly. Also all combat takes place in real-time, which is another welcome change in my opinion. There's also a feature using collected items from chests and enemies to level up individual weapons to make them stronger, which can become an obsession to master. The Chain Gauge system is hard to explain, but easy once you understand it. Every enemy has a Chain Gauge with a certain limit to it, and a Chain Resistance. Everything that causes damage will raise the Chain Gauge, Ravagers much more so than anything. The Chain Gauge also slowly (or quickly, depending) depletes as time passes. If you manage to raise the gauge to an enemies limit, they enter a "Stagger" state, in which they take highly increased damage, and almost always have their attacks interrupted by your own. This state doesn't last long, so harder fights tend to center around cycles of staggering your opponent, while maintaining your own health, and bringing them down as quickly as possible. You get grades per every fight based on how quickly you dispatched your opponents. Another welcome addition to this entry is you get fully healed in between every fight, so almost every encounter is designed to be a challenge. This is a welcome change over simply steam rolling weak enemies until you come upon a boss, which is a common concept in the series. As stated before, I adore everything this game has to offer, so the Addictiveness gets a 10 / 10.
Story - This game has an incredible story. By chance (or fate, depending how you feel on the matter). 6 people are brought together because of the actions of a single girl, and it changes their life forever. Propaganda leads everyone on Cocoon, a floating utopia in the sky, to believe that anyone from the planet's surface is out to kill them. The great pseudo-deities, called Fal'Cie, watch over and maintain every aspect of life for the people of Cocoon. A Fal'Cie even has the power to make a human it's vassal, and task them with an objective that must be completed. These types of humans are granted extraordinary power and are called L'Cie. The Fal'Cie of Cocoon, and the Fal'Cie of Pulse (the lower world), have been at odds with each other for centuries, and used L'Cie in their wars, trying to bring the other to extinction. A girl in Cocoon is branded a Pulse L'Cie after a Fal'Cie from Pulse had mistakenly ended up on Cocoon unnoticed. Once the Fal'Cie was found, the people began to fear what may come of it, and the government convinced them a Purge was necessary. They decided to Purge every last person who lived anywhere near where the Fal'Cie was found, removing them from Cocoon entirely. These events are what lead to the 6 being brought together, and each being branded a Pulse Fal'Cie themselves. They task assigned to them is vague at best, but they all believe it is to destroy Cocoon, the only home they know and love. The consequences for not completing the task assigned is basically an eternal life of anguish and misery, so how do they choose between those options? And how will their choices come to effect the world they know? This is simply the premise of how the story begins, and it gets even better with time, but I will spare you all the spoilers involved. The Story gets a 10 / 10.
Depth - The depth of this game is something of a mixed bag. Yes, there is plenty to do and a lot to be offered, but really only in terms of combat. The first two thirds of the game are extremely linear. I mean there is zero exploration or options involved until the last segment of the game. This takes away from the experience a little bit, and for some, ruins the game entirely. Once it opens up, there is quite a bit of exploring to do. But the only side quests of the game, and the main focus of deviating from the story, is bounty hunter type missions that task you with hunting down a certain boss creature and slaying it. The lack of real side quests is a slight downside, but the missions themselves made up for it in my book. A lot of these missions are designed for (and can only be beaten in) post-ending play, so don't feel bad if you can't tackle them all at once. There are a total of 64 missions, so they will keep you occupied for a good while. There is also item hunting while riding chocobos, which is almost like a mini-game, but not nearly as fun. There is one part of the game where you get to ride a giant juggernaut of a machine and wipe out everything in your path, but it's so short and impossible to lose, so it's kind of a let down. If you can't live without the classic depth formula of Final Fantasy, this game is not for you. The Depth gets a 8 / 10.
Difficulty - One of the things I love most about this game is the difficulty. The game only allows you to level up so much for each chapter, forcing fights to be challenging the entire way through. Extra EXP gained is not wasted, it just can't be used until it allows you to do so. It also lets you choose which roles to level up, as they all level up individually. This adds more difficulty in the sense of making sure you build them right to suit your team's needs. Your health is restored between every fight so each and every encounter is designed to be challenging. The enemies can vary to such opposite extremes, you must adapt your Paradigms and strategy accordingly and consistently through out the game. Although the fighting is in real time, you only control one of the three characters, but it's actually done in a way that's appealing. The AI will make the best decisions about 98% of the time, so it's not anything to be concerned about. Any custom tactics needed can always be controlled by your party leader. The bosses are challenging, and require extremely varying strategies to overcome. There were a few I had to look up the right way to go about winning, as all my combinations did not pan out well. I love the balancing this game presents. The Difficulty gets an 8 / 10.
My number 2 among all Final Fantasy games.
Hope you enjoyed the review

Final Fantasy 13 has generally been received as a Love It or Hate It game. I personally love the game to death, and thought it deserved a positive review on the site. Despite it changing the Final Fantasy formula (people's biggest complaint), the game did everything it tried to do extremely well. That being said, if you love the open-world aspect of the franchise, this game may turn you off a bit. It also changed the combat system entirely, which many saw as a downside. It was the first of the series released for PlayStation 3 and I'm pretty sure the first for other consoles since FF7 and after being exclusive to Sony consoles. Now on to the review.

Graphics - The graphics are hands down top notch. The many FMV's this game presents look breathtaking, and there are plenty of them to go around. Every character looks as real as modern systems could provide, even outside of cut-scenes. During my play through, I literally stopped at places for 15+ minutes at a time just to take in how gorgeous every thing was. Some of the back grounds off in the distance look better than real life, no joke. One of my favorite areas is the Sunleth Waterscape, which is a beautiful rain forest full of vibrant colors. The characters look phenomenal, and even their hair blowing in the breeze looks as real as can be. Every detail in the game down to the nuts and bolts of each weapon look amazing. In one area, there is literally a giant way off in the distance, and you can clearly make out what monsters he's picking up to eat. The game could not possibly be more visually stunning. The Graphics get a 10 / 10.

Sound - The sound is on the same level as the graphics. This is by far my favorite OST (original sound track) for any video game. Every single track is beautifully composed, and gives the perfect ambiance for what it's paired with. A nice addition to the sound track this time around is a lot of the tracks have vocals. The way they're sung, it can be ignored and take nothing from the song if you don't like the lyrics, which is amazing they pulled off. The battle music is among my favorite tracks of the entire game. The orchestra plays an intense melody, and the boss battle music is epic. My other favorite aspect of the music is the tracks used in the FMV's, especially the ones used in reference to the main love story of the game. They're incredibly touching and made you connect with what the characters were feeling. Now the sound effects. The effects used in the game were mostly what you'd expect. By modern standards, they weren't really anything special. That being said, no corners were cut either. For the quality and the amazing sound track, the Sound gets a 10 / 10.

Addictiveness - I have played through this game start to finish about 15 times. I adore everything this game has to offer. I love the new Paradigm combat system. Every player has "roles" they specialize in, and these roles have different strengths in combat. Commandos are made for simply dealing as much damage as possible. Ravagers are there to build Chain Gauges (more on those soon), Sentinels are tanks which draw attacks and take reduced damage, Synergists cast buffs on the party, Saboteurs cast de buffs on enemies, and Medics take care of all the healing aspects. You have 3 party members at any given time, and can set up to 6 pre-determined combinations of roles to switch between mid-fight on the fly. Also all combat takes place in real-time, which is another welcome change in my opinion. There's also a feature using collected items from chests and enemies to level up individual weapons to make them stronger, which can become an obsession to master. The Chain Gauge system is hard to explain, but easy once you understand it. Every enemy has a Chain Gauge with a certain limit to it, and a Chain Resistance. Everything that causes damage will raise the Chain Gauge, Ravagers much more so than anything. The Chain Gauge also slowly (or quickly, depending) depletes as time passes. If you manage to raise the gauge to an enemies limit, they enter a "Stagger" state, in which they take highly increased damage, and almost always have their attacks interrupted by your own. This state doesn't last long, so harder fights tend to center around cycles of staggering your opponent, while maintaining your own health, and bringing them down as quickly as possible. You get grades per every fight based on how quickly you dispatched your opponents. Another welcome addition to this entry is you get fully healed in between every fight, so almost every encounter is designed to be a challenge. This is a welcome change over simply steam rolling weak enemies until you come upon a boss, which is a common concept in the series. As stated before, I adore everything this game has to offer, so the Addictiveness gets a 10 / 10.

Story - This game has an incredible story. By chance (or fate, depending how you feel on the matter). 6 people are brought together because of the actions of a single girl, and it changes their life forever. Propaganda leads everyone on Cocoon, a floating utopia in the sky, to believe that anyone from the planet's surface is out to kill them. The great pseudo-deities, called Fal'Cie, watch over and maintain every aspect of life for the people of Cocoon. A Fal'Cie even has the power to make a human it's vassal, and task them with an objective that must be completed. These types of humans are granted extraordinary power and are called L'Cie. The Fal'Cie of Cocoon, and the Fal'Cie of Pulse (the lower world), have been at odds with each other for centuries, and used L'Cie in their wars, trying to bring the other to extinction. A girl in Cocoon is branded a Pulse L'Cie after a Fal'Cie from Pulse had mistakenly ended up on Cocoon unnoticed. Once the Fal'Cie was found, the people began to fear what may come of it, and the government convinced them a Purge was necessary. They decided to Purge every last person who lived anywhere near where the Fal'Cie was found, removing them from Cocoon entirely. These events are what lead to the 6 being brought together, and each being branded a Pulse Fal'Cie themselves. They task assigned to them is vague at best, but they all believe it is to destroy Cocoon, the only home they know and love. The consequences for not completing the task assigned is basically an eternal life of anguish and misery, so how do they choose between those options? And how will their choices come to effect the world they know? This is simply the premise of how the story begins, and it gets even better with time, but I will spare you all the spoilers involved. The Story gets a 10 / 10.

Depth - The depth of this game is something of a mixed bag. Yes, there is plenty to do and a lot to be offered, but really only in terms of combat. The first two thirds of the game are extremely linear. I mean there is zero exploration or options involved until the last segment of the game. This takes away from the experience a little bit, and for some, ruins the game entirely. Once it opens up, there is quite a bit of exploring to do. But the only side quests of the game, and the main focus of deviating from the story, is bounty hunter type missions that task you with hunting down a certain boss creature and slaying it. The lack of real side quests is a slight downside, but the missions themselves made up for it in my book. A lot of these missions are designed for (and can only be beaten in) post-ending play, so don't feel bad if you can't tackle them all at once. There are a total of 64 missions, so they will keep you occupied for a good while. There is also item hunting while riding chocobos, which is almost like a mini-game, but not nearly as fun. There is one part of the game where you get to ride a giant juggernaut of a machine and wipe out everything in your path, but it's so short and impossible to lose, so it's kind of a let down. If you can't live without the classic depth formula of Final Fantasy, this game is not for you. The Depth gets a 8 / 10.

Difficulty - One of the things I love most about this game is the difficulty. The game only allows you to level up so much for each chapter, forcing fights to be challenging the entire way through. Extra EXP gained is not wasted, it just can't be used until it allows you to do so. It also lets you choose which roles to level up, as they all level up individually. This adds more difficulty in the sense of making sure you build them right to suit your team's needs. Your health is restored between every fight so each and every encounter is designed to be challenging. The enemies can vary to such opposite extremes, you must adapt your Paradigms and strategy accordingly and consistently through out the game. Although the fighting is in real time, you only control one of the three characters, but it's actually done in a way that's appealing. The AI will make the best decisions about 98% of the time, so it's not anything to be concerned about. Any custom tactics needed can always be controlled by your party leader. The bosses are challenging, and require extremely varying strategies to overcome. There were a few I had to look up the right way to go about winning, as all my combinations did not pan out well. I love the balancing this game presents. The Difficulty gets an 8 / 10.

My number 2 among all Final Fantasy games.
Hope you enjoyed the review

Trusted Member
Affected by 'Laziness Syndrome'
Registered: 11-28-12
Location: Ohio
Last Post: 276 days
Last Active: 255 days
(edited by Mynamescox44 on 05-01-16 03:16 PM)
Post Rating: 1 Liked By:
Jygin
,