Game's Ratings
Overall
Graphics
Sound
Addictiveness
Depth
Story
Difficulty
Average User Score
8.6
8.5
8
5.5
5.5
N/A
9.5
10-17-11 07:58 PM
billythekidmonster is Offline
Level: 119





POSTS: 4173/4999
POST EXP: 206588
LVL EXP: 18917125
CP: 347.7
VIZ: 94569

Likes: 0 Dislikes: 0
First of all I have a small little thing that I must say before reviewing the game. I did not actually beat it. This will tie in later but I have to get it on the table now. I have also never played the original arcade port and did not know of its existence for some time. Shinobi was an arcade game that was made in the late 80's. It was a hit and Sega and the team decided to bring it to the home consoles. Did it survive on its way there? Read on to find out.

Honestly I did not know that this was an arcade game when I started it up. Though looking back on it the game did fell very arcade-ish and the game is hard. That is actually my first point and boy is it a big one. I have played hard games. Just this week I reviewed Contra, Contra is a really hard game, I can beat Contra. I can not beat this game. I tried over and over again but the thing that got me was the bosses. They felt almost cheap to me as they would make it so you could attack them about once every couple minutes if you were lucky and fast and really good at avoiding what they were throwing. I was doing my best but it ended up that I was dyeing far more then I should have been. I hate the bosses in this game as they usually steam roll you like there is not tomorrow. I am fine with that when there is actually a way to beat them but in this game more often than not I felt like there was not a way to beat them. Luckily the main game is far more forgiving on the difficulty scale. You run around and you can get through it pretty easy especially if you have played games like Ninja Gaiden. All though they should not be compared as they are two totally different beasts. Both can sicken you with their bosses but in Ninja Gaiden the stages are much harder where as in Shinobi the stages are not quite as hard. Just the bosses the bosses just make you want to scream. Though the stages are still not easy, but for me it is standard old school arcade port hard that I have come to love over the years. You never feel cheaped out in the stages. At some points it even feels like a puzzle game choosing who and how to take a person out. I like that. The game is hard as steel though, you have been warned.

The game looks really really good. The stages are fairly colorful and in the second stage it makes reference to Andy Warhol and Marilyn Monroe! That is pretty cool to do considering you do not see a direct reference like that very often. In that same stage there are what appear to be many copies of Spider Man on the walls. Hit them with your Ninja stars because they are annoying as well as fully deadly. The mini games are the best looking part of the game. This is where you throw ninja stars at the ninjas. This looks really good when you throw them as well as if you lose a really nice looking ninja comes up and he looks almost 16 bit. I also like the bosses. They look really nice as most of them are huge monsters that lure over you and throw down their one hundred percent un fair death blows as you scream. But hey at least they look good right? Doesn't make the game any easier but I am glad that the game is easy on the eyes. The only real complaint I have with the game is the fact that your character has the smallest strides I have ever seen. This looks really ridiculous as he is going really fast but looks like he is having a casual walk through the park. The other really weird thing is the kids that you rescue are all just sitting there in a non scared position. I would be scared to no end if I was kidnapped by a man with a gun. I would not sit and wait for a ninja I would be full out freaking out! Though these kids sit like they are waiting to be rescued I guess in the terms of the game that makes sense as that is what you are supposed to do but once you think about it their logic falls to a all time low. Other than that all the characters and the attacks look really good. When you are getting shot at or a sword thrown at you it looks really good. Along with all of the huge bosses and the backgrounds. I love the graphics in this game they are really quite good.

But what is a game without game play? In my book I say that it is dead luckily that is not the case here. This game is very lively and keeps you on your toes the whole entire time. I was always hoping that I would know what the enemies would do before they would know and occasionally I could do just that. This was very good for me as it did make me feel like a ninja. Aside from the game being so dang hard you do feel like a ninja 99 percent of the time. The other one percent is when you are killed by the insane hard bosses but like I already said those are just not cool. I felt ninja as I would walk up and some guy would be shooting at me and I would just think "You are going to wish you didn't do that." I time the jump, go into the air throw the star, land down and crouch right before the final bullet he shot has a chance to hit me. I think that it one of the key things to making you feel like a real ninja in this game. The ninja stars and the ninja crouch. You feel like a ninja as you crouch up in front of them as they are shooting forward but not down and you come up and knife them. This is satisfying and you feel like the games name sake, Shinobi which is Ninja in Japanese. Though I must say the game feels quite slow. For being so tense the entire time the game seems to move slower than it should. I am not saying that it should be ninja gaiden fast but I am saying that a little more speed would not have killed them. I like the game for what it is because it is really quite different. While most games choose guns you have ninja stars against guns. You feel out numbered but when you get those o so sweet kills you know they did something right with the levels. I am not going to lie it just feels right.

The game is fairly shallow though. You can get a few power ups but really they do not help all that much in the long run as I did not figure out how to use them in the long run. Also the main stay of the game is to get kids to get extra points. I would have thought that you would have to grab the kids but I guess that the kids can stay there because you do not have to grab any of them if you do not want to. And while the "ninja" feeling carries on for quite a while you can see through the cracks after a while and it does just get repetitive. Not just that but when you get killed because the game is cheap and not because of a player error that is what makes me mad and makes the game feel really shallow. That and the fact that this game has no rightful ending. Literally if you beat this game you will be like "What was that? Game over? GAME OVER? No nothing I played through this hard game for just a game over? Not even a you win? What a gyp." I would imagine that they thought no one would get to the end because they made the game so cheap but I saw it done and it was just disappointing. I would at least expect a badly translated "congratuations!" but no you get game over. I do not know why but that really just makes me mad. If I would have actually been able to beat the game just to see that I might have blew my top. This makes the game less addictive as the game feels cheap at every boss fight. I really disliked that and so I just more or less loss interest and did not want to get further. That is really a fatal design flaw for a home game port.

Well was it worth it? I do not really say that I can say go out and play this game. This is more of the game that you dare your friend who says he can beat anything to play. I could not beat it and I am more or less a hardcore gamer when it comes down to it. This games strives to be as good as the arcade port I would imagine but typically you tone down the difficulty or at least give you extra lives. You usually do something to make the game less about eating away at your quarters and your time and more about having a good time and wanting to beat the game because you know that the end is just right there. This game I did not feel that. I felt like the end is there but honestly with an ending that would make me mad anyway it is really not worth playing through. This game is not worth playing through, that being said it is worth trying out but don't plan on getting very far in the game because it is designed so you get just far enough that you don't want to go anymore.

Graphics: 8 – Fairly good. I really like the backgrounds as they bring everything else to life. I also really like how the character models look that is more of the enemies and the attacks that they use on you. The kids look way too laid back to make me believe that they were kidnapped or scared.

Story: 0 – There was not a story but I wanted one. I had no idea why I was going each place and I really wanted answers. Typically I go with this kind of stuff but I just could not do that here for some reason. Why am I getting all of these kids? Am I cop? Why else am I viewing case files before each level? I was confused but I can not grade down considering they did not try.

Sound: 7 – Sounds ok for a game of the time. Attacks sound not really brutal but they sound like they hurt. I like the sound of the people throwing their swords.

Addictiveness: 2 – I did not want to beat this game. I know why but I just wonder why they chose to make it like that. I just did not have fun due to the awful bosses that are annoying and more of challenge then they should be.

Depth: 4 – Feels cheap most of the time and I do not like that feeling. I typically am ok with one or two cheap bosses that have a weakness but these bosses are over powered jerks. That kills all of the fun it had.

Difficulty: 10 – Hard as steel as I put it. Not fun hard though this is one challenge you do not want to beat unless you are getting paid to do so.

Overall: 5.5 – This seems harsh I know but really the game is not fun almost at all. The game is fun until the boss fights where you just want to hack the game and have them drop dead. If there were no bosses I would without a doubt give this a 8 or a 9 but the bosses ruin it all. That is sad, it could have been great. You can play it only if you want a huge challenge.

Member
3rd place in the August 2011 VCS! I got 3rd place in the October 2010 VCS! 3DS friend code 1762-2680-4239 pm me yours

Affected by 'Laziness Syndrome'
Registered: 08-16-10
Last Post: 2373 days
Last Active: 2095 days
10-18-11 02:09 PM

Marcmoney is
Offline
Marcmoney
Level: 81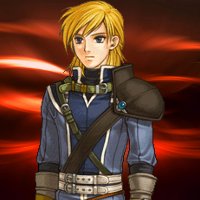 POSTS: 1157/2082
POST EXP: 170596
LVL EXP: 4929484
CP: 10117.5
VIZ: 140256

Likes: 0 Dislikes: 0
Shinobi is fun to me because it involves ninjas, but yeah, this game does not seem to be fun at all, especially when you play old games about ninjas.  I cant stress that enough.  Good review. :)
Vizzed Elite
3rd Place in September 2011 VCS!
3rd Place in October 2011 VCS!
2nd Place in November 2011 VCS!
Affected by 'Laziness Syndrome'
Registered: 02-04-11
Location: Texas
Last Post: 83 days
Last Active: 83 days
10-18-11 04:56 PM
billythekidmonster is Offline
Level: 119





POSTS: 4181/4999
POST EXP: 206588
LVL EXP: 18917125
CP: 347.7
VIZ: 94569

Likes: 0 Dislikes: 0
Marcmoney
: I do not know what you mean about the old ninja games. If you are trying to say that there are better ones I could not agree with you more.
Thanks for the review comment!
Member
3rd place in the August 2011 VCS! I got 3rd place in the October 2010 VCS! 3DS friend code 1762-2680-4239 pm me yours

Affected by 'Laziness Syndrome'
Registered: 08-16-10
Last Post: 2373 days
Last Active: 2095 days