I think I'm good at HTML, I made several layouts for people on Vizzed.
I also think I'm good at CSS, because of my profile.

I read books on HTML/XHTML/CSS.


I like to think that Vizzed taught me how to code.

Phantom
King of all Magikarps
VIZZEDS GREATEST ZELDA FAN.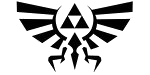 Affected by 'Laziness'

Position: Local
Role: Article Writer

Since: 02-24-10
From: Sydney, Nova Scotia
Last Post: 14 days
Last Active: 18 hours