Forum Links
Related Threads
Coming Soon
Review:Sonic 3D Blast and Sonic Jam
10-12-16 09:51 AM
thales720 is
Offline
Link
| ID: 1307646 | 3973 Words
thales720
Level: 9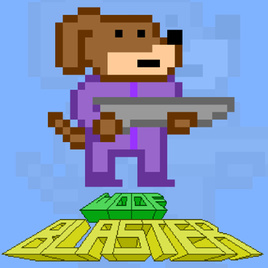 POSTS: 4/17
POST EXP: 796
LVL EXP: 3080
CP: 225.9
VIZ: 15

Likes: 0 Dislikes: 0
Sonic 3D Blast is an amazing game for the hedgehog. It was the first who introduced a 3D system and went through three different platforms. Although some poréms, success was great and so the game scored big presence on the Sega Saturn and PC. With better graphics and a beautiful track, Traveller's Tales gained fame and produced yet another game in place of Sonic Team, and other projects. For those who have got sick of the "fake 3D" Mega, you will not find much new in this title. For those who never played Sonic 3D Blast, it is already more than the time to check it!
New things
 The game has no crucial difference compared to the PC version. Already the Mega Drive ... The game has a more polished setting. This is already possible to realize looking at the floor of the stage. For example, in Rusty Ruins, the floor has some flaws. Stepping on them, the floor may go up or down a little. The trail is more superior than the Mega Drive, the sound effects were more digitized. Each area now has a different music which blends well with the scenery, as well as quality. The overall chart is more "light" without the presence of many pixels in the scene and the characters.
     There are also cosmetic effects. Pausing the game, you can see the stage map and know its location and finish the stage, the Score screen is more pleasant. Otherwise, the scenarios were increased, there are areas where even rain! The title screen has changed and there is still a small video very nice presentation. Sound Test is also present. Since the gameplay is better than ever! The Sega Saturn buttons are soft and facilitate their task. And Sonic seems to be better "regulated" than before. Everything is still very difficult, but now the player can have more control over Sonic. Remember that now the game has Loading.
     Special Stage may be one of the best achievements of Sonic games. Handing fifty Rings for Tails or Knuckles, you take a "ride" very cool to the Special Stage. Everything reminds Sonic 2. Your goal is to catch a certain number of Rings. Best of all is to face loops, tunnels, springs to collect Rings. The chart was great (Sonic here is a little different from Blast 3D version) and the scenery is all colorful.
 Finally, it is worth mentioning the game items that are the same version of the Mega Drive:
Power Sneakers: Leave the fastest character for a short-Up Life time (1-Up): Extra Life Invincibility: with it you do not die or lose rings when touching the enemies. These rather be destroyed immediately. Flame Shield: with it you can pass on the areas of fire without fear. But has not the Fire-Ball attack. Blue Shield: Common protection, nothing special (you will be vulnerable to fire). Gold Shield: other protection. With it you can give Blast Attack, but is vulnerable to fire. Super Rings: you get 10 extra rings Sonic Medal scattered phases usually in the spring, adding 10 of them you get 1 continue (+3 lives)  
Next to have the game screen. Quite different from the screens of other games, it does not present the counter time and score. The ring counter is still present, using the rule that the first rings 100 and 200 is given an extra life. The life counter is present in the lower left screen. After reset, is given the Game Over screen, with the possibility of winning a player Continue since join 10 or more medals Sonic through the stages. In the lower right corner is the Flickies counter. 5 are always by step. The Robotnik symbol represents the total catch is missing, and the Flickies represent how much you've picked up. However, the fact that the game does not display the time and score counter screen does not mean that they exist. At the end of each stage there will be an account of the bonus game, which will result in score. You get every point except flickie. Each individual gives 100 points, but if you put together all at once, there is a geometric progression of 2, so that the first flickie will earn points 100, second 200, third 400, then 800 and finally 1600. In these points at the end of each phase will be counted the following bonuses: Time (50 000 under 0:30, 10 000 with 0:30 to 1:00 and other tracks), rings (each worth 100), Flicky ( 1000 by Flicky) and finally the Knuckles and Tails stage (which takes into account the number of times you went, how many rings caught, joined emerald or not, among other elements). Life is not granted to the junction of 50,000 points. On the playing time, you can spend 10 minutes. When this occurs, the points count screen will be given the "Too Long" message for time.
the Flickies
 Flickies are the main objects of the game. They are small birds that can carry from one dimension to any other passing Rings giants. In Sonic 3D Blast, your mission is to collect all Flickies a zone, to continue the game. The Flickies were imprisoned by Eggman in several robots scattered throughout the island. To release them, just destroy any robot. It shall come forth a Flickie. Jumping into the big ring with this Flickie, he will be transported to a safer place.
 Each ring carries a maximum of five Flickies. Delivering five, you go on to the stage. Still can arise five Flickies need of rescue. Rescue them and look for a new giant Ring. The more Flickies deliver once the Ring, the more points the player wins.
 Be careful when walking with them, because Sonic if attacked, the Flickies separate. So you need to retrieve them quickly. They can also be separated when they are beaten. The task is even more difficult in the PC, so you need a lot of attention.
 Altogether there are four different species of Flickies. There are some that are easier to get caught and others that are more annoying. They are:
Blue
: It's the best of all Flickie and easier to find. By defeating a monster he begins to follow him on the spot. If struck, the Blue Flickie follows his trail to find him.
Pink: Another very easy to find Flickie. Their only difference between the Blue Flickie, is that it does not follow you if struck. Still she stands there waiting until the player to find him
Red: One of the most boring. He is jumping in various directions and is quite annoying to get it. Take care it is not reached, because it can bring you a tremendous headache.
Green: It's the dumbest of all. When you lose you walk to the opposite direction and is hardly quiet. And to make matters worse, always ends up falling into a place full of thorns, which further hinders the player.
Plot
 The Flickies are mysterious birds. They live in another dimension and can travel anywhere through immense Rings. Eggman tried to learn more about these birds. His terrible plan is to turn the Flickies in robots to search for the Chaos Emeralds. Thus he will rule the world! Unfortunately when Sonic was visiting the island of Flickies, found only robots. His mission is to free all Flickies, take them to a safe place and put an end once and for all plans Eggman!
Technical analysis  
It is the best version of the three. The gameplay is simply the best and it is now difficult to have problems with Sonic drive in the scenario. The trail and the sound effects have been digitized and are much better. graphics that were great in the version 16 bits have been further improved and the Special Stages feature a beautiful 3D graphics, plus the added effects to the scene. The Special Stages is the best in the game no doubt. What sin is that no character or 2 Players mode has been added.
Characters and skills
 Sonic is the only playable character in this adventure. Your skills are now remade to suit the game environment. Altogether, they are:
Jump and super-sonic spin: Pressing A or C, Sonic jumps turning into a "ball" being a fatal attack to the enemy. Pressing "B" while running, Sonic rolls on the ground in ball format - spin or super-sonic spin attack. It is a simple attack, but useful.
Spindash: One of the best Sonic skills. Holding "B" when Sonic is stopped, he crouches and starts rolling so running the Spin Dash. Release the button, the player gets a good speed and is a very good attack to defeat tougher enemies.
Blast Attack: The best Sonic skills. It's like a Homing Attack. Pressing A or C while jumping and around an enemy, Sonic swoops down toward him destroying it. The stroke can only be performed while Sonic is in the Super Shield.
Levels
 The game has 8 levels, the last accessed only if the player has the seven Chaos Emeralds. The phases are divided into acts, a total of 3 per stage, except the last stage, which is one act. In Act 3 faces the head, which is always Dr. Robotnik in some contraption.
Green Grove: Once the level is started, we can see differences between the PC version and Saturn against the Mega Drive. Water is more "alive", the floor has cracks and is more polished, and the scene has more elements. Green Groove is a phase that resembles the Green Hill. Try to find cracks in the wall. Using Spin Dash them, you can break them and find secret passages. The boss here is simple. Eggman throws a ball of thorns that is bouncing. When he tries to take it, jump on top of your glass to achieve it.
Rusty Ruin: Explore the ruins as well, as they always keep secret passages with Tails and Knuckles you hoping for a Special Stage. Treading on the panel with "fan" Sonic will be spinning and so can destroy pilasters. The head of Mystic Ruins is pretty simple. When Eggman is now inside a statue. When his hand trying to knead you quickly run away and jump on top of it, and then you can hit the pudgy above. Just be careful with the shots of the statue.
Spring Stadium: Absolutely the worst. Spring Stadium is a place full of Springs and thorns that will cause you a lot of headaches. Here, find the Flickies is a rather boring task! Eggman now back on his ship with a new pair of claws. Hold it down to try to hit him, give him a blow and escape then. Do not go too fast, because the place is infested with thorns.
Diamond Dust:. Great area that is very reminiscent of the Ice Cap in Diamond Dust, there are many loops and slippery falls. Just do not get stuck with small machines playing ice at you from time to time. The boss is typical of all the old games hedgehog. Eggman arrives with small "balls" involving his ship. Hold it down and just hit him. Pay attention because these balls loosen a freezing vapor. Also, Eggman plays a small ice dolls exploding.
Volcano Valley: Sonic is now in an erupting volcano! Pass with caution by the flames of fire and never go too fast ... There is always an abyss full of lava waiting for your fall. Eggman is now very complicated. It is located in the center of the stage, but there is a mechanism that releases flames of fire in their direction. Divert the fire, jump on top of the building being careful not to fall into the lava and hit Eggman.
Gene Gadget: very difficult electronic phase, but pretty cool. Go through pipes and face the robots to free the so Flickies. Fast pass the floor that is electrocuted and take it easy when Sonic is floating by small fans. Here, to defeat Eggman, you need a good coordination. Sonic is on a treadmill that is always going in the opposite direction of Eggman. If stand still, you can die for a handful of thorns back there. Keep some speed and jump over some thorns that will appear in the wake. At one point, Eggman gives a short descent to the ship. Take the opportunity to hit him and repeat the process. Take care with your missiles.
Panic Puppet: Last phase. Here is an interesting fact because the Flickies are now encapsulated in small machines instead of robots. To destroy them, just take a Spin Dash them. Use and abuse of the fans for their benefit in Panic Puppet and crank levers jumping on them, to change the direction of mats that can take Sonic to various places. The boss is very hard and has three stages. At first, stand under the shadow of one of his arms and when it comes down to crush you, run away immediately and hit a blue dot, which is shining at the end of his arm. Making it four times in two arms, you go to another part of the head. In the second part, avoid the flaming fire caused by the arm and hit his blue dot. By doing so four times in both arms, Sonic goes for the last part. In it, your job is to dodge small balls of thorns that bounce and hit the blue dot arm that made the attack. Destroying again both arms, Eggman will be destroyed.
Final Fight: This phase can only be opened by collecting all the Chaos Emeralds. In it, the player faces the last boss and so you can see the complete end. The setting is like a stage. Hitting Eggman once he goes to another place and it is up to you to follow it. In its first form, avoid the shots caused by your hand and when your ship is forward, hit her mercilessly. In its second form, avoid the flames of fire and hit him when forward. In its third form, get away from the hands not to be kneaded and hit it again. In his fourth form, avoid rockets and hit Eggman. In its fifth form, jump over the shots ricochetam and hit Eggman again. By repeating this process again, it will be destroyed. Remember that taking a long time in the transition from one block to another (defeating Eggman and going to another block), the picture can disappear making Sonic die. Any other questions about this boss can be clarified in Walkthroughs section in the video Skar, showing how to defeat this boss.
Special Stage
 To access the Special Stage one you need to be at least 50 Rings and deliver to Knuckles or Tails, which are scattered at strategic points in phases. If you have delivered 50 Rings for Knuckles and managed to get a Chaos Emerald, to access the bonus with Tails in the same area, you only get one life. To get another Chaos Emerald, you need to pass the area.
 The Special Stages are almost equal to that of Sonic 2. Sonic goes for a huge "road" in which you have to collect the number of Rings exigido.Chegando the end with them, the player receives a Chaos Emerald, or a lifetime. There are several bombs around the site. To avoid them, a good alternative is to jump. It's all very difficult, because every bonus done successfully, the speed increases.
Curiosities
Traveller's Talles: The Sonic 3D Blast game was the first Sonic game for Megadrive not made by Sega. The Traveller's Talles is a British company Software and returned the hedgehog games with Sonic R in 1997. Other games made by the company include: Mickey Mania, Mickey's Wild Adventure, Toy Story, A Bug's Life and Crash Bandicoot: The Wrath of Cortex. The game was licensed by Sonic Team and published by Sega.
3 Versions ?: Sonic 3D Blast was the first hedgehog game that came out on three platforms. The first was the Mega Drive. The second was on the Sega Saturn and the third PC. The version of Sega Saturn and PC have the chart a little cleaner and a soundtrack of better quality than the Mega. But what distinguishes the three versions are the Special Stages. Each version has a different bonus another. The goal is the same: Collect Rings to the end and win the Chaos Emerald, however, it is a very interesting fact. The best version is no doubt the Sega Saturn containing loops, tunnels, springs and look really cool doing it Hedgehog game with the best Special Stage of all!
Sonic Jam
With the arrival of Sega Saturn, all hoping for a 3D Sonic game, but with the same mission as its 2D met before games: fun. In the end, there was a disappointment, but not as bad as everyone expected. The hedgehog won his only game collection for Saturn, which is remembered today by many who had the game. Despite having only a few games Mega Drive, Sonic Jam you will find several very nice extras. Since videos of their commercials, games openings up to tens of Sonic picture in funny situations. It may not be your highest title, but is one of the most interesting games of the hedgehog.
New things
 Sonic Jam gives you two options. At first, the games. In this collection we can find: Sonic The Hedgehog, Sonic 2, Sonic 3 and Sonic & Knuckles. All in a very nostalgic atmosphere. By choosing the desired game, you can get information from it, you can read the manual and see some unique artworks. And besides, you can choose the difficulty. Playing on Easy, you need to strike any head only three times. This mode is only suitable for beginners as it is very easy.  
Do not think that Lock-On technology was out! Choosing Sonic & Knuckles, you can use this option to merge two games in just one! So you can Sonic The Hedgehog: Special Stages, Knuckles In Sonic 2 and Sonic 3 & Knuckles wonderful. Ie Sonic Jam has the full seven games! They all can be saved in your Videogame case has hit a record in
Sonic 3 in Time Attack for example.
 Still speaking of Time Attack, Sonic Jam, when choosing a game, you have the Time Attack option. So you can bet on races in stages with your friends to see who takes the least time. And records can be saved as well.
 The other option is Sonic World. In it, the player enters Sonic control to explore a small world full of extras. rooms are accessible with rare photos of Sonic and the gang. A room with music from your games. Another room with videos to watch ... Anyway, there are a variety of options in Sonic World.
 In addition, there are small missions around the small world. Going to the panel at the beginning of the world, it will show you a missions guide to do. Choosing the mission, the player has a certain time to do this mission. And they are varied. You have to hold on Tails, which is strolling around the scenery, find hidden monitors that have hedgehog game codes, etc. Completing all missions, one giant Ring appears in Sonic World. To reach it, the game is finished with credits soft music and some pictures that are in the background. Yes, Sonic World can also be completed! If you want to get down to business and play a game, simply leave the world for an automatic door, at the beginning.
Technical analysis
  Sonic Jam does not lack. The 3D Sonic is bearable and the scene of Sonic World and fulfills its role. The songs are a bit annoying heard without interruption and the camera is a little flawed. Already in games, a great improvement. The songs are a bit scanned and the graph also has a small improvement over the Mega Drive. The gameplay is even better, because the control of the Sega Saturn is very soft. The bugs have all been fixed and this is a very strong point for the game. difficulty levels are great, allowing some extras like the Spin Dash that Sonic can use the Sonic The Hedgehog, if the level is on Easy. You can still save games and is entitled to a bonus, the Time Attack, which serves to race in normal stages, so seeing who can get the fastest time.
Sonic World
 Sonic World is a small world in Sonic Jam. In it the player can see several facts about Sonic and still see new photos of the game among many other extras. Find all this information in Sonic World is easy. There are several museums around the scene. Getting close to a museum, stripe will indicate what it is about. Entering it, you can see all your content. Museums are:
Character House: Character House is a museum that contains two entries. The first, with a picture of Eggman, you can see Eggman and his robots images, enemies of Sonic The Hedgehog games, Sonic 2, Sonic 3 and Sonic & Knuckles. Already the entrance with a picture of Sonic you can view images of Sonic, Tails, Knuckles and Flicks. Interestingly, some pictures show expressions of the characters and their height.
Sound Shop: Museum that are available all the music and sound effects of the game. It is interesting to hear some music in particular. Also, listening to a certain sequence of songs, you can enable more lives and continues the Sonic games.
Movie Theater: Museum where you can see rare videos of Sonic The Hedgehog universe. Commercial, small animations, openings ... Very much to see and review. The videos are:
 Sonic CD Opening
 Sonic CD Closing
 Trailer for "Sonic: The Movie"
 Sonic The Animation (small Cartoon without end) Aosth style, see below
 Sonic CG Image (Animation Sonic CG), see below
 Japanese commercial (two Sonic The Hedgehog and Sonic 2 and a Sonic 3, Sonic Spinball, Sonic CD, Sonic Chaos, Sonic Triple Trouble and Sonic Drift)
Hall Of Fame: Museum that tells the marketing story of Sonic The Hedgehog. From its design to Sonic & Knuckles. In Hall Of Fame, you can see the hedgehog game covers and photos of the game itself in action. Other than that, there are still different curiosities and photos, like a balloon 20 meters that was made in a march on Thanksgiving Day in the United States.
Art Gallery: Last museum has great arts Sonic and the gang. Are pictures in funny situations and curious. A few of these pictures can be seen putting Sonic Jam CD on your PC.
 Outside the galleries, there is still the missions Sonic World. Stepping up the red and white button at the beginning of a mission scenario with a certain time appears. By doing this mission the right time, another appears. Solving all missions, a giant Ring appears in Sonic World. Going up to him, you see the end of the game. You can still try to do missions with your friends to see who is the fastest because they also serve as a Time Attack.
Curiosities
Sonic X-Treme ?: Many say that Sonic World is actually a prototype or demo of how would the game Sonic Xtreme. Information is still strange, but it seems to prove to be false, because Sonic Xtreme was even released and their style of play seemed totally different. But one can not deny that Sonic World looks a lot like the first pictures of Sonic X-Treme.
Lava Reef & Death Egg. In Sonic 3 & Knuckles and Sonic & Knuckles in Sonic Jam, the Death Egg is not visible in the act 2 end when Knuckles throws the stone that makes Sonic fall in boss.
Perma Banned
Affected by 'Laziness Syndrome'
Registered: 08-03-14
Location: Sonic Land
Last Post: 1118 days
Last Active: 1118 days
10-12-16 11:40 AM

SuperCrash64 is
Offline
Link
| ID: 1307662 | 55 Words
SuperCrash64
CrimsonCrash 64
Level: 104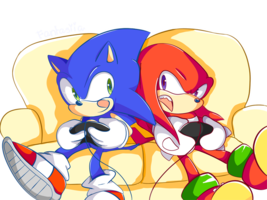 POSTS: 3687/3809
POST EXP: 301239
LVL EXP: 11808098
CP: 19642.0
VIZ: 128779

Likes: 0 Dislikes: 1
Hello again, It seems you didn't read the advice I gave you last time.
Like I said before, you need to go to the RGR page to review a game.
Also: You already reviewed Sonic Jam Before-hand.  https://www.vizzed.com/boards/thread.php?id=97031

gamerforlifeforever
:
Summoning you here for the two reasons above.(and also because local mod summons are bugged)
Trusted Member
A unique thread creator

. Helped team trusted pull 300 points in the summer 2016 tdv competition.
Affected by 'Laziness Syndrome'
Registered: 12-19-12
Last Post: 1008 days
Last Active: 19 days
(edited by SuperCrash64 on 10-12-16 11:56 AM)
10-12-16 11:59 AM
thales720 is
Offline
Link
| ID: 1307665 | 32 Words
thales720
Level: 9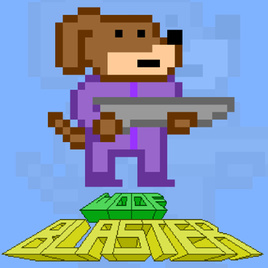 POSTS: 5/17
POST EXP: 796
LVL EXP: 3080
CP: 225.9
VIZ: 15

Likes: 0 Dislikes: 0
SuperCrash64 : man, I'm in the right forum okay, because that's circles of video game that is all about games is permitted, please do not do that again, thank you,view forum links
Perma Banned
Affected by 'Laziness Syndrome'
Registered: 08-03-14
Location: Sonic Land
Last Post: 1118 days
Last Active: 1118 days
(edited by thales720 on 10-12-16 12:04 PM)
10-12-16 11:59 AM
thales720 is
Offline
Link
| ID: 1307666 | 12 Words
thales720
Level: 9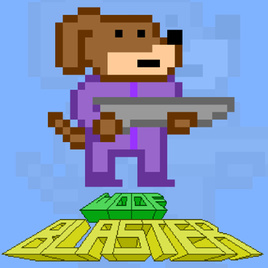 POSTS: 6/17
POST EXP: 796
LVL EXP: 3080
CP: 225.9
VIZ: 15

Likes: 0 Dislikes: 1
SuperCrash64 :My last post was pro trash, so I'm re-posting this

Perma Banned
Affected by 'Laziness Syndrome'
Registered: 08-03-14
Location: Sonic Land
Last Post: 1118 days
Last Active: 1118 days
(edited by thales720 on 10-12-16 12:01 PM)
10-12-16 12:15 PM
gamerforlifeforever is Offline
Link
| ID: 1307669 | 70 Words
gamerforlifeforever2
Level: 159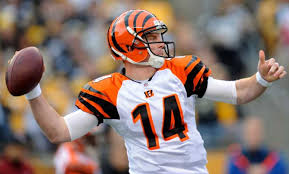 POSTS: 7306/9910
POST EXP: 551262
LVL EXP: 51175357
CP: 95815.8
VIZ: 4406479

Likes: 0 Dislikes: 0
thales720
: SuperCrash is right, you posted this in the wrong place. If you're going to make a game review, you need to go to the game's page and click on "click here to submit a review" Here's the page to the Sonic Jam page for example. 
https://www.vizzed.com/play/sonic-jam-ss-sega-saturn-69228-game
Sorry, but I'm going to have to trash this since you already posted a Sonic Jam review in the wrong forum once before.
Site Staff
Video Game Music Manager
Ultimate Pokemon Fanboy, Member of the Year 2016, and Vizzed's #1 My Hero Academia fan
Affected by 'Laziness Syndrome'
Registered: 07-04-12
Location: Somewhere in Ohio
Last Post: 8 days
Last Active: 4 days