Ditto is awesome, he's so slimy and doesn't know what to transform into at most times, and his memory isn't that good, because he only learns half of the opponents PP.

Phantom
King of all Magikarps
VIZZEDS GREATEST ZELDA FAN.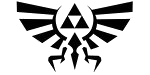 Affected by 'Laziness'

Position: Local
Role: Article Writer

Since: 02-24-10
From: Sydney, Nova Scotia
Last Post: 4 days
Last Active: 37 min.