Game Screenshot
Vizzed is an online gaming community which lets you play 10,000s of retro games online for free, get information for almost every game ever made and discuss both gaming and life in general in a very welcoming family-friendly environment.
Koda's Screenshot for Bomberman '94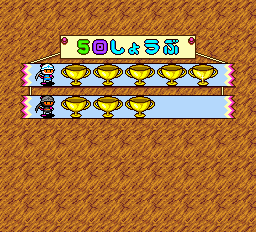 Bomberman '94
Ending
: I won! -
Koda
(04-18-14)
Page Comments
Man I know this was a long time ago, but how did you get an Electivire in this game?
COFFEE! CAFé