Play Sonic Spinball Online SMS Game Rom - Sega Master System Emulation - Playable on Sonic Spinball (SMS)
Play Sonic Spinball online with Sega Master System browser emulation for free! Sonic Spinball (SMS) game rom is loaded with features in our flash, java and rgr plugin emulators. Nothing to configure, we've done it for you!
Sonic Spinball Screenshots
sjp2
06-22-16 08:31 AM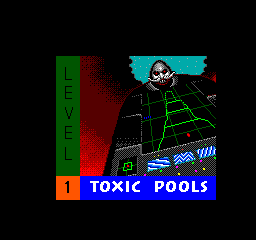 5/5
Edit Screenshot
Cut-Scene:
Toxic Pools!
Pringur0
06-01-15 03:22 PM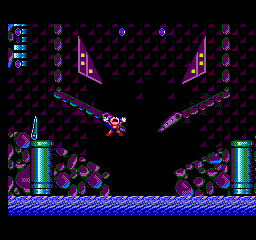 5/5
Edit Screenshot
Misc: Animations
Death animation.
Videos of Sonic Spinball Gameplay
RetroGameNinja
06-21-14 05:18 PM
00:05:38
Views: 29
4.3/5
Let's Try: Sonic Spinball (Master System)
There is currently no one playing this online
Sonic Spinball Game Description
From slimy sewers to monstrous machine rooms. Dr. Robotnik's latest fortress is a giant pinball machine! Will it withstand a Sonic spin-vasion? Bounce from giant flippers and hissing steam vents. Rev through dizzying loops and up death-defying ramps!
Sonic Spinball Reviews
There are no submitted reviews for this Game
Sonic Spinball Highscores
Sonic Spinball Cheat Codes
Level Skipping

Go to the options menu and choose "Sound Effects." Then play tracks 0, 2, 1, 5, 6, and 6 in that order. If done correctly, the screen will rattle. Exit the menu and start the game. Press Start, 1 and 2 simultaneously to skip to the boss section of that level.
Sonic Spinball Threads
There are no submitted threads for this Game
Sonic Spinball Guides and Walkthroughs
There are no submitted Guides for this Game
Users who own Sonic Spinball
There are no users who own this Game
Game Characters in Sonic Spinball
Comments for Sonic Spinball
sjp2
06-17-16 - 04:26 PM
I like the Final Showdown music! So evil!
RetroGameNinja
08-03-12 - 02:26 PM
The Sega Genesis version was better.
LightBlueYoshi
09-12-09 - 02:58 PM
The cover art is different on the genesis. On this one, robotnic looks like he did on AOSTH