Forum Links
Related Threads
Coming Soon
Warriors: The Lost Forest
11-02-16 09:35 PM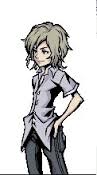 deggle is
Offline
Link
| ID: 1311752 | 3107 Words
deggle
deg2000
Level: 110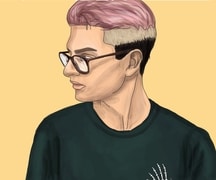 POSTS: 3707/3881
POST EXP: 246232
LVL EXP: 14144925
CP: 15038.6
VIZ: 529350

Likes: 1 Dislikes: 0
            Warriors: The Lost Forest
              Belonging again
Allegiances
Kittypet Town: Summer - Pregnant tortoiseshell she cat, formerly a kittypet who ran away from her kittypet life.

The Base: Leader Scar - Large brown tom, with a scar running on his face. Leader of the Base Cats.
Mender ShallowFur - Young gray cat with blue patches of fur.
BrawlersStone - powerful dark gray tom, who has the temper of badger.
                Bone - lithe gray she cat, who proposed help to Summer, interested in kits.
Trekkers: Brick - A brown tom with amber and gold lines, is very shy. Guide of RainVeil.
Tyros:  HiddenPine - Blueish gray young she-cat. Learning the ways of a Trekker.

Prologue
As the stars shone and darkness overcame the eyes of tortoiseshell she-cat. She knew it was too late to turn back, but if she didn't find any shelter soon her almost born kits wouldn't be safe. Quickly, she hopped down from the fence of her house folk's property, as she knew when her kits would be born they would be taken away, and she couldn't deal with the loss of her first litter. Suddenly, the acrid scent of the thunderpath became stronger and stronger, as she padded closer. Once past this thunderpath, there would be no more sight of the kittypet town, and there would just be barren waste of the wild, or what is now known as the lost forest. As if her pleas were being revoked she scented 3 new cats coming her way. It's almost as if they smelled her fear scent streaming off her as they padded slowly closer, then breaking into a jog towards her. "Why oh why did I ever leave my nest, my poor kits are in danger if these cats are violent, I won't just lose my life but the lives of my precious unborn kits" She wailed. "Shh, I scent someone over this way be careful." A tom spoke.

Chapter 1
The tortoiseshell thought the end was coming, but before she could react she could tell by the scents that she was surrounded. The overhead lights of the thunderpath one-by-one blinked on, revealing the cats around. The she-cat bristled and hissed at her now visible adversaries; A large brown tom, with a large scar over his muzzle going through his eye to his ear, a short light gray she-cat, who seemed very limber and skinny but muscles rippling, and finally a gray tom, whose pelt blended right in with the shade of the Thunderpath's bottom. "We're hardly here to fight you, besides you don't seem to be in fighting shape judging by your swollen stomach." The brown tom said softly. "You must be close to kitting, we must find you shelter to give birth." said the she-cat, "Scar, please see reason we mustn't let poor kits to die right when they birth." To the tortoiseshell, Scar seemed to be the larger brown tom of the group. She bristled and hissed once again, "you dare not hurt me nor my kits!". The gray tom bristled his fur and spat at her, "Watch your tongue rotten kittypet!" Scar looked at both of the cats with expressionless eyes sighing, "Stone leave her alone she doesn't know better, but she seems to have strayed away from her twolegs." Scar padded towards her obviously concerned about the way she looked, underfed, "I am Scar, please forgive Stone, the she-cat over there is named Bone." Bone nods slightly still looking worried. While Stone's fur went back down he looked still seemingly angered at her. "What do you want with me?" the tortoiseshell replied letting her neck fur lie back down now fearful. "You don't need to worry about anything except for those kits you're about to have, we have shelter you can stay until you and those kits are able to leave, I won't let you have them die." He said staring at her concerned, please tell us your name before we depart." The tortoiseshell once again bristles her fur "I never agreed to leaving!...But I do need shelter to give birth, how can I trust you to keep them safe?" Scar stares at her blankly "You'll just have to trust me." Summer soon understood that she had no choice but to comply so she sighs and replies "My name is Summer, please take me to this shelter I can't bear with my kits not ever being safe." Scar curtly nodded and flicked his tail to follow with Stone right behind him, and Bone closely padding by Summer to steady her. The four cats walked side by side to the thunder crossing over many other houses to an alley, once there Scar flicked his ear to Stone to move forward and show Summer the way. They padded towards a singular building where Stone pushed away a bin full of all the food housefolk thrown away, revealing a hole into the side of the building, but leaving a distraught full stench in her nose. Slowly, Stone and the other cats slowly slipped through the hole into the building with Bone helping Summer inside with ease and the rear covered by Scar. She was surprised to see, inside the rundown building there were many different cats all around, as she entered it seemed to disrupt the peace surrounding them entering into a chasm of confusion and curiosity. "Intruder intruder help, Scar!" rasped an old tom, as he spoke a beautiful queen with ginger fur padded up to him soothing him, "It's all right MudTail, Scar is with the "intruder" it just seems to be a very pregnant queen." "Yes, she is and we're going to help her with her soon to be born kits, and make her and them feel welcome." Scar spoke as he padded into the middle of the mass of cats looking at Summer. "Now, where is ShallowFur, we need our Mender." A short gray cat with strange blue patches of fur padded up to them announcing "I'm right here Scar" He spoke in a shrill shy voice, then turning to Summer he quietly added "If you'll follow me I'll take you to my den to see if I can give you herbs to make you feel more comfortable." He said while flicking his tail forward showing to follow him over. The eyes of many different cats all staring and following Summer like a fox eyeing its prey, making her pelt ruffle with self consciousness. "Don't worry about them, they're always like a pack of frightened kits when someone new comes in…" ShallowFur started then quickly correcting himself saying "Oops, sorry that probably wasn't a nice thing to say considering you're actually…" He trailed off not finishing his thoughts clearly shy and crestfallen. Summer did see it as an attempt to cheer her up so she thought she might as well thank him besides the young tom's company and voice did soothe her. "Thank you very much ShallowFur for being concerned it's kind of Scar to allow me here in his territory for my kitting, I don't know what I would do if I never got to see them after they were born…" She stopped not wanting to bring in any further negativity. They reached to a point where a large gray pelt was blocking the entrance to a small area in the house, ShallowFur clearly familiar with it pushes right through it and disappearing behind it. "Come in come in, this is my den." Summer slowly tread in shuddering by the strange touch of the twoleg pelt, the strong scent of ShallowFur and strange grassy objects and stems seemed to overflow the den with aromas. Before she could even comment on anything in the den, ShallowFur was dashing around the den scavenging for specific things moving them around and finally sighing as he pulled out a seed setting it in front of her. "Here you don't seem like you've had a rest in moon, this poppy seed will soothe any pains you have and will help you to rest easier, all these other items in my den are multiple different herbs to help heal and aid any cat who has gotten themselves either sick or hurt." Summer hesitated before licking up the strange seed and commented "It must be hard work taking care of so many cats, and how do you keep your stores always full of these herbs don't you ever run out? It must be hard, but of course rewarding to know you were able to help another." She finished before finally feeling the tiring effects of the seed. "Yes and no, you probably have many more questions but for now you need to rest while I check my stores to make sure you have a healthy and good birth, you can take that spare nest over there to the left." He said not answering her questions but looking very sure of himself, making her feel comfortable. Summer padded towards the nest ShallowFur pointed out and sat down in a comfortable position for her belly, quickly drifting off to sleep.

Chapter 2
"Do you think she can hear us?" "I have no clue mousebrain!, what are we even doing here in the first place?" "We are here to give her the message, this type of dream is new to her kind but even so we must persist in telling and aiding her for the prophecy…" 

Summer woke with a groggy start from having a strange dream something she's never encountered, a dream of many different cat's voices a dream of a prophecy? But what was this prophecy the voices in her dream were telling her about, starting to note it off as a strange dream she looked around her surroundings. She noticed she was still well and safe in ShallowFur's den where he gave her a seed to help her sleep. Looking around for him she quickly smelled a mouse, looking down there was a plump dead mouse in front of her. Even though it made her mouth water with desire she hesitated and felt guilt by not working for this gracious food. But of course guilt couldn't lower her hunger, so she ate the mouse with quick and ravenous bites. "I see you were hungry, I'm glad I could be of a service." A voice said, making Summer bristle with unease until Scar and a strange cat padded toward her. Summer then started to prickle with embarrassment as she quickly apologized "Sorry Scar and you, she nodded to the other cat, I'm still trying to get used to the news scents and unfamiliar setting, also I'm sorry for the mouse I will repay you in any way I promise!" Scar then let out of mreow of laughter "It's fine Summer no need to pay me back for anything you're welcome here, and I want you to be. Besides if you want to thank someone thank Brick here, he's the one who got your mouse." The amber tom padded closer and bowed his head down in greeting, "I hope the mouse I caught was satisfactory for you, I could tell you were new and probably needed food for your kits for when they're born. "Thank you very much for all your kindness Scar, but I really cannot let this go on. With your permission I would like to repay you, it doesn't matter how or what I do I have to solve this debt I owe to you and your friends." Summer trying to reason with Scar, still looks blankly at her replying "It is okay Summer, shouldn't it be normal to help another of your kind whether they are different or not because it is the honourable act? Everyone no matter how proud or weak needs help and it is our responsibility as cats ourselves to recognize that and act upon it, that it what I think." He may say it's okay but I'll help even without him knowing Summer thought to herself, "I understand Scar." She nods to Scar as he pads away clearly pleased thinking she won't do anything drastic. Pulling her out of her thoughts she hears Brick's soft mew beside her "Since you'll be here for quite away would you like to come with me to meet the rest of our little group?" He asks sincerely. Summer nodded and followed Brick in the direction where he guided with his tail-tip on her shoulder when she turned wrong, staying patient. I might as well learn about and thank the rest of the cats who reside here for taking their food and herbs. Summer thought guiltily. "Brick!! Hey Brickwhere are you?" Summer heard a young she-cat's voice wailing around the area. She could hear Brick faintly sigh and mutter something under his breath she didn't understand, "HiddenPine I'm over by ShallowFur's den with Summer, what do you want?" He said with a tiresome tone. Just out of the corner of her eye Summer saw a lithe young blue and gray cat running towards them. "There you are! I thought you promised me some exploration training today, Scar chose you as my mentor for a reason." She wailed obviously disappointed to see Brick with Summer. "Besides why are you walking around with her?" She said with Summer being able to catch a hint of resentment toward her. "I'm sorry Brick, I shouldn't have let you disregard your duties for me." She nodded towards HiddenPine guilt pooling in her mind. But Brick quickly disregarded the fact and tried to soothe Summer resting his cheek on her head, "No it's fine you wouldn't have known anyway, besides I wanted to take you around the Base. Anyways would you like to come with us, you may not be able to see everyone yet, but I think it would be good for you to stretch your muscles outside." He mewed cheerfully. Summer was going to accept Brick's offer until HiddenPine groaned saying "Brick why should she go? Not only is she pregnant but she'll slow us down a ton! She doesn't even know our territory, she has no right to come with us yet until she's learned." It hurt to be talked down by the young cat, but Summer did understand where HiddenPine was coming from though to her Summer was just some new cat that couldn't be trusted, not yet anyway… Brick himself seemed a little crestfallen at HiddenPine then sighed complying with her terms "Fine then you better get a head start and make sure you pay attention to your surroundings this time, we're going to the top of the building and house jumping today. I'm also going to watch your every move from the shadows, so watch what you do, and for heaven's sake be careful NightSliver would tear my pelt off if something happened to you, got it?" Brick quickly said all this HiddenPine ending with her nodding her head and running off to the exit. Brick was about to apologize but Summer waved him off giving him a look of knowing, she would search around the "base" herself. Even though everything was so new to Summer she was making sure to pay attention to each new scent, voice, and object, as it would be helpful in the future if she knew where everything was quickly. The base cats seemed to have come in so many different colours, shapes, and sizes. Summer was quickly trying to learn the names of every cat she knew and who they were and what they did for the base. She started to compile all the different names in her head: MudTail was an elder along with ShinningPetal and Raisin; Elders seemed to be the cats that were too old to hunt for themselves so the younger cats helped them out as training. Tyros were younger cats finding where they fit in and how they want to serve the clan when they are older; The tyros included: HiddenPine, HiddenDapple, HiddenRain, and finally HiddenFrost; they all seemed to work hard for the benefits of the base. Then she was learning about the Brawlers who were mostly the cats she met on the thunderpath; Stone, Bone, Underwood, FallowBeam, and SheerClaw were the main brawlers of the base. There were only three Trekkers so far: Brick, JuniperWing, and RunningHeart. "It's going to be hard remembering all these names, and to think there are still more cats I don't know about." Summer sighed. Before Summer could continue learning about the base, she was approached by another she-cat also pregnant judging by the size of her swollen belly. "Excuse me, are you that new cat Summer? I'm FallenSong, one of the queens here." The brown and green tortoiseshell cat spoke. "ShallowFur told me to bring you to the Nursery where all of the she-cats expecting or nursing kits reside; he wanted you to feel more comfortable considering you are getting closer to birthing them." She kept talking while walking Summer towards a crevice covered by another blanket. Inside the crevice there was light streaming from the roof, and it had the soft and comfortable scent of milk. FallenSong walked her towards a nest like the one Summer was sleeping on in ShallowFur's den, "We made you this nest so you'd be able to sleep here without trouble and so you and your kits could sleep peacefully, I'm sure you will love it here many of the other queens and kits are excited to hear about your arrival and to meet your future kits." She explained. Summer just couldn't believe the kindness and sincerity all the cats of the base have shown her; she knew this would be the right place for her kits to grow up. Tomorrow she'd have to thank ShallowFur once more for being such a good friend to her, and to the other queens for showing their compassion for a new cat; if only Summer was able to get through to HiddenPine. All these thoughts swarming in her brain while she slowly drifted off to sleep in her new nest, thinking tomorrow will be another hopeful day…

            "Summer…" A strange voice keep saying over and over again, "You must wake up, before it's too late." Summer tried to look for the voice talking to her, but to no avail as she was surrounded by blinding light. "You are the glaze of the season, you must bring forth the flames of your heart and make it snow to create more beauty in the ground." Summer couldn't understand the words she was being told, they made no sense what so ever. How do I bring forth flames and make snow appear to create beauty? 
Local Moderator
Minecraft Admin
Let's explore~
Affected by 'Laziness Syndrome'
Registered: 10-09-10
Location: ~The Twisted Critter House~
Last Post: 23 days
Last Active: 10 days
Post Rating: 1 Liked By:
RDay13
,
11-02-16 09:40 PM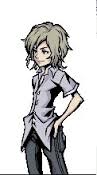 deggle is
Offline
Link
| ID: 1311753 | 97 Words
deggle
deg2000
Level: 110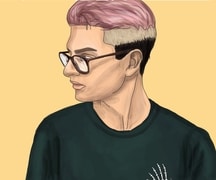 POSTS: 3708/3881
POST EXP: 246232
LVL EXP: 14144925
CP: 15038.6
VIZ: 529350

Likes: 0 Dislikes: 0
Most of you knew I was working on this project but to no avail got any help or volunteers for it, which is no problem but I was really hoping for volunteers. But I worked as hard as I could to get this done even with school and other things on my back. So hopefully this starts to open up the story good enough, and there might be some grammar errors but spell check never helps. 
Summons :
RDay13
:
NintendoFanKimmy
:
greenluigi
:
yoshirulez!
:
xxAriaxx
:  
Eniitan
:  
Also word messed up some stuff xD
Local Moderator
Minecraft Admin
Let's explore~
Affected by 'Laziness Syndrome'
Registered: 10-09-10
Location: ~The Twisted Critter House~
Last Post: 23 days
Last Active: 10 days
11-03-16 06:20 AM

Eniitan is
Offline
Link
| ID: 1311802 | 43 Words
Eniitan
Level: 163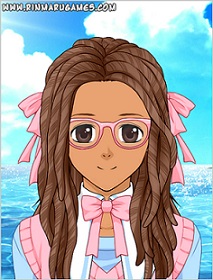 POSTS: 8390/10472
POST EXP: 954260
LVL EXP: 56155730
CP: 55105.7
VIZ: 1701072

Likes: 0 Dislikes: 0
deggle
: I don't remember you telling me about this, if I did I would have helped you to the best of my abilities. The story was good to read remember not everything has to be perfect only do the best that you can.
Local Moderator
RGR Streamer
Number 1 Sailor Moon, Final Fantasy And Freedom Planet Fan On Vizzed!
Affected by 'Laziness Syndrome'
Registered: 08-16-12
Last Post: 13 days
Last Active: 2 hours