Play Sudoku Online A2600 Game Rom - Atari 2600 Emulation on Sudoku (A2600)
Play Sudoku online with Atari 2600 browser emulation for free! Sudoku (A2600) game rom is loaded with features in our flash, java and rgr plugin emulators. Nothing to configure, we've done it for you!
Sudoku Game Description
Sudoku is a type of Japanese crossword where your aim is to fill the board with numbers according to certain rules. Each number must be present only once in each horizontal line, vertical line and 3x3 square. To fill the board you need to use logic and exclusion methods until you are left with only one that fits. This version of Sudoku by Donut Games offers 3 modes of difficulty.
Sudoku Screenshots
gamerforlifefor..
01-21-15 05:44 PM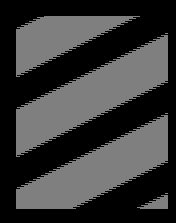 3/5
Edit Screenshot
Misc:
this game's broken
Videos of Sudoku Gameplay
There are no submitted videos for this Game
Sudoku Reviews
There are no submitted reviews for this Game
Sudoku Highscores
There are no submitted highscores for this Game
Sudoku Threads
There are no submitted threads for this Game
Sudoku Guides and Walkthroughs
There are no submitted Guides for this Game
Users who own Sudoku
There are no users who own this Game
Comments for Sudoku
There are no submitted comments for this Game