Play Super Mario Bros. Cube Root of 3 Online NES Rom Hack of Super Mario Bros 3 - Retro Game Room
Notice
Game not playable for following reason:
Removed by Nintendo of America Inc.
Games with similar genre, developer, etc
Super Mario Bros. Cube Root of 3 Game Description
In case you don't know, this SMB3 hack is made for the most determined gamer. Before you jump into it, ask yourself "Am I ready to play this game?" at least once, and if you said yes after every time you asked yourself that, then you are ready to play it.
Super Mario Bros. Cube Root of 3 Screenshots
Videos of Super Mario Bros. Cube Root of 3 Gameplay
There are no submitted videos for this Game
Super Mario Bros. Cube Root of 3 Reviews
There are no submitted reviews for this Game
Super Mario Bros. Cube Root of 3 Highscores
asmd69
1. 6,100
TimeTrial:
00:04:07
12-05-15 10:09 PM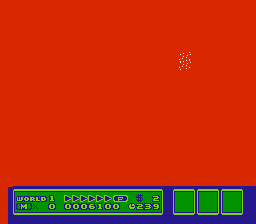 Super Mario Bros. Cube Root of 3 Threads
There are no submitted threads for this Game
Super Mario Bros. Cube Root of 3 Guides and Walkthroughs
There are no submitted Guides for this Game
Users who own Super Mario Bros. Cube Root of 3
There are no users who own this Game
Game Characters in Super Mario Bros. Cube Root of 3
Comments for Super Mario Bros. Cube Root of 3