Play Pokemon Glazed (beta 3) Online GBA Rom Hack of Pokemon Emerald - Pokemon Glazed (beta 3) (GBA)
Notice
Game not playable for following reason:
Removed by Nintendo of America Inc.
You can load your own games manually here:
PLAY YOUR GAMES
You can find more games on our affiliated site here::
PLAY.ROM.ONLINE
Games with similar genre, developer, etc
Pokemon Glazed (beta 3) Game Description
Today's the day you turn twelve years old, which means today is the day you get your first Pokemon. But if you were expecting an uneventful journey across the Tunod region, you'd be dead wrong. A mysterious power is sending the Pokemon world and the real world on a collision course. A mysterious team lurks around the ruins of ancient Tunod, with a mysterious purpose. You'll meet allies in three roaming trainers from the Johto region, as well as a scarfed Pikachu hell-bent on revenge. Will you be able to handle it?

Features:
- Choose from five starters instead of three!
- Dream World Pokemon
- Pokemon from the Sinnoh and Unova region
- Increased difficulty (You'll need to train!)
- Travel in the Pokemon World and the Real World
- Capture all five starters
- Rematches with trainers

Planned Features:
- Travel across the regions of Rankor and Johto
- Rematches with all Gym Leaders
- All legendaries from Kanto to Sinnoh, as well as eight from Unova
- New out-of-battle effects

Beta Info:
First region complete.
Pokemon Glazed (beta 3) Screenshots
Videos of Pokemon Glazed (beta 3) Gameplay
Black Bot
07-16-13 03:39 PM
00:48:34
Views: 3,757
4/5
Pokemon Glazed - The beginning and Frustration! (beta 3) (GBA)
krauser
01-18-14 06:55 PM
00:00:00
Views: 0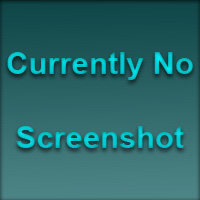 3/5
Vizzed.com Play
sandstorm57102
07-11-16 04:49 PM
00:01:21
Views: 265
3/5
Vizzed.com GamePlay (rom hack)
Pokemon Glazed (beta 3) Reviews
Overall 9.2 Graphics 8.8 Sound 8.3 Addictive 9.3 Story 8.8 Depth 8.5 Difficulty 6.5
8.8
Pokemon Glazed- Overall Incomplete, but full first half is original and worth playing
Dynastico
Pokemon Glazed is a hack of Pokémon Ruby/Sapphire split into two regions. Only the first ...
Review Rating:
4.5/5
Submitted: 05-27-13
Review Replies: 1
8.5
Pokemon glazed review:beta 3
delirious12
Graphics: this games offers some of the best graphics vie seen in a hack in a very long time.(exclud...
Graphics
9
Sound
7
Addictive
9
Story
10
Depth
9
Difficulty
7
Review Rating:
4/5
Submitted: 12-09-13
Review Replies: 4
8.5
Pokemon Glazed Review
zombieheroez
this game is too easy. beat the elite 4 using only lucario starting at level 70. i had 2 more in my ...
Graphics
10
Sound
9
Addictive
9
Story
7
Depth
8
Difficulty
5
Review Rating:
3.3/5
Submitted: 05-26-13
Review Replies: 2
9.4
Pretty Good Game
titanior
I grew up LOVING Pokèmon, And i still like it but this game was pretty good i liked the story t...
Graphics
8
Sound
8
Addictive
9
Story
8
Depth
7
Difficulty
6
Review Rating:
3/5
Submitted: 01-14-14
Review Replies: 4
Pokemon Glazed (beta 3) Highscores
There are no submitted highscores for this Game
Pokemon Glazed (beta 3) Cheat Codes
Entering "JUSTICE!" as your wish at the wishing fountain in Darkwood Town will cause a cave to appear, with a certain special Pokemon inside.
Pokemon Glazed (beta 3) Threads
Pokemon Glazed (beta 3) Guides and Walkthroughs
There are no submitted Guides for this Game
Users who own Pokemon Glazed (beta 3)
Game Owner Name
Completeness
Condition
B
T
S
Play Online
Comments for Pokemon Glazed (beta 3)
MewChu
02-06-16 - 08:45 PM
the rattata sprite is very cute
Huntro556
03-05-15 - 12:52 AM
what tm is whirlpool?!?!?
Sonneillon6661
04-10-14 - 02:09 PM
Or if you plan on being offensive, then the Modest nature is the best, since it has Attack - and Special Attack +. Meaning, it earns more Special Attack stat points and less Attack points.
Sonneillon6661
04-10-14 - 02:07 PM
For example, Let's say you have an Alakazam/Kadabra and you want to know what nature to get one with. If you plan on being defensive with it, then the Bold nature would be perfect for it. (Attack - Defense +)
Sonneillon6661
04-10-14 - 02:05 PM
To warhound: Bashful, Docile, Hardy, Quirky, and Serious natures have no stat change whatsoever, so if you are not sure about the Pokemon, go with those. However, the nature usually depends on the Pokemon.
superlurio
01-19-14 - 02:36 PM
click on the five pokeballs next to the professer
tRIUNE
01-19-14 - 03:14 AM
A beta 5 is in the works, I'll add it when available
warhound
01-18-14 - 06:14 PM
and kinda curious if rider has released glazed beta 4 yet. i think he/she was working on it
warhound
01-18-14 - 06:13 PM
whats generally a good nature to go for on ones pokemons
tRIUNE
01-16-14 - 01:23 AM
http://www.vizzed.com/boards/thread.php?id=64322
paladine30
01-15-14 - 12:19 PM
I'm having problems leaving the lab too. Any suggestions I've restarted several times.
Solarin52
01-13-14 - 01:46 PM
be wary of the grass gym. The Jumpluff pissed me off oh so very much T.T
kidpen
01-08-14 - 09:10 PM
and what do you do in haunted rock
kidpen
01-08-14 - 08:57 PM
yeah how do you get surf
Leoneal
12-29-13 - 09:05 AM
try talking to every body it might help or restart the game.
CameronWeage
12-28-13 - 11:39 PM
someone help me. WWhen I choose a starter pokemon he won't let me leave. he just keeps saying that i forgot a pokemon.
cowens711
12-26-13 - 09:45 PM
does any one know when the second half of this game will be completed?
Sonneillon6661
12-21-13 - 10:58 PM
And what about Eevee? How does one obtain a Umbreon and Espeon in this game?
Sonneillon6661
12-21-13 - 10:58 PM
How does Porygon evolve into Porygon 2 and Porgyon Z?
swagman123456788
12-16-13 - 06:30 AM
hey what word do you say to the fountain for keldeo
mpell1997
12-02-13 - 07:23 AM
Really hope the next region gets created soon, I loved this game
Diana4281
12-02-13 - 02:19 AM
Dialga is so bad, that it doesn't even stand on the battle platform. XD
kslingg10
11-26-13 - 01:31 PM
does anyone know where to get surf?
ioannissid
11-25-13 - 01:45 PM
where can i download this game?
No Optionz
11-20-13 - 10:44 PM
I used all my balls up at the safari zone and as I used last one and my trip was over, it put me stuck in the safari zone building but in the all black area? I guess my game is over now?