Play 32X Online - Play Sega 32X Video Game Roms (Super 32X) - Retro Game Room
New Content Added to the Site Daily!
Games Being Played Right Now
Pokemon Light Platinum
: 2
3 Count Bout + Fire Suplex
: 1
Chrono Trigger
: 1
Asterix (ver EAD)
: 1
Final Fantasy Tactics Advance
: 1
Final Fantasy IV - 10th Anniversary Edition
: 1
Yu-Gi-Oh! - The Sacred Cards
: 1
Chrono Cross
: 1
Sesame Street: Elmo's Letter Adventure
: 1
Megaman Zero
: 1
Latest Searches
play dragon ball z story hacked online
,
mario
,
Pokemon - Legend Of Dragons Version gba
,
Driving (chase view)
,
donkey kong 64 how to get the nintendo coin
,
free king tut tomb card games
,
Play Ms. Pac Man Plus
,
pokemon sots-edition
,
doperoms.com
,
PokemonResoluteVersionbeta3.02
,
nude pokemon black hack
,
Currently no RGR Streamers
Active Netplay Sessions
Currently no active sessions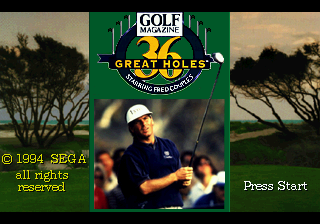 Rating: 4.5 Plays: 288
Plugin Required
Play 1000s of free professionally made games online
Vizzed Retro Game Room offers 1000s of free professionally made games, all playable online on the website. Play Games from Retro Classic gaming systems including Super Nintendo, Sega Genesis, Game Boy Advance, Atari, etc and from the greatest franchises including Mario, Pokemon, Sonic, Zelda, Final Fantasy, Mega Man, etc. RGR offers games of every genre including RPG, Platform, Arcade, Sports, Puzzle, Strategy, Simulation, Board, Card, Multiplayer, etc. and also have 100s of hacked roms, all playable on the site hassle free. Many of the games require no downloading or installing and can be played in the browser just like Flash but using Java while others require a free and safe plugin to be installed. Whether you're going to video game design colleges for a video game design degree and need some inspiration, you're interested in reliving your childhood or you want to simply experience some of the greatest games ever made, Vizzed RGR is for everyone! All games are no longer being sold but I will remove any copyright violations upon request.