It's perverted in the sense that they were like "Hmm, I'll eat the next thing that comes out of this chicken's ass" and "I wonder what would happen if I tug the cow's nipples".

Why is an electrical outlet called an outlet when you plug things into it? Shouldn't it be called an inlet?

If electricity comes from electrons, does morality come from morons?

If a word is misspelled in the dictionary, how would we ever know?





Phantom
King of all Magikarps
VIZZEDS GREATEST ZELDA FAN.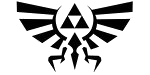 Affected by 'Laziness'

Position: Local
Role: Article Writer

Since: 02-24-10
From: Sydney, Nova Scotia
Last Post: 14 days
Last Active: 16 hours