I remember Street Fighter, PacMan, and The Simpsons Arcade.

I wasn't really alive during the era of the arcade, and we only had one in the bowling alley that I always went to, and I didn't go to bowl, I went for the games, but the alley closed down, so now we only have one arcade now in my city,and it just opened a year ago, and they only have a Tekken machine, Need For Speed, and Stackers.


Red Sahag
King of all Magikarps
VIZZEDS GREATEST ZELDA FAN.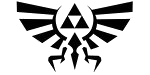 Affected by 'Laziness'

Position: Local
Since: 02-24-10
From: Sydney, Nova Scotia
Last Post: 2 days
Last Active: 54 min.