I only play on Runescape, and I don't play it much, but my username is alexanyways, same as my Vizzed name.

Some of my accounts got hacked, which sucks because I bought Autofighter for 3 of them.
If you see them, their names are Dogkiller280, DK280, and Dartz280. Tell me if you see them, because I spent 3 months of my life on each of them.

Phantom
King of all Magikarps
VIZZEDS GREATEST ZELDA FAN.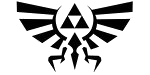 Affected by 'Carpal Tunnel Syndrome'

Position: Local
Role: Article Writer

Since: 02-24-10
From: Sydney, Nova Scotia
Last Post: 34 min.
Last Active: 22 min.