Okay, I don't know where to put this thread, so I put it here.

The Nintendo 64 was a good system, the last home system to have cartridges as games. I understand that back then in the early 2000's, that they thought that CD's were better for space, but now, I've seen 2 GB memory sticks the size of my index toe. and there are CD's that are big, scratch easily, and hold a smaller amount of space than an SD card or a Magic Memory Stick. I know that for some reason everything is going completely digital, but if it wasn't, the smart idea would be to go back into making the cartridges.

Any thoughts on this?

Phantom
King of all Magikarps
VIZZEDS GREATEST ZELDA FAN.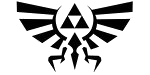 Affected by 'Laziness'

Position: Local
Role: Article Writer

Since: 02-24-10
From: Sydney, Nova Scotia
Last Post: 14 days
Last Active: 6 hours