rka0917
: I think it would be...
"You are Alex Anyways, you wanna be the very best. So you go around Vizzed Ville, catching Pokemon. You get swapped into a whirlpool, and then you have to beat the first 4 GYM leaders, who are RGR staff members. Then you get to the Elite 4, the globals of last year. Geeogree, Cyro Xero, noelia, and Rasenganfan2, and then you get to the Champion, JigSaw, who you then find out is not really the champion, but is just a disguise used by Davideo7, who you then battle"

Phantom
King of all Magikarps
VIZZEDS GREATEST ZELDA FAN.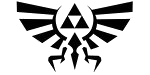 Affected by 'Laziness'

Position: Local
Role: Article Writer

Since: 02-24-10
From: Sydney, Nova Scotia
Last Post: 5 days
Last Active: 12 hours