winfred's Profile Comments

PacmanandMariofan
(10-3-2015 8:48 AM)

Happy birthday!

Totts
(6-7-2014 1:02 PM)

Without doubt one of the gretest and most helpful members of Vizzed

winfred
(6-4-2014 12:30 AM)

This is my DevianART page guys! Hope you'll visit and view my Arts! PhoenyxuzPrimax.DevianART.Com

Totts
(6-3-2014 12:30 PM)

Hi, sent you a PM not sure how to get things up and working. YOU ARE AMAZING!!!! LOVE YOUR TALENTS!

Totts
(6-2-2014 12:40 PM)

Wow that would be very very kind I would love that as a background

winfred
(5-31-2014 2:54 AM)

Phoenyxuzprimax.Deviantart.com

Totts
(5-30-2014 4:42 AM)

Can you provide me with a profile layout as complex as yours? i just want a picture of my mushroom kingdom as the background thanks

Barathemos
(2-14-2014 9:02 PM)

Hey man, how's it been?

tgags123
(2-7-2014 9:36 PM)

How did you get all of those Shinies in Rebirth?

mohammedroxx3
(12-13-2013 5:58 AM)

no problem. :)

Matthew2321
(11-23-2013 1:14 AM)

Sup :)

Matthew2321
(11-20-2013 5:22 AM)

Konnichiwa, Fred!

TornadoMudkip
(11-17-2013 2:51 AM)

Hi Winfred! ~

Matthew2321
(11-17-2013 12:59 AM)

Thanks, you too :)

Matthew2321
(11-17-2013 12:32 AM)

Hey :)

Matthew2321
(11-16-2013 12:38 AM)

That's good :)

Matthew2321
(11-15-2013 5:21 AM)

How you doing?

Razor-987
(11-14-2013 2:07 PM)

thanks man!

Matthew2321
(11-14-2013 5:42 AM)

Hey

TornadoMudkip
(11-14-2013 12:34 AM)

It's fun to read them. :)

TornadoMudkip
(11-14-2013 12:31 AM)

Hey winfred! Thank you so very much! I am checking some old stories from me.

Matthew2321
(11-12-2013 11:43 PM)

You're welcome, man! :)

Matthew2321
(11-12-2013 5:52 AM)

That's good, I've been hearing more about the philippines

Matthew2321
(11-12-2013 5:21 AM)

How you doing?

Matthew2321
(11-11-2013 2:50 PM)

Hey

Razor-987
(11-11-2013 2:19 PM)

Thanks man!

TornadoMudkip
(11-11-2013 9:43 AM)

Hello! ~

TornadoMudkip
(11-10-2013 2:09 AM)

Thanks for letting me know. I think I will check it out soon.

TornadoMudkip
(11-10-2013 2:02 AM)

Not yet.

TornadoMudkip
(11-10-2013 1:59 AM)

That's great. :)

TornadoMudkip
(11-10-2013 1:54 AM)

Aww.. How are you doing?

TornadoMudkip
(11-10-2013 1:50 AM)

Hello Winfred. :)

Matthew2321
(11-10-2013 12:41 AM)

Yes, yes indeed

Matthew2321
(11-10-2013 12:25 AM)

OMG.... :S

Matthew2321
(11-9-2013 11:58 PM)

Thanks :)

Matthew2321
(11-9-2013 11:55 PM)

Oh, and no.... :S

Matthew2321
(11-9-2013 11:49 PM)

No....

Matthew2321
(11-9-2013 11:44 PM)

Wow, that sucks :/

Matthew2321
(11-9-2013 11:40 PM)

That's good :)

Matthew2321
(11-7-2013 2:51 PM)

So, how you doing

TornadoMudkip
(11-7-2013 8:04 AM)

Hello. ~

Matthew2321
(11-7-2013 5:59 AM)

Hello, we never talk

TornadoMudkip
(11-6-2013 12:22 AM)

Nice! I make a new one soon too for Razor!

TornadoMudkip
(11-6-2013 12:18 AM)

Hey Winfred! Thanks, the same goes for you. :)

Razor-987
(11-5-2013 1:14 AM)

Most likely galvatron and unicron...

Razor-987
(11-5-2013 1:06 AM)

I am so looking forward to it....it is so worth the wait :D

winfred
(11-4-2013 3:10 AM)

Transformers 4 - Age of Extinction! Released date: June 27, 2014. Be ready Transformers Fans !!!

TornadoMudkip
(11-3-2013 11:55 PM)

Same goes for you!

TornadoMudkip
(11-3-2013 5:00 AM)

Thanks. :)

TornadoMudkip
(11-3-2013 3:26 AM)

Hello Winfred! ~

Razor-987
(11-2-2013 6:50 PM)

hey man, whats up?

TornadoMudkip
(11-1-2013 1:02 AM)

Your Welcome! ~

TornadoMudkip
(10-31-2013 9:51 AM)

Same goes for you! ~

TornadoMudkip
(10-31-2013 12:52 AM)

Nice!

TornadoMudkip
(10-30-2013 1:21 AM)

Hello Winfred, how are you doing right now?

TornadoMudkip
(10-29-2013 1:00 AM)

Bec? Of course is Mudkip an amazing Pokemon!

TornadoMudkip
(10-29-2013 12:55 AM)

Lol! Do you think a Mudkip is pretty?

TornadoMudkip
(10-26-2013 2:07 PM)

Hi Winfred!

StevenLanders
(10-25-2013 6:29 PM)

Yo! Yeah been busy with work and such still playing games on here anyone missed me on the board haha.

TornadoMudkip
(10-25-2013 2:08 AM)

Indeed, I totally agree. :)

TornadoMudkip
(10-24-2013 11:39 AM)

Hello Winfred! How are you doing? (Did praying help this time?)

TornadoMudkip
(10-23-2013 7:10 AM)

Exactly. ;)

TornadoMudkip
(10-23-2013 5:28 AM)

Yay! ;)

TornadoMudkip
(10-23-2013 5:26 AM)

True! :) (Christian? Like me?)

TornadoMudkip
(10-23-2013 5:17 AM)

Wow! I hope you are doing good now.. (Thanks to God of course. :))

TornadoMudkip
(10-23-2013 5:12 AM)

I see. That's terrible..

TornadoMudkip
(10-23-2013 5:06 AM)

It's okay. I am busy as well. ;)

TornadoMudkip
(10-23-2013 5:01 AM)

Hello! :)

Barathemos
(10-13-2013 8:29 AM)

Do your best and I know you will do great! have fun! ( Wait, what! :P )

Barathemos
(10-13-2013 8:22 AM)

I hope you are too :D

Barathemos
(10-13-2013 8:19 AM)

Woah, you have 777.7 CP

Barathemos
(10-13-2013 8:18 AM)

Wow, no wonder you have been studying. Good luck on them! I wish you the best :)

Barathemos
(10-13-2013 8:16 AM)

typo :P

Barathemos
(10-13-2013 8:16 AM)

Not when, waht subjct.

Barathemos
(10-13-2013 8:14 AM)

What is the exam on?

Barathemos
(10-13-2013 8:09 AM)

How are you today?

Barathemos
(10-13-2013 8:07 AM)

hey!

TornadoMudkip
(10-5-2013 1:47 PM)

Hello! ~

Singelli
(10-5-2013 7:59 AM)

Uh oh. that could be weird. XD :P

Matthew2321
(10-3-2013 2:54 PM)

You're welcome!

Frodlex
(10-3-2013 10:44 AM)

Happy birthday, I hope you enjoy it man.

Barathemos
(10-3-2013 6:19 AM)

Happy Birthday!

Matthew2321
(10-3-2013 5:28 AM)

Happy birthday!

Singelli
(10-3-2013 4:55 AM)

oooh I like your profile! :) Happy birthday, btw!

TornadoMudkip
(10-1-2013 9:11 AM)

Thank you.

TornadoMudkip
(9-27-2013 12:16 AM)

Hello! ~

TornadoMudkip
(9-25-2013 9:05 AM)

Thanks! ~

Juliet
(9-25-2013 7:49 AM)

sure :)

thenumberone
(9-25-2013 7:19 AM)

I hear you, i feel you

Barathemos
(9-25-2013 5:58 AM)

So always different times....

Juliet
(9-25-2013 5:10 AM)

hahah, yeah :))

thenumberone
(9-25-2013 5:10 AM)

hey, youre alive

Barathemos
(9-24-2013 8:48 PM)

What times are you Vizzed the most?

Razor-987
(9-24-2013 5:51 PM)

who made your awesome background btw?

Razor-987
(9-24-2013 2:06 PM)

nice layout and background, I want one just like it and I will add you!

TornadoMudkip
(9-24-2013 7:16 AM)

Hello winfred! :)

Barathemos
(9-24-2013 6:24 AM)

Sure!

Barathemos
(9-24-2013 6:19 AM)

How are you?

Barathemos
(9-24-2013 6:15 AM)

HI!

TechnoDragon77
(9-23-2013 7:28 PM)

I would probably become a neurosurgeon or radiologist, most likely a radiologist

Post Layout (Block layout)

This is what your post will look like. If it doesnt look right here it will not look right in a post.

--------------------


winfred's Biography







.:: AUTOBOTS ::.
.:: DECEPTICONS ::.
"Freedom is the right of all sentient beings."
"Fate rarely calls upon us at a moment of our choosing."
"You may lose your faith in us but never in yourselves."
TRANSFORMERS NO. 1 FAN!!!
Go OPTIMUS!!! Kill that DECEPTICONS!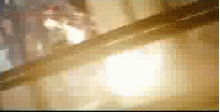 It's Demolishor!
My Pokemon Team!!!